Leaders in Their Own Words
We have produced interviews with business leaders that explore insights about work and its integration with other parts of life, including:
Brett Hurt, Founder and CEO of Bazaarvoice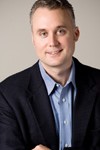 Brett (WG '99) talks about how to capitalize on openness in all aspects of business life and how this results in commitment, accountability, and great performance; learning from painful experiences the importance of building the right culture; Bazaarvoice's innovative practices to ensure that people find meaning while driving results; and how he applies Total Leadership to express his passion for learning and continual improvement in performance in all parts of life, for himself and for the Bazaarvoice team.
Joseph Ansanelli, Co-Founder and Former CEO of Vontu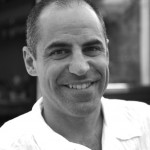 Joseph (W '92) talks about how he overcame the fear of failure and created cultures that value the whole person. He recounts how a cycling accident made him more successful by forcing focus. He describes how to engage people at work through flexibility that fits with life: a focus on results, not how they're achieved; paying attention; and experimenting to make things better. He speaks about why he advises young entrepreneurs, the need to be clear about direction, the importance of love, and the discipline of learning from mistakes and getting needed help.
Dave Lissy, CEO of Bright Horizons Family Solutions
Dave talks about how he was selected to lead Bright Horizons when the visionary founders moved on; how he listens to 18,000 employees; and how his team cultivates a culture that engenders engagement. He describes his humble beginnings and how his parents modeled generosity; competing for talent in a low-wage field; and building a company where people are respected for nurturing children. Dave talks about his main priorities; how his family integrates work and life; how his company integrates community and work; and the importance of early childhood education.
Anne-Marie Slaughter, President and CEO of The New America Foundation
While Anne-Marie Slaughter returned to Princeton as the
Bert G. Kerstetter '66 University Professor of Politics and International Affairs at Princeton University, after she left her positionas Director of Policy Planning for the U.S. State Department, she spoke with Stew Friedman about her article in The Atlantic magazine, "Why Women Still Can't Have it All" and her evolving views on work and life.