Contributor: Morgan Motzel
Work and Life is a two-hour radio program hosted by Stew Friedman, director of the Wharton Work/Life Integration Project, on Sirius XM's Channel 111, Business Radio Powered by Wharton. Every Tuesday from 7 pm to 9 pm EST, Stew speaks with everyday people and the world's leading experts about creating harmony among work, home, community, and the private self (mind, body and spirit).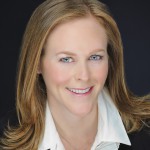 On January 21, the second episode of Work and Life on Sirius XM's Business Radio Powered by The Wharton School, Stew Friedman spoke with Deborah Epstein Henry, an internationally recognized expert on workplace restructuring, talent management, work-life integration, and the retention and promotion of lawyers, with a focus on women. Henry is a sought-after consultant and speaker for audiences both inside and outside the legal profession. In her work both as a writer and an entrepreneur, Henry is striving to develop new employment models to improve the way professional services firms and clients interact and create shared value.
Following are edited excerpts of Henry's conversation with Friedman.
SF: Debbie, could you tell us a bit about the company you founded, Flex-Time Lawyers, and how it works?
DEH: It may help to give you a little context on how it evolved. It was very auto-biographical. I was practicing as a litigator in Philadelphia 15 years ago, and found that, as a working mom of two, I was really struggling with how to play an integral role in my kids' lives while also being successful on partnership track at my law firm. When I spoke with other women professionals, I found that they were struggling with the same thing.  So 15 years ago I sent an email to six lawyers I knew saying, "I'm going to start a group focused on work-life issues for lawyers.  Forward the invite to anyone you know who's interested." Within a few days, 150 people responded.
SF: What did they say?
DEH: They said, "We need to be a part of this, and thank you for bringing this to the fore." And it was really at that moment, as a third-year associate being flooded by these emails, that I knew that I had struck a nerve. I started running events in Philadelphia on different work-life issues. And the subject also morphed into different women's issues, given the largely female audience. That's how Flex-Time Lawyers; as a networking and support group for lawyers interested in work-life issues.  But after three years of running it pro-bono on the side as a litigation associate, I ultimately turned it into a consulting practice. Working with companies, law firms and non-profits in the U.S. and Europe on different work-life and women's issues took off from there.
SF: You're talking about both leaning in as individuals — learning the skills and developing the support to be able to progress, particularly as a woman, in a hierarchical situation or setting that has traditionally not been supportive — as well as making structural changes in organizations. Let's say we've got a small law firm somewhere in the Midwest that wants to make its organization more attractive and hospitable for men and women. What's the first couple of things that organization should be doing?
DEH: There's a multitude of things that can be done, but the first advice I would provide to this firm is: any change you want to make in terms of making the environment more hospitable must be linked to the business. It must be linked to the higher deliverable of revenue and an economic benefit, because these are not charitable organizations, and good will is terrific, but unfortunately people really need to be convinced by their pocket book that they're going to get a return on this. For example, clients are really pushing back about the billable hour model because the way the billable hour is structured, the more money a firm earns, the more a client loses. The conflict is that when a law firm bills a lot of hours on a case that is a disadvantage to the client – that means more money the client is paying. So you have a structural model where a client and a law firm's interests are in direct conflict, which makes no sense at all. What I would talk to this firm about is looking at other ways to bill clients so that clients would improve their satisfaction and in turn potentially give more business to the firm.
SF: How could they change their billing from billable hours, which is what everybody knows and everybody complains about?
DEH: They could develop alternative fee structures, which is something that clients are demanding. That means lawyers would be valued based on quality of work, results and efficiency, as opposed to hours logged. That would benefit the client-law firm relationship, and in turn would also benefit the lawyers, because they would no longer be judged on the hours they log, but instead they would be valued on what they should be valued on.
SF: So what's your dream? How would you like to see things evolve in the legal world in 20 years?
DEH: My biggest goal is two-fold: one is to make alternative ways to practice law the mainstream – to have a greater variety of options out there so that a lawyer can be successful outside of the linear, traditional, equity partner track. On the individual level, to have different ways to evaluate success. On the employer level, it's really a reciprocal goal, to have different models that service client relationships, and move away from the traditional way of billing clients for services. It's really unpacking the employment model and providing variety there, but also refocusing the career path and saying there are many ways to practice law in a fulfilling way, having individual satisfaction but also delivering better legal services to clients.
SF: What's the first question the managing partner of a law firm or an in-house counsel needs to be addressing in order to start to create a model that works better?
DEH: The question for both is, "Am I running a business that is giving equal footing to everyone to perform and succeed?" More often than not, the answer is no, and then the next question is really, "What structural changes do I need to evaluate in order to make the environment one where everybody can thrive?" Doing that is going to mean increased revenue for the business – it's not just the right thing to do, it's actually economically the beneficial thing to do.
Debbie's book Law and Reorder: Legal Industry Solutions for Restructure, Retention, Promotion & Work/Life Balance focuses on the needs of legal employers, lawyers, and law students, helping them to understand the new legal world of productivity and work-life integration.
Debbie is also the Founder of Flex-Time Lawyers, offering advisory, training, and speaking services on the workplace and talent in the legal profession, and Co-Founder of Bliss Lawyers, providing businesses with legal services on a full-time or part-time secondment basis.
Join Stew next time on Tuesday at 7 pm on Sirius XM Channel 111 for conversations with Ellen Ernst Kossek and Brad Harrington on work/life interventions in organizations that improve both lives and the bottom line, and how Millennial Dads can lean in at home and win at work. Visit Work and Life for a full schedule of future guests.
About the Author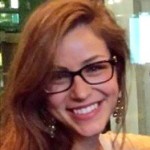 Morgan Motzel is an undergraduate junior in the Huntsman Program in International Studies and Business focusing on Management and Latin America.