Contributor: Liz Stiverson
Work and Life is a two-hour radio program hosted by Stew Friedman, director of the Wharton Work/Life Integration Project, on Sirius XM's Channel 111, Business Radio Powered by Wharton. Every Tuesday from 7 pm to 9 pm EST, Stew speaks with everyday people and the world's leading experts about creating harmony among work, home, community, and the private self (mind, body and spirit).
On January 14, on the first episode of Work and Life on Sirius XM's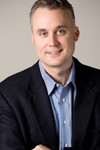 Business Radio Powered by The Wharton School, Stew Friedman spoke with Brett Hurt (WG'99), an e-commerce pioneer, about his company's unconventional approach to vacation time and executives' responsibility to develop perspective by taking breaks.  Hurt co-founded Bazaarvoice (a platform for companies to understand and use online consumer product reviews in marketing and product development) and founded Coremetrics (marketing analytics for e-commerce companies).  His tenure as CEO of Bazaarvoice brought him deep understanding about building a strong culture and motivating high-achieving employees.
Following are edited excerpts of Hurt's and conversation with Friedman.
Stew Friedman: How did you manage to invest in yourself and employees as whole people while you were running a company in the start-up phase, with so much going on?
Brett Hurt: Part of the way I did it was I set out to have guard-rails. I'm a big believer in having guard-rails and non-negotiables for yourself, and there were two for me. One, no matter how busy we got in the company, I would be there for my daughter's most important events. Two, our family would take five to six weeks of vacation every year – half of that just with my wife, and half with the kids. I'm proud to say that even in the year we took Bazaarvoice public, I still took those five to six weeks. That matters because as the CEO of a company, you're the only person who sees what's happening across the entire company. Everyone else on your team is focused at a departmental level, and no matter how collaborative they are, your head of sales doesn't know the world of your head of product. You, as the CEO, can see across and decide what the priorities should be for the entire company. Of course, you get lots of input from your team and you need to listen especially to the people on the front lines with your clients and your partners, you are the synthesis point. You have a duty to the company to step back, clear the air for yourself personally, and essentially have that level of objectivity to be able to look at the company from afar instead of being so close to it that you lose perspective. You're absolutely more productive if you maintain objectivity.
SF: What have you been able to do to help employees believe in themselves and overcome doubts and concerns to get what they need at work?
BH: At Bazaarvoice, one of the leaps of faith we took early on was to make our vacation policy solely based on trust. It is unlimited and self-regulatory, meaning that an employee can decide how much vacation they need, based on their life circumstances. We don't track it. When I was younger and just starting my career, my vacation needs were much different than they were when I started Bazaarvoice, and I had a six-month-old daughter, my first child. We had an employee who joined us and worked really hard for three months – he beat all of his goals, and did in three months what someone would normally have done in six months – and then take a three week vacation to China. And of course when he came back from China, he told all his friends about what a unique work environment he's in. People who are that amazing from a performance standpoint tend to hang out with other people who are amazing performers, and they all came to work for us.
SF: Has anyone ever abused that policy?
BH: To my knowledge, no one has ever abused it. When you treat someone you work with the way you, yourself, would want to be treated, with the ultimate respect [for their judgment] – when you follow through on the Golden Rule – that person will treat you, in turn, with such respect that you have to encourage them to go on vacation.
Part of Hurt's innovative approach to building trust and flexibility in his organization is his practice of introducing books about integrating work and life to his management team, always with robust debate about what their lessons mean for Bazaarvoice and how to "make them part of our narrative." Here are his top recommendations for further reading and what he said about each book on the show last week:
Fierce Conversations: Achieving Success at Work and In Life One Conversation at a Time (Susan Scott, Berkeley) – "This was all about helping us be authentic with each other."
Tribes: We Need You to Lead Us(Seth Godin, Portfolio) – "This taught us to bring our personal passions into the workplace, and to treat it like a collegiate environment."
Total Leadership: Be a Better Leader, Have a Richer Life (Stew Friedman, Harvard Business Review Press) – "Stew's followers are familiar with this, and how it focuses on the development of the whole person."
Brett is currently the Vice Chairman of the Board of Directors of Bazaarvoice, a Partner at Capital Factory, and he invests in early stage companies through Hurt Family Investments with his wife of 18 years and "confidante and best source of business advice," Debra. Brett also serves as a Mentor at TechStars Austin and an Entrepreneur-in-Residence at Wharton. You can find more of his insights and advice for entrepreneurs on his blog, Lucky7, where he writes regularly.
Come back to our Forum on Wednesday to read excerpts of Stew's conversation with Erin Owen, about bringing Eastern philosophy to bear on modern management and – to pick up a theme started in the Brett Hurt conversation – the benefits of stepping back to move forward smarter.
Join Stew tomorrow night (Tuesday January 21) at 7 pm on Sirius XM Channel 111 for conversations with Deborah Epstein Henry and Matt Schneider (W'97) on new career paths and employer models in the legal profession, and the rise and impact of stay-at-home dads. Visit Work and Life for a full schedule of future guests.

About the Author
Liz Stiverson is a 2014 MBA candidate at The Wharton School.