Contributor: Liz Stiverson
Work and Life is a two-hour radio program hosted by Stew Friedman, director of the Wharton Work/Life Integration Project, on Sirius XM's Channel 111, Business Radio Powered by The Wharton School. Every Tuesday from 7 to 9 PM EST, Stew speaks with everyday people and the world's leading experts about creating harmony among work, home, community and the private self (mind, body and spirit).
Ashley Milne Tyte is a storyteller.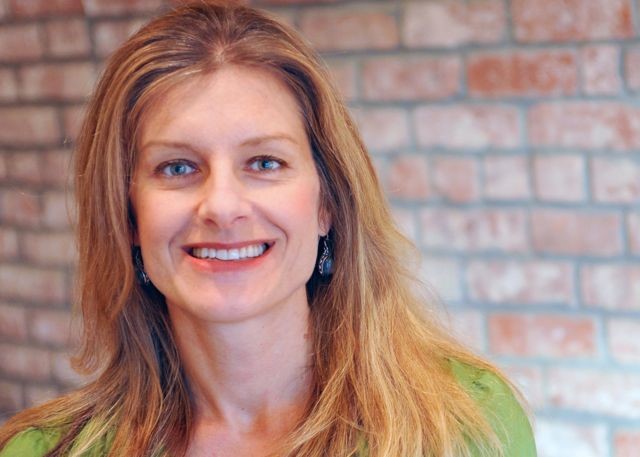 She began her career as a journalist, and reported for American Public Media's Marketplace for many years; she now hosts The Broad Experience, a podcast on recent best-of lists from The Guardian and Yahoo!, where she covers topics on women in the workplace, including women in tech, female confidence, women and negotiation. She joined Stew Friedman on Work and Life to talk about women's communication at work, and how letting go of guilt can free them up to be happier in every sphere of life. Following are edited excerpts of their conversation.
Stew Friedman: Tell us about what led you to bring The Broad Experience to life.
Ashley Milne-Tyte: Some of my favorite stories when I reported for Marketplace had to do with women in the workplace – women's careers, women in negotiation, the ways in which men and women behave differently in the workplace, how women can subtly undermine themselves without realizing it, how most organizations are still unwittingly stacked against women. I had never noticed those kinds of things before, but I started to notice them in my own life. I realized I was playing into all the stereotypes. Self-promotion, for example; I loathe it. However, I've become better at it, because I think you can't live in America and not know how to sell yourself, or not at least try. I realized over the years, in various jobs, that if I didn't talk myself up, no one else was going to. Women still don't get this to a great degree. It may feel very uncomfortable to talk ourselves up and go to managers and say, "Let me remind you that this is what I've been working on, these are the results I've had. I'm good at these things." There are lots of people out there and managers are busy. If you don't remind them of the good work you're doing, you could easily get passed over for something.
SF: What advice would you give to women trying to combat some of these behaviors that can fly under the radar?
AMT: For women, I would recommend starting with guilt. Many women suffer from mother guilt. They always feel they're in the wrong place at the wrong time – when they're at work, they feel terrible that they're not spending enough time with their children. One of the people I've interviewed on the podcast is Mrs. Moneypenny, the very no-nonsense Financial Times columnist; she has bracing advice for women who have a tendency to feel guilty, which I think women really need to hear – we're almost programmed to be guilty. She advises not feeling guilty about the fact that you're working as well as being a parent. To broaden it, don't beat yourself up about things in general. We are so apt and quick to blame ourselves for so many things, but feeling guilt saps energy you could be using to achieve something in your work or your family life.
SF: What should one do to reduce a lifelong pattern of feeling guilty, grown from a cultural imperative?
AMT: Mrs. Moneypenny has shared that she is always open with her children, telling them why she has to miss a sports evening or a parent teacher conference. When your children are old enough to understand, making it clear that you're supporting the family and enabling things for your children makes a difference in helping them to understand the connection between work and family.
SF: When you take action that's clearly intended to benefit the people around you in the long run but that, in the short run, might seem like a drain on them, it's important to be conscious and deliberate about sharing with those stakeholders how your actions are for them. When you make your choices and your rationale known, it really makes a difference not only in how they see you, but how you see you.
AMT: I think women are sent overt and subtle messages all the time that being a mother is the most important thing you can possibly do. That contributes to the guilt and makes this tricky. I try not to lurk on Facebook at the apparently perfect lives of women I know. I haven't bought women's magazines for years, because they make me feel inadequate and guilty. As I've gained more confidence in myself as a person, I've become less susceptible to the messaging from society that I'm not doing enough.
Hear more from Ashley on The Broad Experience podcast and her blog, and follow her on Twitter @ashleymilnetyte.
Join Work and Life next Tuesday, April 8 at 7 pm on Sirius XM Channel 111 for conversations with Julie Smolyansky and Maggie Jackson on creating harmony among all parts of life from the perspective of young leaders in the information age. Visit Work and Life for a full schedule of future guests.
About the Author:

Liz Stiverson is a 2014 MBA candidate at The Wharton School.