Contributor: Morgan Motzel
Work and Life is a two-hour radio program hosted by Stew Friedman, director of the Wharton Work/Life Integration Project, on Sirius XM's Channel 111, Business Radio Powered by Wharton. Every Tuesday from 7 pm to 9 pm EST, Stew speaks with everyday people and the world's leading experts about creating harmony among work, home, community, and the private self (mind, body, and spirit).
This week on Work and Life, Stew Friedman spoke with Allison Karl O'Kelly, Founder and CEO of MomCorps, about the growing consciousness of the value created by workplace flexibility arrangements. O'Kelly discussed how engaging your networks, managing stakeholder expectations, and having honest personal conversations can bring about work-life satisfaction for individuals in new and unexpected ways.
The following are edited excerpts of Friedman's conversation with O'Kelly:
Stew Friedman: The conversation about workplace flexibility has changed these days. We're operating in a different landscape now where there's more fertile ground for innovation, and where MomCorps, as a staffing agency, can push its client firms to adjust their employment policies and become more flexible.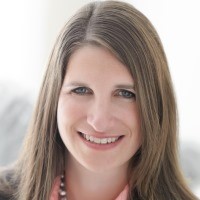 Allison Karl O'Kelly: Yes. I think that companies now, for the most part, want to make flexibility work. This is especially true when you're talking about the Human Resources department of many organizations. They understand the importance of flexibility. Now it's about understanding how to make flexible arrangements work.  I think that once the mindset is there, it's a lot easier to help companies implement strategies to make it work.
SF: How do you get that initial mindset shift? What are your methods for making that happen for an employer?
AOK: As far as the mindset shift is concerned, I see that most people have that already. We don't spend a lot of time trying to convince people why work flexibility is good. What we do spend a lot of time doing is trying to just get companies to understand the quality of candidates for a given role and to grasp why they can get a better candidate if they're willing to provide some flexibility to him or her. We often talk about flexibility as being another form of currency. Sometimes it can actually be a way to save money – whether that's not paying for full-time work that can be done part-time or not paying for office space. We're certainly not asking companies to hire someone flexible who is not the right person for the organization, but hopefully they can quickly understand that if they give up a little bit on the flexibility piece, they are going to get an amazing candidate that they otherwise might not be able to get.
SF: They can maybe even get a better work method out of it too, in the experiment of trying a new way to get things done.
AOK: That's also important. We hear over and over again about folks who work on a part-time basis and how amazingly productive they are. I personally think that's because when people are treated like adults and they're given that level of flexibility they're just so much more loyal to their employers. They really want to perform well and do a good job for them.
SF: I've found that in order to make any kind of alternative work arrangement work, it has to be not only something that is good for you, but also beneficial for your employer, and even more, for your family and your community. I like people to think of creating what I call "four-way wins" among these four domains of their lives. I believe thinking that way really helps you negotiate effectively because you're thinking from the point of view of the people around you and not just your own needs. Is that an idea that resonates with your approach?
AOK: Absolutely. We talk about that a lot when we are giving advice, not only just to our candidates, but also when we're simply talking or writing on the subject – it really is so important that it's not just about you. Certainly, if you're going to ask for a flexible work arrangement, in your head it is about you, but you also need to figure out why the employer should be good with what you're suggesting. There could be so many reasons for that. Cost savings is always a good one, but especially if you've been at a company for a long time, retention is also very important.
For example, maybe there are opportunities for you to bring somebody else on, and you can train that person so that the company ends up spending the same money they're spending now but for two people. They're not going to have that work otherwise. That's why it is so essential to figure out what is most important to your employer. Perhaps it's really important to them that you are at a particular meeting every Friday, and so you will make sure that you're at each of those meetings. That, then, becomes part of your deal. Ultimately, I think you need to find a way for the employer to feel comfortable with your idea and feel as though the company is getting something valuable out of this arrangement, rather than simply doing you a favor.
SF: That's a critical theme we're going to come back to again and again throughout the Work and Life show. It's really essential because what many employers fear, of course, is that when people ask for alternative work arrangements that they, as the employer, are going to lose something. What they have to be shown is that they're actually going to gain something. It sounds like you do a lot at MomCorps to try to make that happen.
AOK: Absolutely. I agree that this idea is critical. Gone are the days when your employer would say, "Let's just do this because I really like Allison, and she's a nice person." We don't have the money or the time for that these days. First of all, you have to be somebody who is very valuable to the organization, and, second of all, whether you are already there or not, you need to prove why you are valuable to the organization and why allowing you to have an arrangement that might be different from what the general employee base has is actually going to be good for them as the employer and not get in the way of doing business. As we know, at the end of the day it is business, and they need to make sure that they are able to meet their outlined goals and objectives.
O'Kelly zeroes in on how organizations and employees can create mutual value by having honest conversations in open and trusting environments. Have you ever been a part of a workplace conversation with colleagues or managers in which you realized that your seemingly conflicting interests could both be realized through a creative solution? Join us in the comments below with your thoughts and experiences.
To learn more about O'Kelly's work, visit https://www.momcorps.com.
Tune in to Work and Life next Tuesday, April 22 at 7 PM Eastern on Sirius XM Channel 111 for conversations with Doug Conant, Chairman of Kellogg Executive Leadership Institute, and former CEO and President of Campbell Soup, and Brigid Schulte, Washington Post reporter and author of Overwhelmed: Work, Love, and Play When No One Has Time Visit Work and Life for a full schedule of future guests.
 About the Author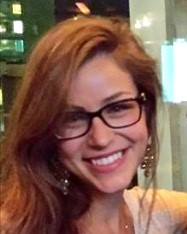 Morgan Motzel is an undergraduate junior in the Huntsman Program in International Studies and Business at Penn focusing on Management and Latin America.