Contributor: Liz Stiverson
Work and Life is a two-hour radio program hosted by Stew Friedman, director of the Wharton Work/Life Integration Project, on Sirius XM's Channel 111, Business Radio Powered by The Wharton School. Every Tuesday at 7 PM EST, Stew speaks with everyday people and the world's leading experts about creating harmony among work, home, community and the private self (mind, body and spirit).
On Work and Life, Stew Friedman spoke with Tom Gardner about the qualities that make great corporate culture and the rewards top performers really care about. Gardner is the co-founder and CEO of The Motley Fool, a financial services company designed to "educate, amuse, and enrich," which was recently named by Glassdoor the #1 best place to work among United States companies with 250-1,000 employees.
The following are edited excerpts of their conversation.
Stew Friedman: Starting from the beginning – the founding idea – what's the secret sauce to Motley Fool that makes it the best place to work?
Tom Gardner: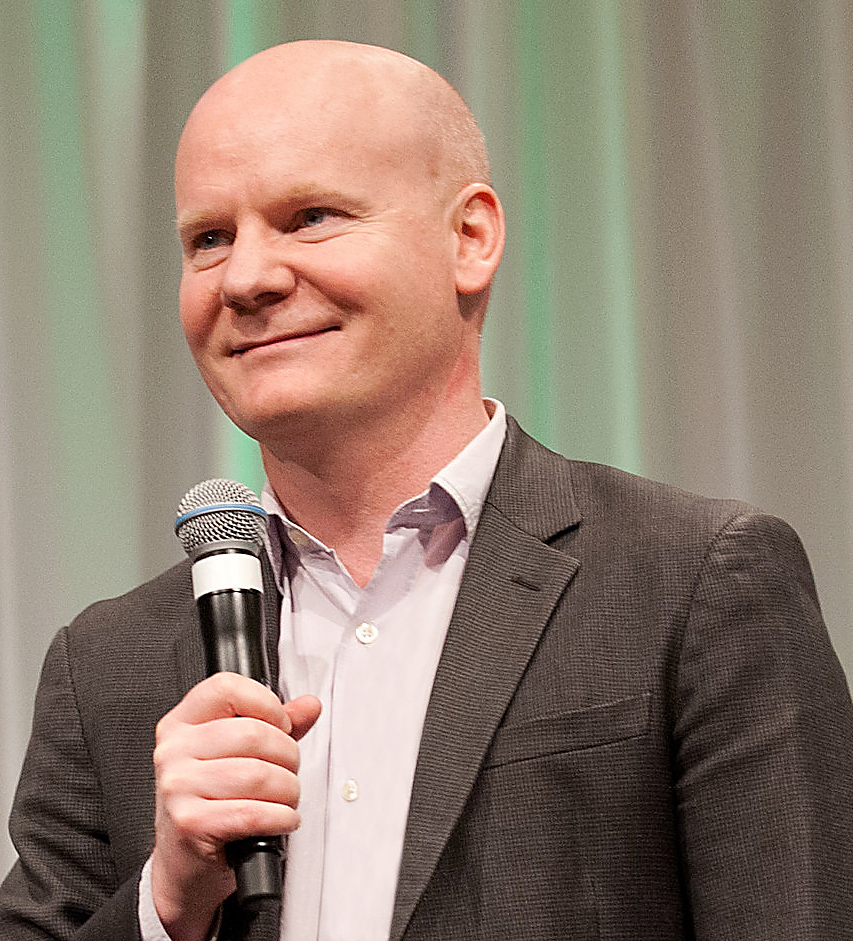 My older brother and I founded The Motley Fool in 1993. It was the result of our father's teaching us how to invest in stocks as kids and teenagers – we were really taught that investing is a game. We weren't taught Greek alphanumerics or obscure terminology.  We weren't even taught that much about risk. We were taught how to follow companies we loved, how to learn a little more about them, how to recognize that corporations aren't a monolithic structure on the edge of town that you could never really know about.  They're run by every-day people around you in society who are making good or poor choices, which lead to results for shareholders and employees. We saw a human face to business at an early age, and that has had an impact on all that we've worked on since.
SF: You've said that the two main success factors for any company are the commitment of its founder and CEO and its culture. What do you think a great work culture is?
TG: I think a great work culture requires that the organization genuinely cares about every individual working there. That gets harder as the company scales, but there are certainly unbelievably great companies that have succeeded in maintaining culture as they scaled, and I've learned so much from studying those companies. I would cite as an example the Brazilian company Semco, which has 3,000 employees and less than 1% turnover. Ricardo Semler, the founder of Semco, wrote Maverick: The Success Story Behind the World's Most Unusual Workplace almost 20 years ago, and a few years ago, he wrote a follow-up called The Seven Day Weekend: Changing the Way Work Works. Among the principles in that book, that seemed preposterous but that we are experimenting with, with some very serious early success, is the idea that every day is Saturday.  We say to employees, "Today is Saturday. What do you want to do today?" If you tried to do that in a single day with an entire organization, it would be a revolution that would lead to chaos, so we are gradually introducing that concept over time, starting with the highest performers, and starting with more specific questions like, "How much flexibility do you want to have? Is it important to you to be in the office from nine to five every day, or would you like to alter your hours? Redefine your role – what is your ideal job description?" When the highest performers get that kind of freedom, everyone else starts to see it and think, "That looks great. I'd like to get that too.  I want to be a high performer as well." Through performance, teams gain more freedom and flexibility, more opportunities and challenges, and more financial rewards. Financial rewards in most companies are the first reward offered with the assumption that the highest performers would like to be paid a lot more money. The reality is that the highest performers would like more challenges, more purposeful work, a freer work schedule, and more opportunities to define their own jobs.
SF: How did you implement that idea?
TG: We started with our highest performer for the longest time – Max, who had worked at the Motley Fool for 15 years and has done great work. We said, "Max, how do you want to work? You tell us. Take the week off and outline your job description – everything from the work hours you'd like, to where you'd like to be working, to the challenges you'd like to take on." Some people can readily do that, and others need to be coached through how to think about it. I think the longer term your high performer is, the easier it is for them to define their role.  They've been with the company for a long time and they understand the business' purpose and strategy. In many cases, the modifications they offer are just tweaks. They'll say things like, "Could I have one three-day weekend every month, just to have some family time?" We often respond, "Why don't you take two?" Because if you're already performing at an elite level, we don't have to baby-sit you in the workplace. As we move down and across the entire organization with that approach, we've found significantly enhanced results across all of our metrics and all of our stakeholders.
SF: What are the metrics that tell you this is an idea that works? And what happens when you get to the people who are at the lower end of both tenure and relative performance?
TG: In terms of tracking, some of that data comes from 360-degree feedback, some comes from measurable goals outlined in job descriptions, and some comes from an intangible connection to the overall results of the business. And as we move to lower performance zones, we're coaching individuals about what it means to be a high performer, with increasing amounts of evidence from other high performers at the company.  
SF: How do you share what excellence looks like in a Motley Fool-ish way, speaking the truth without making anyone feel uncomfortable?
TG: In general, we find – and the Stanford Graduate School of Business' Advisory Council reached the same conclusion, which affirmed this view – that a leading quality of great performers and great leaders is self-awareness. Our highest performers are pretty consistently able to say something that might sound like, "I have a lot of ideas, and I love working with people, but I'm not very organized and I don't plan well." Or, "I have a lot of ideas and I'm great at testing, but I don't scale things very well, and I like to work on my own – I'm not great in teams." They know what they're good at and they know what they're not good at. By establishing that, anchoring them on their strengths and pairing them with people in teams who complement those strengths you create a safe environment for someone who may not be performing at a high enough level. In cases where we've had performance issues, it has often come because someone feels very strongly that they have a talent which they have in fact mis-assessed, and their work doesn't express what they think it does. Working with those people to see where their core competency really is and how to apply it on their team, we often end up switching their roles. It is true that there are some limited circumstances where someone we hire just doesn't work out, but we've found that moving people into different roles can unlock interests and capabilities that didn't show up in their first job as a Motley Fool-er.
SF: How does the social mission of Motley Fool – "helping the world invest better" – affect the motivation of employees and, more importantly, their lives beyond work?
TG:  Here is a ranked order of the rewards The Motley Fool promises to every employee: 1. A salary that allows you to live in the area of our offices with reasonable comfort. 2. Purposeful work, and a company purpose you can believe in. 3. Challenges every day, week, and month that are exciting, interesting, and that you look forward to. 4. The people you work with, you love. 5. The flexibility to do your best work on your own terms. 6. Financial upside. Wall Street moves financial upside to the top of the list – we believe, as Steve Kerr and Dan Pink have written about, that financial upside is important enough to be in the top six rewards, but it's near the bottom of those six. You asked about purpose:  Everyone who works at The Motley Fool is connected to our purpose and accepts it as a reward for working here. A primary criticism I have in reviewing a company is a purpose that's not fundamentally true to what they produce or do. If I'm looking at a fast food company, I want to know that the CEO is eating there most days. The simple check on whether we're helping the world invest better is that we know our friends and families are subscribing and investing on the basis of our ideas, and we as employees invest based on our own ideas. We definitely have an eat-your-own-cooking, skin-in-the-game mentality.
Tom Gardner is the co-author of several books on investing, including The Motley Fool Million Dollar Portfolio: How to Build and Grow a Panic-Proof Investment Portfolio. Hear more from him on Twitter @TomGardnerFool.
Join Work and Life next Tuesday at 7 pm on Sirius XM Channel 111.  Visit Work and Life for a full schedule of future guests.
About the Author
Liz Stiverson

received her MBA from The Wharton School in 2014.