Work and Life is a radio program hosted by Stew Friedman, director of the Wharton Work/Life Integration Project, on Sirius XM's Channel 111, Business Radio Powered by The Wharton School. Every Tuesday at 7:00 PM EST, Stew speaks with everyday people and the world's leading experts about creating harmony among work, home, community and the private self (mind, body and spirit).
On Work and Life, Stew Friedman spoke with Matthew Bidwell, Assoc Prof of Management at the Wharton School whose research focuses on work and employment patterns.
The following are edited excerpts of their conversation.
Stew Friedman: Please tell our listeners about your research on the lives and careers of our Wharton students and alumni.
Matthew Bidwell: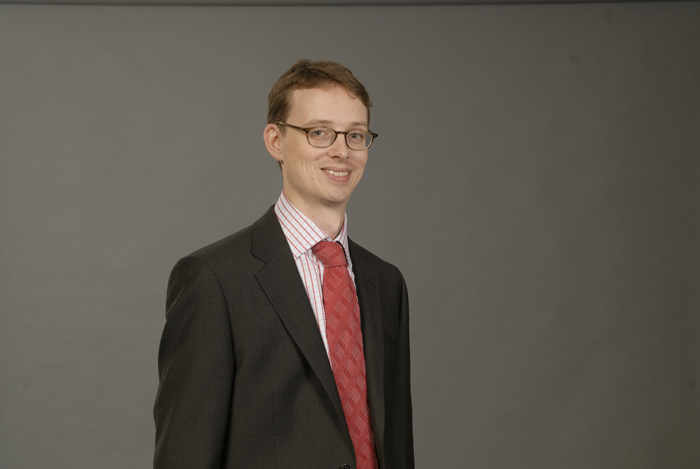 Our survey in 2011 asked all alumni, 30K of them, about what they have been doing, what jobs have they held.  I focused on those who graduated since 1990, but the whole sample includes some from as far back as 1940s. We looked at where they worked, what kind of jobs they held within their organizations and across different organizations. We were trying to understand inside vs. outside moves. We certainly move around more. Some have been in a firm 20-30 years. 10% of grads from 1990 spent their career in one place. But even with those who graduated in 1990 we found most moved across companies.
SF: Much is being written about how career paths and employment patterns are changing now, that Millennials especially stay in jobs for shorter tenures.
MB: We looked at titles,seniority, how many people they managed. We found that by the 2nd or 3rd job 80-90% were managing others which is a good proxy for are they moving up. Career jobs are sick but not dead. Most still stay within an organization and then move.  When people moved inside the firm they tended to double the number of people they managed. But when they moved across firms the number they managed stayed the same. Moving up the ladder happens within organizations. The new employer doesn't know you well, so they don't hire you for a higher level job. It's too risky for the new firm.
SF: What can you predict?
MB: If you're looking to climb the ladder, then stay internal especially if you're doing well. If you don't like your employer, if there are not opportunities within, then you can consider a move. But you may not be able to get a job with promotion; promotion occur within the company.
SF: So why is there so much mobility now?
MB: You move sideways when you move across firms. So why do people bother? More money.  When you move outside our firm the new employer tends to pay more, but the new job does not include a higher level title or increased responsibility.
SF: And what did you discover about life outside of work?
MB: Of the 30K who received the survey only 5 – 6 K responded. We asked about family situations – marital status and the like. We asked about how much they were working (number of hours), work/life satisfaction. MBAs report that they work a lot. The median reporting was 60+hours/week at graduation; investment bankers, 75 hours/week; consultants, a bit less.  Ten to 15 years later all report working 55 hours/week.
SF: In my study of the classes of 1992 and 2012, reported in Baby Bust we found that, at the time of graduation, the Class of '92 reported working 50 hours/week on average while the Class of 2012 reported working 70 hours/week.  This seemed to be largely due to the funneling into investment banking and consulting.  What trends did you see?
MB:  We looked at how things differed for men and women. From the outset men and women looked at different jobs. They were not less likely to be offered high paying jobs, but women were less likely to apply for those.
SF: Why?
MB: Work/life balance factors. The higher paying jobs demanding greater hours per week were seen as macho, aggressive. Finance jobs scored lower for women.
SF: What's the takeaway for the modern career?
MB: The career job is not dead. You shouldn't plan on it, but there are real benefits of staying.
Matthew Bidwell, Assoc. Prof of Management at the Wharton School studies work and employment patterns including mobility, promotion, outsourcing, staffing and more.
Join Work and Life next Tuesday at 7 pm on Sirius XM Channel 111.  Visit Work and Life for a full schedule of future guests.