Contributor: Shreya Zaveri
Work and Life is a radio program hosted by Stew Friedman, director of the Wharton Work/Life Integration Project, on Sirius XM's Channel 111, Business Radio Powered by Wharton. Every Tuesday at 7 pm EST, Stew speaks with everyday people and the world's leading experts about creating harmony among work, home, community, and the private self (mind, body, and spirit).
On Work and Life Stew Friedman spoke with Laura Kohler, Senior Vice President of Human Resources at Kohler Group, one of America's oldest and largest privately-held companies and a global leader in kitchen and bath products. Laura also leads the Kohler Stewardship, the Group's Global Corporate Social Responsibility Programs, which drives ethics, engagement, and community partnership.
The following are edited excerpts of their conversation.
Stew Friedman: Kohler is a family business, but you weren't always a part of it. When and why did you decide to join?
Laura Kohler: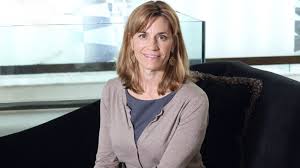 I have an undergraduate degree in political science and a master's in fine arts from Duke University. After managing a theatre company and traveling all over the United States, I landed in Chicago and worked a number of other jobs including teaching in public schools and auditioning for theatre. At the time, Kohler Foundation, an arts- and education-related foundation, needed an Executive Director. I never thought I'd move back to Kohler, Wisconsin (where I was raised), but they needed someone with an arts- and education-related background, and I happened to fit the bill, so I interviewed for the role. The CEO of the company at the time happened to be my father, and he asked me why I wanted to return to Kohler!  I was the queen of part-time jobs at the time—I was a waitress, an actress, and running around to schools.  It was tiring pulling together a lot of different jobs to make ends meet. I was about to turn thirty, and I decided I wanted one paycheck. I knew that I was good at managing because of my touring company experience, so I decided to put my acting career on hold. I took the Executive Director job, and I did that for about two years. Next, I was the Director of Public Affairs, and then Vice President of Communications globally, which involved managing advertisements and PR for Kohler. Because of my work with people and teams, I was tapped to run HR when the head at the time exited. It seemed an odd choice at the time, but as I said, I did have a background working with people, especially in education. One of my former part time jobs was with Outward Bound. Long story short, that's how I ended up in the people part of the business. Service is a big component of our work at Kohler. We drive engagement, attraction, and retention through stewardship and giving people the opportunity to give back.
SF: Tell us more about how you give people opportunities to give back and how that not only enriches your business but also your employees' lives and communities.
LK: The talent today really wants to be in an environment where they can make a difference in their jobs and also in the world in some way. We give them the opportunity to do so, whether it's pushing for sustainability and clean environment practices, driving food bank contributions, doing volunteer activities, or creating their own fundraising initiatives for local organizations.
SF: How does that help the rest of their lives?
LK: I think your life becomes more integrated. Your job isn't separated from your philanthropic work and your ability to serve and give back. My mother had a quote: "To whom much is given, much is expected." I really think that those of us who are working at the company are blessed to be a part of stimulating work—we're growing and thriving—and it's time to take some of that energy and channel it into giving back and strengthening the communities that we work in.
SF: That's an inspiring vision and certainly one that's becoming increasingly common among the business landscape. How do you scale that? How many people work at Kohler, and how many can see the direct line of sight between what they're doing every day and some means of giving back?
LK: We have about 32,000 people globally. The way we narrow our impact down is that we focus on the areas where we work and live—the communities surrounding our plants, our manufacturing environments, and our offices. We're not trying to affect all of New York City or New Delhi. We are trying to have an impact, say, on the schools that feed our local offices.
SF: And how do you affect the schools?
LK: Well, for example, if we're in Gurgaon, India, a suburb of Delhi, which is where our India office is, we're working on bathrooms in local schools. We found that young middle school girls stop coming to schools if the bathrooms aren't clean and private. It's not acceptable that girls of thirteen and fourteen years of age just stop coming to school. We've jumped in and started to innovate and help schools improve their bathrooms.
SF: Wow. How did you find that out? What inspired that innovation?
LK: Well, we're a sanitation company. We focus on the bathroom as one of our key product lines. Our teams were researching the key needs of the Indian community, and we found that sanitation was obviously very important. In other communities we focus on libraries and books, helping schools get back on their feet. They might not need bathrooms, but they need library volunteers, technical centers, or computer labs. We tailor our efforts to the needs of communities that are connected in some way to where our businesses are.
SF: I'm curious how that affects how your employees feel about the company, who they are, and their place in the larger world, especially within their families and communities themselves.
LK: Interestingly, we're seeing more and more interview candidates ask about how they can plug into one of those initiatives to make that kind of difference. We actually interviewed a very high-level executive who wanted to talk to our head of stewardship before he made the final decision. So we are seeing that become a determining factor for people choosing the company. We also find that once they're in the company it helps to drive engagement. You can lead a more integrated life if you don't have to step outside of work to give back. When you are more satisfied and engaged, you are more productive.
SF: Do you see evidence of that?
LK: Oh yes. We do engagement surveys every other year, and our stewardship questions—about a respectful workplace, giving back, ethics, and service—are some of our highest scoring metrics about why they stay with Kohler.
SF: So it drives retention. What about engagement?
LK: We are seeing our engagement scores kick up with each passing year as we become more intentional about stewardship and give people the opportunity to be part of that story.
SF: What's on the horizon now? What are some other ways you're growing the stewardship initiative, and how is that creating value for your business?
LK: I think it's important for companies to give freedom to their employees to allow them to plug into their communities in their own ways.  If they're coaching or tutoring, for example, it's important to allow for workplace flexibility and trust that employees will do their job at a certain point in the day, but they may need to leave the office at some point to make their contribution. We are trying to continue to be flexible and trust and respect that the employees will honor the work when they need to. The workplace is changing and becoming more fluid.
SF: I'm sure that journey requires some flexibility on the part of the supervisors as well. How do you manage letting go of some control?
LK: We're still on that journey, but it requires trust on both sides and a track record of results. The employee needs to have demonstrated that they can handle the responsibility of personal community service efforts while showing results with their work. Then the supervisor has to let go a little bit. So it goes both ways, and when it works it is spectacular. When it doesn't, it's a tough conversation that has to be had, and usually it's based on other underlying performance issues rather that their volunteer work.
SF: How do you manage the issue of people taking time and attention away from work to focus on their initiative? It does boost the brand, but it's time spent away from work. What's your policy on how to make decisions about how much time people can take?
LK: We don't have a set policy. It depends on the job you're in—some have inherently more flexibility than others. You may be on a phone call at night to another part of the world, so you can leave a little bit early that day to coach a team, for example, and then you come back at night. The flexibility of management depends on how work gets done and delivered. It is a completely different level of integration and challenge than ten years ago.
SF: It sounds like giving back through social action in your community is a key driver for your employees. Is there a fixed amount of time they can spend per year on community initiatives?
LK: No, it depends on the individual employee, and it is only constrained by whether we can still get the requisite amount of work done as a team while allowing the person to go out and do what they need to do. Not everyone wants to leave and participate, so it's important to make sure that there is no resentment either way between the employees. Working on teams is important, and delivering the team's objectives is also important. How we manage each individual's flexibility and their work performance is, I think, a more sophisticated form of management.
SF: Do you have advice for others who are striving to take better care of the whole lives of their employees?
LK: I have found that when you ask employees what needs to be done to strengthen their communities, they are rich with ideas and energy. Helping them make those ideas happen will only enrich your company. As the community gets stronger over the years, so does your workforce.
SF: What a wonderful way to think about the role of corporations in society—both in terms of positive impact on their people and how that can ripple out by asking a simple question:  "How can we be helpful to the world?"
To find out more about the Kohler Company's stewardship initiatives, you can visit them online or follow them on Twitter @Kohler. Join Work and Life next Tuesday at 7 pm on Sirius XM Channel 111.  Visit Work and Life for a full schedule of future guests.
About the Author
Shreya Zaveri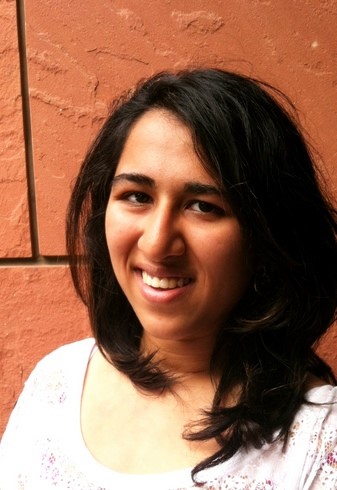 is a junior in the Wharton School studying Management and Marketing and OPIM with an International Relations minor. She also serves as a vice president for the Work-Life Integration Project Student Advisory Board.