Contributor: Sathvik Ramanan
Work and Life is a radio program hosted by Stew Friedman, director of the Wharton Work/Life Integration Project, on Sirius XM's Channel 111, Business Radio Powered by Wharton. Every Tuesday at 7 pm EST, Stew speaks with everyday people and the world's leading experts about creating harmony among work, home, community, and the private self (mind, body, and spirit).
On Work and Life, Stew Friedman spoke with James Joseph, a business professional who spent 18 years in sales and marketing at global giants such as Microsoft, 3M, and Ford. He's the author of God's Own Office: How One Man Worked for a Global Giant from His Village in Kerala. He is also the founder of Jackfruit 365. Mr. Joseph spoke with Stew about how he was able to discover a work-life harmony by working from his home village.
The following are edited excerpts of their conversation.
Stew Friedman: On this show, we talk about how you can make changes in your life to better align what you care about with what you do. You've written about moving back to your home village where you could have a work life with responsibility, impact, and resources to get a lot done, but your children could have an opportunity to grow up in a way that was similar to your own upbringing in a small village. How did you make that change happen? It must have been very risky.
James Joseph: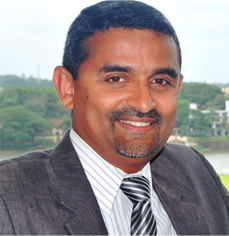 It was risky, but I think I planned the change really well; it was possible because I had the global exposure. I could work with anyone around the world, I already had global expertise. I had proven myself in three different continents, and I could fly out at any time to perform my job and then fly back to live in my little village.
SF: What did you have to do to be able to make such a radical shift for you and your family?
JJ: It was definitely tough. It took a lot of negotiation at Microsoft for them to agree for me to be able to leave the city and move back to a remote village. I put myself on a business case where I started to travel seven to eight days a month across all cities in India – India is large geographically, like the US – because the firm's work happens in all different cities. Even though I was based in one city, only one-fifth of my time was spent in that city. Most of the time, I had to fly around and go for meetings with all my clients. It took me 90 minutes to go from my house in Bangalore to the airport and another 45 minutes to go through security. Then once I got to my destination, I was wasting a lot of time in traffic in the cities in India because, as I'm sure you know, the traffic situation in India is horrendous. Now, if I do the same thing from my village in Kerala, it takes me 10 minutes to get to the airport and 5 minutes to go through check in!
SF: So you made the business case to your colleagues and the decision-makers at Microsoft that you could save a lot of money and time by living in your home village?
JJ: Correct. And additionally, because an average employee in a city spends at least two hours every day in commuter traffic, but in my village, since I worked from home, I saved two hours every day. Half of that time I gave back to work, and half of it I devoted to my life – everybody wins. My managers said that since I felt so strongly about it, they would give me a six-month trial period, and if my performance went down, I'd have to come back to the city.
SF: That's a great model, and it's something we talk about often here on the show: designing experiments that have a time limit to them and, after which, all parties who have a stake in the outcome get to have a say in whether or not they feel the experiment is working. It's not like you're doing this forever; it starts out as a trial.
JJ: And I appreciated that. I'm a manager so I know that a job has to be performed well.  So after six months I got a call from the manager who had to approve that move. Actually, I first got a call and afterward a text message which read check your email, and take a bow. I looked at my email on my smart phone, and saw that I had won the highest award of Microsoft Worldwide. It turned out that my performance had been significantly up since I moved back to my village because I saved so much time. Beyond that, I felt I had the best quality of life, and I enjoyed my work. I call this the work-life resonance. It goes beyond work-life balance because, to me, balance requires a compromise between two.
SF: I couldn't agree more. I talk about this all the time – that it's not just about balance. Say more about what work life harmony means to you.
JJ: When I was in college, I learned that resonance means when two objects are vibrating at the natural frequency, and their sum is bigger than the individual parts. Essentially, I felt my life was in its natural frequency, and my work was also operating at its natural frequency.
SF: That's great. Has it still been going well for you since then?
JJ:  Yes, absolutely. One of the CEOs of Infosys, one of the largest firms in India, told me that I must document my experience so that more youngsters can get the courage to do what I have done.
SF: So that's the essence of what your book is about? Let's talk about the lessons that you teach in God's Own Office. What do our listeners need to know about to better align what they care about with what they do.
JJ: There's a couple of big things which I talk about. First, is that you must have a strong conviction that this is what you want in life. And second, you need a constant focus. In my case, as I went around the world and came back, I used my Windows login password to remind me of my conviction. When I was a child, I learned about the importance of naming your child in order to remind them of something which they should be conscious of. My Windows login password is what I get reminded of more often even than my own name.
SF: Your Windows login password is like a mantra for you and a reminder of what's important. That's a great idea. We can all think about using a password — something that we use all the time and words that we actually have to type in – to represent an idea that reminds us of what matters most.
Join Work and Life next Tuesday at 7 pm on Sirius XM Channel 111.  Visit Work and Life for a full schedule of future guests.
To learn more about James Joseph's book, God's Own Office, click here.
About the Author
Sathvik Ramanan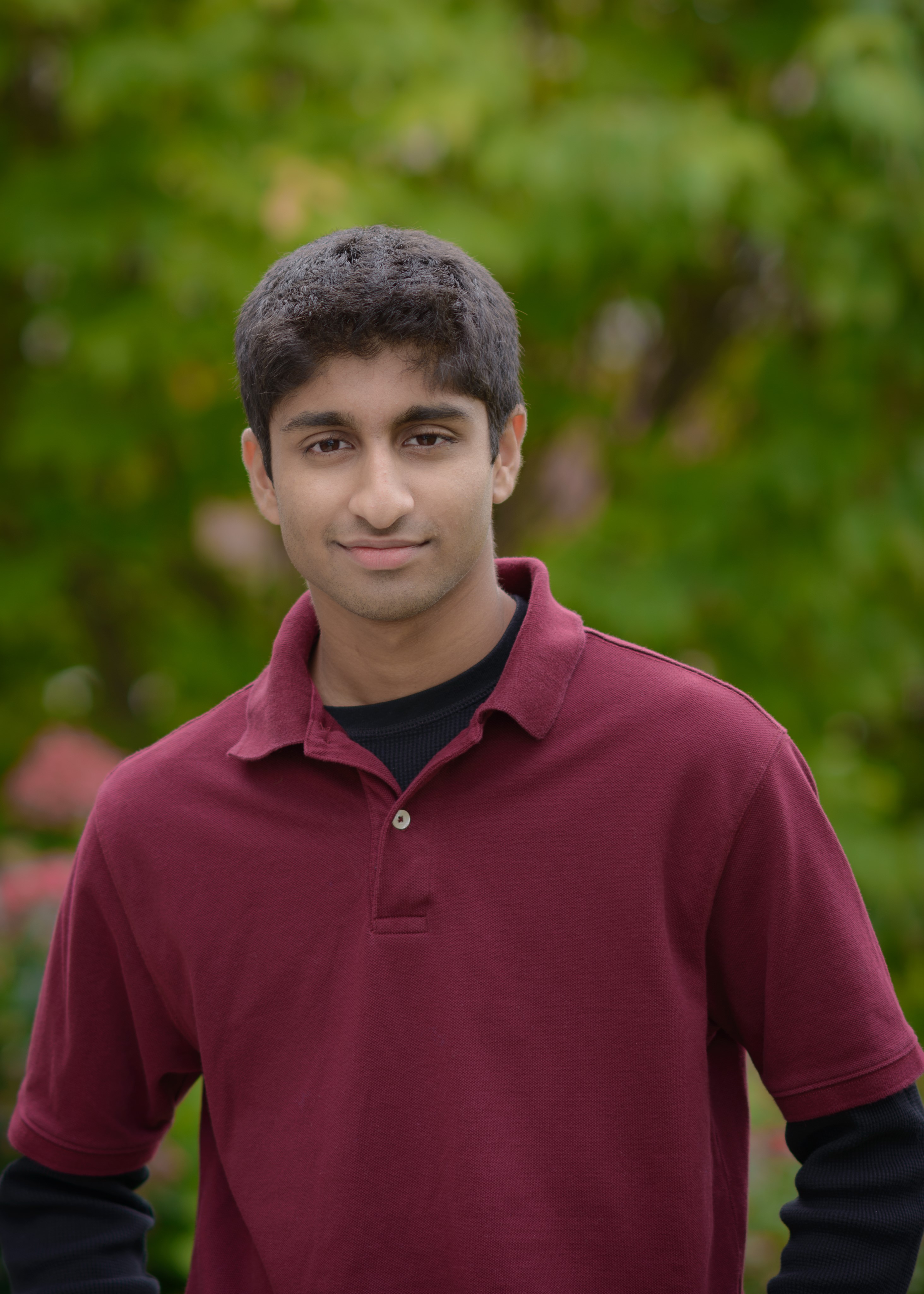 is an undergraduate freshman in the Vagelos Program in the Life Sciences and Management at the University of Pennsylvania.