Contributor: Morgan Motzel
Work and Life is a radio program hosted by Stew Friedman, director of the Wharton Work/Life Integration Project, on Sirius XM's Channel 111, Business Radio Powered by Wharton. Every Tuesday at 7 pm EST, Stew speaks with everyday people and the world's leading experts about creating harmony among work, home, community, and the private self (mind, body, and spirit).
On Work and Life, Stew Friedman spoke with Kathy Korman Frey, Founder and Chief of the Hot Mommas Project and Entrepreneur-in-Residence at the George Washington University School of Business. The Hot Mommas (c) Project is home to the world's largest library of women's leadership case studies and is an award-winning organization that helps women achieve confidence and reach their potential for success. Frey also teaches Women's Entrepreneurial Leadership at the George Washington University School of Business where her course has won a National Excellence in Entrepreneurship Education Award.
The following are edited excerpts of their conversation.
Stew Friedman: Kathy, I understand that you are doing a lot to provide examples of women leaders that other people can learn from and perhaps be inspired by.
Kathy Korman Frey: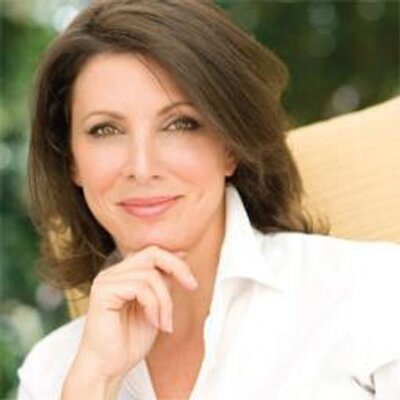 That's absolutely right—access to role models and mentors is directly correlated to women's career success, even in case study form.
SF: What exactly does Hot Momma's do?
KKF: At first, we focused on the development of women's leadership cases because a lot of folks were interested in ensuring that the stories of various women were told. We developed a software whereby women from all over the world could share their stories in a very specific format, hence the cases. Since then, our organization has grown to include classes that bring the concept of role models and mentors to life through workshops and a virtual campus model that we are launching next month.
We've done the classes many times in-person, and on a number of different campuses. The psychographic and demographic that usually come to us have very specific needs. We're doing something a little different with our virtual campus model that will really meet their different needs in terms of accessibility and time-saving.
SF: How do the case studies actually help people? What evidence do you have that they actually make a difference?
KKF: We have our own research that we've developed, but there was also research which initially led us down this path. When I first started teaching women's entrepreneurship at GW, I read a study that said exposure to role models and mentors, even in the form of case studies, was shown to increase self-efficacy in women. I learned that self-efficacy is like an action-oriented form of self-confidence. If confidence is feeling good about yourself, self-efficacy is sort of like that Rosie the Riveter picture—an "I can do it" feeling. It's the confidence that you can act on your abilities or skills and that you can accomplish something. It's really quite powerful.
SF: Of course.    And especially to the extent that a lack of self-efficacy is what can inhibit people, especially women, in a corporate setting there's also something to be said for having a social environment that can reinforce self-efficacy and keep you accountable to the promises you make to yourself when the going gets tough.
KKF: That is key. Actually, that's part of what we're doing with our virtual campus. In our research, we actually found that there is an optimal number of mentors which is significantly related to people having more confidence and higher perceptions of success than their peers. Between those having four or fewer mentors and those with five or more, there was about a twenty percent difference in self-perceptions of success and confidence. People should think about finding a "table" of mentors, and how they might build that table of five or so people, not all at once, but over the course of the year.
SF: What are some of the critical criteria for putting together that personal board of directors—people who are going to hold you accountable, offer you support, and encourage you to take on the kind of challenge that make you feel good? How should you go about selecting those people?
KKF: The most important thing is making sure that these are people who actually have your best interests at heart. This is not a general admission concert, but a table of at least five very trusted advisors. It's also important to clarify what this table is not. For example, when somebody gets an assignment like this from our workshop or in my class, there's always someone who thinks, "Okay, I just need a mentor with a pulse to fill this spot and get the assignment over with."
But what the table is really about is aligning each of these seats with your goals. Let's say you have a goal to publish another book, and it's a book in a totally new area, then you might fill that seat with somebody who is an expert in that area. Let's say you want to do more online or you want to do more internationally—that could be another seat. Let's say your work puts a lot of pressure on your family, then you could have a work-life balance seat. Maybe there's some big personal project that you've abandoned in light of other responsibilities, then that's going to be your fifth seat, thus filling two seats for personal concerns and three seats for business. Folks can choose to change it up however they want, as long as they make a point to not just find a warm body and really try to align those seats to their goals.
At the end of the day, this is one of many things women can do to support themselves and to support each other. We can't move an entire aspect of policy and decades of history with a magic wand, but when we ask, "What can I do today?" this is something I could do today, and I could teach to all the women around me, too. At Hot Momma's, that's really what we try to focus on.
To learn more about Kathy Korman Frey's work, visit her organization's website at www.HotMommasProject.com and follow her on Twitter @ChiefHotMomma.
Join Work and Life next Tuesday at 7 pm on Sirius XM Channel 111.  Visit Work and Life for a full schedule of future guests.
About the Author
Morgan Motzel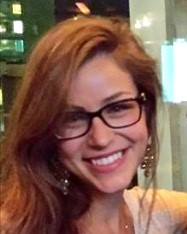 is an undergraduate senior in the Huntsman Program in International Studies and Business at Penn focusing on Management and Latin America.