Contributor: Andrea Yeh
Work and Life is a radio program hosted by Stew Friedman, director of the Wharton Work/Life Integration Project, on Sirius XM's Channel 111, Business Radio Powered by Wharton. Every Tuesday at 7 pm EST, Stew speaks with everyday people and the world's leading experts about creating harmony among work, home, community, and the private self (mind, body, and spirit).
On Work and Life, Stew Friedman spoke with Jamie Ladge, Associate Professor of Management and Organizational Development at the D'Amore-McKim School of Business at Northeastern University, which is affiliated with the Boston College Center for Work and Family.  She discussed her research on how fathers who are more involved at home have a more positive work life, which ultimately benefits their organizations.
The following are edited excerpts from their conversation.
Stew Friedman: Historically, there's been lots of research on how work affects family life.  There's been so much written on hours worked and the impact on family.  What inspired you to study how men's new family roles affect aspects of their work?
Jamie Ladge: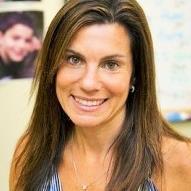 I started out focusing on women's issues and focusing on mothers when I was a doctoral student at Boston College.  I spent years focused on issues surrounding pregnancy and the workplace and the re-entry to work after becoming a mother.  The funny story is that I got sick of people asking, What about the dad?  At every conference that I went to and every time I was at a cocktail party talking about my research, everybody wanted to know what the dad's experience was, so we set out to determine whether their story was different from the mother's.  Initially, we set out to explore new fathers — the experience of becoming a father — from an identity perspective and what the effects were on them personally and professionally.
SF: So you've been examining men's changing role and the impact of caregiving and parenting on their more gender stereotypical role of breadwinning.  At the outset, what were you expecting to find?
JL: Frankly, I think we were expecting that not much had changed.  When I was studying moms, it seemed that nothing had changed.  Gender norms and values seemed so entrenched and deep in the heart of cultures within organizations and societies and even in our own values and beliefs. I didn't think there was going to be much of a difference.  I thought men would still think of themselves as the breadwinners.  Based on the descriptions our participants gave, it was largely true that expectations around the breadwinning model still existed within their organizations, but the surprise was that we saw that men really desire to be more involved.  When we talked to them, they seemed to espouse a more fathering, nurturing self or identify with being a more involved father.  It seemed that these deeply entrenched gender roles prevented them from being who they hoped or wanted to be.
I think a large part of the problem is the ideal worker versus the ideal father phenomenon, and it seems to be that most of the men were caught between wanting to be a little of both.  But there were some really nice benefits experienced in becoming a father.  One individual talked about the self-discovery benefit that he developed as a result of becoming a father and really being able to think about what it meant to be a father in the context of his life as a whole.  He just felt like he was learning so much about himself through the eyes of becoming a father, caring for an infant, and thinking about prioritizing his life and family role.
SF: How did that affect his work life?
JL: He talked about feeling a lot more satisfied because he had the opportunity to be who he truly wanted to be.  Not all the men were as articulate as that, but a lot of them talked about this benefit, even feeling good in the workplace that they were able to talk about being a father and share some of these stories with their coworkers. You also see that new dads tend to get high fives for being more involved, or at least being perceived as more involved.  Certainly for those men who tried to embrace fatherhood, I think they felt a real benefit.
SF: What other benefits did you observe, in addition to the immediate social recognition and the sense of clarity of what's important?
JL: Well, some of them may have been seen as benefits, but in some ways, they might be a little self-deprecating.  In one of the studies I conducted, an older first-time father tended to feel as though people looked at him a little more seriously now that he was a father.  I think for everyone that becomes a parent, it starts to allow you to feel like a whole person where you're able to build on many selves, not just work, and these are men who have mostly lived for work, by and large.
SF: Did you observe benefits for the business that were economic outcomes or other outcomes that were of direct interest to the business?
JL: The benefit we found to organizations was that the more hours men spent with their children during the workday when they normally would be working, the more satisfied they were with their jobs, the less conflict they experienced, the more enriched they felt in terms of their work and family domains, and the less likely they wanted to or intended to change their jobs—those were all the positive things.  There was only one negative effect on men's "career identity," which refers to how much you define yourself by your work role.  This finding probably isn't surprising given that since you're spending more time on one domain, you're taking away from another.
SF: Why is weaker career identity a bad thing?
JL: Well, it wasn't necessarily a bad thing.  When we looked at it more deeply, we found that when men felt their managers were supportive, there was actually a positive effect on career identity.  So men's weaker career identity could be offset by perceived support of a manager.
It is important that organizations understand that it's not a deficit for their employees to have lives outside of work.  This and other studies have shown that there are both individual and organizational benefits to providing some level of support for these individuals, both men and women.
The stigma of the working parent still exists.  We found a little bit of the stigma in our research, and I have also observed the stigma just in my own experiences.  I have three children of my own.  About a month or so ago, I was at an after-school activity where I was picking up my children, and I overheard these two men—clearly present, clearly involved fathers—who were picking up their children around 4:00 to 4:30 in the afternoon.  They seemed to know each other from a business context.  One of them asked, "Do you have that presentation that so-and-so presented?" Then the other said, "Oh no, I don't have that—the guy's on paternity leave.  Our paternity leave is ridiculous—he's been on one forever."  Then the other guy concurred and said, "We have a very generous policy too, and it's just not fair."  I found the situation to be ironic.  It illustrated that it's fine to be a little involved—they obviously left work early to pick up their children from an after-school activity—but when it's too extreme, like a paternity leave, it's different.
SF: Interesting.  So what does that portend about how the role of fathers as caregivers is evolving in our society and in our business lives?
JL: It might just mean that we're getting closer.  A little bit's okay, and we just need to get that moving and get that further along and not make assumptions about men or women when they do have to take on leaves or meet their work-life challenges.  We should recognize that there is no one-size-fits-all approach, and we have to recognize that people all have different needs for different reasons.  We also found that in comparison to a lot of the research I've done on mothers—where mothers usually negotiate with their supervisors when they need flexibility or want time off special arrangement—the men in our study tended to do the things that aren't seen as much.  The stigma is not as bad for working fathers when they are doing it behind the scenes, but, like I said, the people who are more extreme that take the form of paternity leave still seem out of the ordinary.
SF: Because they're exposed, right?  You can't be stealth if you're out for four months.  Small doses are now more socially acceptable and even supported by businesses that you are working with or have studied.  How do you advise managers who are trying to support their employees who are young father?
JL: I think it's just the recognition that everyone has different needs and that the overarching work-life policies only go so far.  We need to understand why these managers might be devaluing individuals' work-life needs, so maybe part of that is working with managers to figure out different strategies and find examples that show the positive benefit to organizations.
SF: Do you have an example or story of one of the subjects in your study that comes to mind as a particularly good exemplar of this idea that investing in the father role brings business benefits?
JL: The husband of one of my co-authors on the study works for a very large investment company in the Boston area.  Our study was cited in The Wall Street Journal and that article was distributed to the entire organization to highlight the fact that we need to value the father's role.  Of course, he was very proud that his wife was one of the authors of the study.  They have a very balanced work-life situation, maybe a little bit because of her research, but also because of how they have negotiated their own work and life and family needs.  I thought it was a really good example of an organization concerned about these issues.  Many organizations, even those that are largely male-dominated, are interested in really thinking about this issue and pursuing it further.  Perhaps another thing we can do for managers or for organizations is to provide this kind of evidence through the research.
SF: So one thing to focus on would be to educate managers on the research that you and others have done through stories of success.  What can individual fathers and their spouses do to reap the benefits of fatherhood at work?
JL: I think the stealth nature is a great approach. Maybe women should take advantage of that approach as well.  I think men should ask for what they need. They shouldn't be afraid that they'll be penalized for it.   But they do have to be in a work culture that supports that, so obviously it works both ways.  From the spouse viewpoint, preparation is a good thing.  While you can never prepare fully for what's going to come your way, I think it is important to negotiate with your spouse when you're thinking about extending your family.  Think about what the impact is going to be, and recognize that there are compromises associated with that.  Lastly, I think we, men and women, need to practice what we preach.  Men need to support other men and help each other out.  Regarding those men who I saw picking up their kids early, for example, they were demonstrating that they were involved fathers, yet they were espousing something that speaks otherwise, which is not going to help move things along.  We need to support each other and get out of our own way.
To learn more about Professor Jamie Ladge and her research on working fathers, follow her on Twitter @jladge, and read her article, "Updating the Organization Man: An Examination of Involved Fathering in the Workplace," in Academy of Management Perspectives.
Join Work and Life next Tuesday at 7 pm on Sirius XM Channel 111.  Visit Work and Life for a full schedule of future guests.
About the Author
Andrea Yeh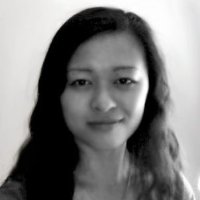 is an undergraduate junior majoring in Operations and Information Management and in International Relations.