Contributor: Arjan Singh
Work and Life is a radio program hosted by Stew Friedman, director of the Wharton Work/Life Integration Project, on Sirius XM's Channel 111, Business Radio Powered by Wharton. Every Tuesday at 7 pm EST, Stew speaks with everyday people and the world's leading experts about creating harmony among work, home, community, and the private self (mind, body, and spirit).
On Work and Life, Stew Friedman spoke with Joshua Abram, a successful serial entrepreneur, founding advertising tech companies such as DStillery, and Integral Ad Science, before recently founding Neuehouse, a private workspace that is redefining the ideal work environment for today's entrepreneurs and companies in the creative fields. Stew spoke with Joshua about how Neuehouse is not only creating a new work environment but also merging work with other aspects of life.
The following are edited excerpts of their conversation.
Stew Friedman: Joshua, you have been a very successful entrepreneur. What inspired this latest venture?
Joshua Abram: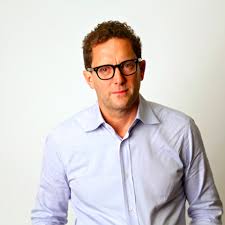 I think that the businesses that my business partner, Alan, and I like to start are businesses in which we have tasted the problems ourselves. It's a good way to focus the mind and avoid misadventure if you know the problem you are trying to solve. And in the course of starting companies with Alan over the past 15 years, we came to employ hundreds of people in New York and all over the world. Despite the companies' prospering, one of the things we never felt that we got entirely right was that collision between the entrepreneurial moment and big city real estate.
SF: Can you explain what you mean by the collision between the entrepreneurial moment and big city real estate?
JA: For sophisticated entrepreneurs, the competition is no longer about raising capital. Money is available. The real competition is about talent and bringing brilliant collaborators to work with you on a project or at a company. And when Alan and I were starting these companies, we were recruiting people out of the great media companies – Hearst, Conde Nast, Google, Facebook. And the people that we were recruiting were not people who were jonesing for their corner office; that was never the discussion. They were people who cared deeply about the environment in which they worked and whether it was an inspiring company. And part of that had to do with the company, and the mission of the company.
SF: So what was missing from the typical environment in terms of it being uninspiring and what were people looking for in a space to inspire greatness?
JA: I think people are looking for a place to learn. And I think that as diverse as talented people are, curiosity is one of the distinguishing factors that characterize the kind of people that we have always wanted to work with in our companies. And we began to think about the environments that we wanted to create, not just for ourselves but also for others. We thought that, given changes in the economy and changes in the attitudes toward work, maybe it was time, independent of the companies we were starting, because we knew other people were facing the same situation, to take out a blank piece of paper and entirely re-imagine the ideal environment and experience for work for people not so much in technology but in the creative industries operating on a global basis.
SF: What is the distinction between the ideal environment and ideal experience?
JA: When we think of Neuehouse, we don't think so much about a space. We think about what the experience is from the moment someone enters Neuehouse, from the moment their staff is at Neuehouse. What is experience of their visitors? How will the environment we are creating inspire them? How will it drive their success? How will it allow them to attract more interesting collaborators and more interesting clients? And how will it be a place where both the principals of the company and their staff can learn? We decided to focus on four things. One is that design matters in all of its forms. We are very focused on creating beautiful, inspiring environments. The architect David Rockwell, who is globally known, is our partner at Neuehouse. Another thing that interests us is hospitality. In our lifetime, there has been a hospitality revolution. We are all very aware of the power of hospitality.
SF: What's the essence of that hospitality shift?
People want to be taken care of. They want to be in an environment where it's possible to be your best-self. And hospitality can really drive that and influence that. So imagine the experience of being at your favorite boutique hotel and the experience of being there and the ease of living there was transported to your office. That is very active within Neuehouse and very much our focus.
The other thing that we focus on is an intentional community. Neuehouse is an office in which people are invited to participate. If someone is interested in what we are doing, we ask them to apply. And we took this membership-driven approach not to be rude or obnoxious, quite the contrary. We think that the magic in office and in any setting happens not when you have the same people doing the same things but when you have diversity. We never wanted to be a tech ghetto, a design ghetto or a fashion ghetto. The magic happens when those communities are in close proximity to each other and accidents happen. And frankly, if the accidents aren't happening fast enough, we stir the pot a little bit to make sure the accidents are accelerated.
SF: So how do you intentionally stir the pot and connect the different members?
JA: We do it in number of ways. One is we think of this as being the host of a good dinner party. When you go to a good dinner party and have a great time, you probably have a host who has thought carefully about who will be there that evening with you. And that person tries to find people who were not doing the same thing. You want to meet people who are in different fields doing interesting things. To have a host who is not only convening you, but guiding the conversation and making connections between people that they know well in hopes that those connections will end up having a life of their own. We do that very actively.
The fourth pillar of what we focus on is programming, which at Neuehouse means "food for the curious." Several nights a week, 100-200 members and their guests gather for conversations with leading tastemakers, opinion leaders, sometimes troublemakers from the creative industries. It might be Paul Smith, the English designer talking about his creative process, or the environmental artist Christo talking about thirty years of environmental art and innovation therein. All of our programming is always non-business related because we think that at the end of the day, in a commercial environment, the last thing that many of us want to hear about is purely commercial topics. It's much more interesting to hear about things on the periphery of your expertise – it's much more inspiring.
SF: What has occurred as the result of people convening to listen to someone who provokes their thinking, even if they are operating in different spheres?
JA: It bridges conversations in the community. It's a shared experience outside of conventional silos of commercial life. It propels a conversation that leads to deeper relationships amongst our members. And also tangents that might lead them to engage in ways they otherwise might not have. It often leads to someone saying, "in the course of talking about what we shared together last night, we've come up with a new idea together. Let's pursue that."
SF: You have talked about the fuzziness between work and life, and that you see Neuehouse as being designed for that fuzziness. Can you explain what your thinking is? And how your design is uncovering this fuzziness or this blending or mutual enrichment of work and other parts of life.
JA: It's a really big focus for us at Neuehouse. I think one thing that strikes most people who visit us in New York – and we are about to open in Los Angeles and soon London – is that Neuehouse does not resemble a typical office. When you walk in, frankly the first thing people tend to say almost in unison is "what is this place?" And we love that ambiguity because it signals that we are not just tweaking the office, but fundamentally reimagining its terms. And your question suggests that we are merging different parts of life that have traditionally been separated, although arbitrarily. And one of the things that people say about Neuehouse is that it feels like a beautiful home and that it feels domestic. And we have been very careful to use a design language that much more resembles a home, a home of a curious person, a sophisticated traveler who has seen a lot of things and had a lot of experiences and brought back those experiences and represented them in their home, whether through books, objects, art — which is an important part of the agenda at Neuehouse. So we focus on this domestic setting. And Neuehouse tends to be a place where people come in the morning, and stay through the evening.  They work during the day and then in the evening they invite friends over for the programming, to share a glass of wine and maybe stay for dinner.
SF: Do children become a part of the experience?
JA: It's so funny that you ask that today. I was at Neuehouse at lunch and I was so glad to see that a member had brought in her two children, ages 6 and 8,  and they were having lunch together. I think it suggests that this is an extension and an integration of their whole life and it signals to me that we are getting something right.
SF: I'm interested in your market. Is this concept one that is just for an elite group of creatives who can afford such an environment? It has to be for a particular niche in the commercial market. What is your vision for how to take that model and scale it
JA: We've already begun to do that. We opened in New York 18 months ago. We opened in September, and by December, we were oversubscribed. When we first took this 50,000 square foot lease in New York, it felt like a big gulp, but with a great team, we were able to make it happen. We feel that we have tapped a very strong demand that exists in creative capitals all over the world, and that many cities – New York, Los Angeles and London included – will have more than one Neuehouse. We have a long waiting list in New York. Heterogeneity is very critical to us. We're focused on the creative industries, so typically film, fashion, music, design. We've made the decision that 50% of the companies at Neuehouse will be led by women. And that is indeed the case. It tends to appeal to a fairly cosmopolitan group. 40% of our members in New York have a European passport.
To learn more about Neuehouse, visit them online at neuehouse.com.
Join Work and Life next Tuesday at 7 pm on Sirius XM Channel 111.  Visit Work and Life for a full schedule of future guests.
About the Author
Arjan Singh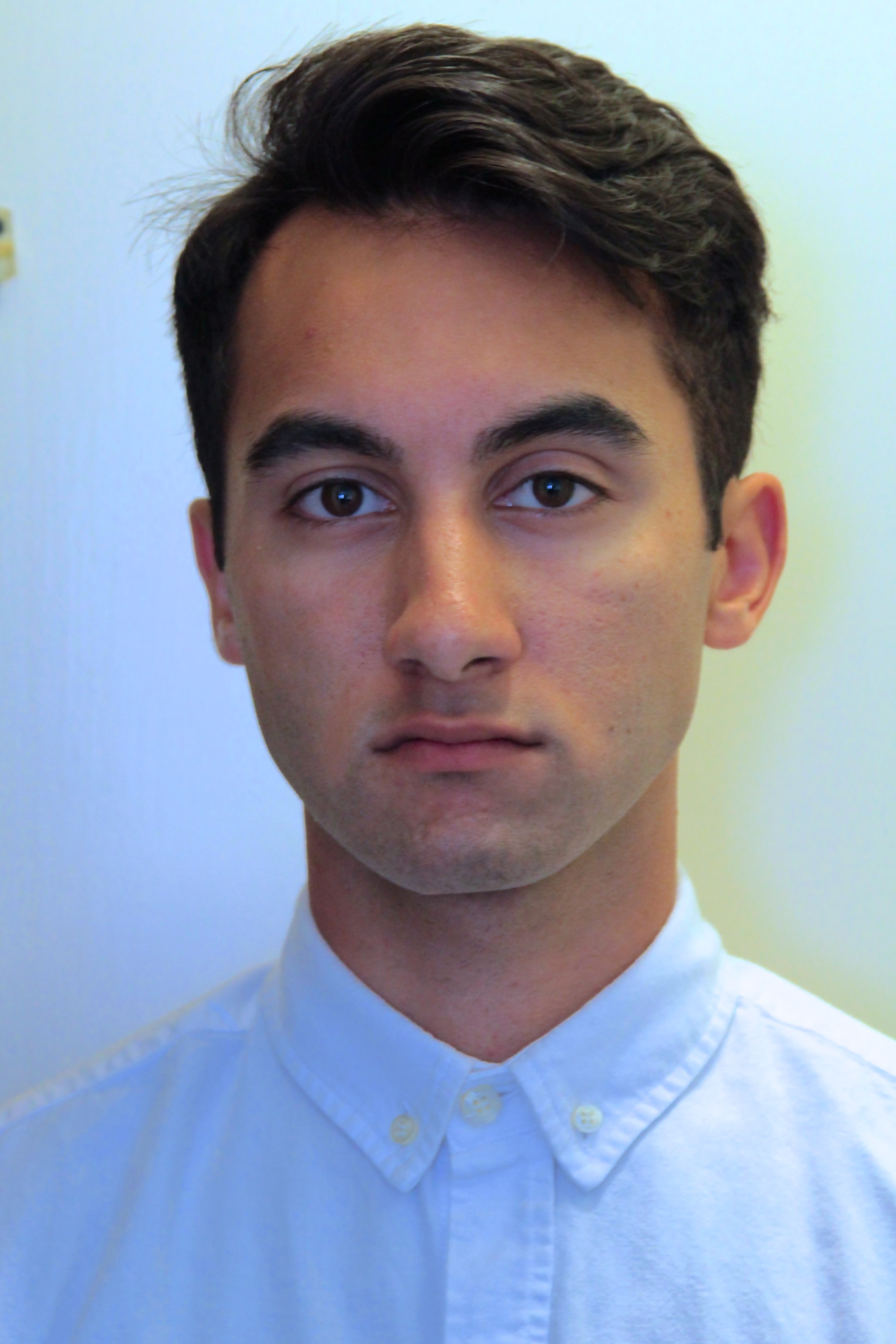 is an undergraduate junior at the Wharton School.