Work and Life is a radio program hosted by Stew Friedman, director of the Wharton Work/Life Integration Project, on Sirius XM's Channel 111, Business Radio Powered by Wharton. Every Tuesday at 7 pm EST, Stew speaks with everyday people and the world's leading experts about creating harmony among work, home, community, and the private self (mind, body, and spirit).
On Work and Life, Stew Friedman spoke with Eric Greitens, a former Navy Seal, Rhodes Scholar, and Purple Heart and Bronze Star recipient, and founder of The Mission Continues, a non-profit that helps returning veterans continue to serve in their home communities.  Eric is also the author of the New York Times best seller, The Heart and The Fist the just-released, Resilience: Hard Won Wisdom for Living a Better Life.
The following are edited excerpts of their conversation.
Stew Friedman: Why is this book called Resilience and why did you decide to write it?
Eric Greitens: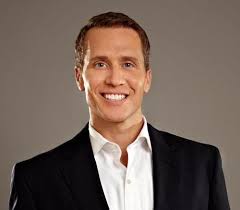 I got a phone call from friend in trouble.  Zach Walker was a tough kid from a Northern California logging family.  Went through B.U.D.S. (Basic Underwater Demolition SEAL training) together. He graduated and went to Afghanistan on a combat deployment. He came back and became an entrepreneur. He was a good father to his two young kids, then his life was just hammered by hardship: his brother died, he lost his business, and one day he pulled his truck into his driveway, got out and dropped to the ground because he thought there was a sniper watching him.
SF: He was paranoid. He was hallucinating, perhaps.
EG: He laid there for hours and then he went into the house. He had post-traumatic stress disorder. And then Zach started drinking. And he did nothing in moderation so it was not a six pack but a cooler full of beer that he would be working through on the weekend. He called me after he'd been arrested. So now my friend who is a Navy SEAL war hero entrepreneur has now come home and is the unemployed alcoholic guy on disability who's looking at the prospect of having his kids come to visit him in jail.
I got home that night and I wrote him a letter about resilience, about how you actually get better when things are hard. We all have times in our life when we have to deal with fear, with pain, with suffering. When you have resilience you can make it through the pain and you can actually become wiser. You can confront fear and become more courageous. You can move through suffering and become stronger. We all know people who've been broken by tragedy but you can also be strengthened by it.
The book is 23 letters to my friend which draws on a lot of ancient wisdom about how we can approach things that are hard and actually use those as opportunities for growth and to become stronger.
SF: So what's the purpose of the book? Why publish the letters?
EG: I want everybody to know there's hope and that you can build resilience. You're not stuck with how much resilience you have or don't have. This is a virtue you can build in your life and there are a lot of really practical things that you can do. Zach told me that the process, these letters, really saved his life. If this can be helpful to other people who are in tough spots — and it doesn't have to be as dramatic as Zach's. When people retire they often wonder 'what do I do next?' When people go through a job transition or when things are difficult at work or at home – everybody faces different kinds of hardship – and hopefully this can be helpful to them as well.
SF: So what happened to Zach?
EG: He found that the process of reading the letters and reflecting on them created a lot of clarity in his own mind. Each letter addresses a different thing that you can do in your life to build resilience. For example, there was a letter about how you build purpose in the face of pain. We can always bear hardship better when there's a reason behind it; when we know why we're moving through it. And one of the things Zach was struggling with was the lack of sense of purpose. He'd been a Navy SEAL and every day he woke up and he had a mission to conduct and a team around him and all of a sudden all of that had been taken away. We talked about how you could start to build that.  And what's really cool is that he did! He did a number of different things: he did some counseling, he did some volunteer work at his church. And what really 'caught' for him is that he's coaching. He coached football last season. I just spoke with him this Sunday and he's coaching a baseball team of kids. They've got their home opener in a couple of weeks and he's doing really well because he figured out to build purpose.
There's a chapter, for example, about responsibility. How you get rid of excuses and take control of your life even when everything seems out of control. He took each letter, now each chapter, and digested it, thought about how it applied to his own life and then, took action.
SF: So how do you get someone to take responsibility especially when in state of mind of not really being fully able to listen?
EG: You are not responsible for everything that happens to you, but you are responsible for how you react to what happens to you. If you're going to ask somebody a single question to measure how resilient they're likely to be, the question that you want to ask them is, 'what are you responsible for?' You find that the more responsibility people take, the more resilient they're likely to be. And the analogy that I used for Zach:  I said, "Remember when [in the Navy SEAL training] they taught us how to survive if we were ever taken prisoner of war? Remember how they said that you can have your freedom taken away, your ability to stand, you have no control over your food, your schedule, your sleep, but what they taught you is you can still maintain control over your thoughts. You can maintain control over the way that you breathe?" And what people do in tough situations where everything seems out of control is they figure out what they can control and then they start to take ownership of that.
And then we started to talk about a really important piece, and you and I have talked about this in the past, is why excuses take hold and how you get rid of those.
SF: So how do you go from a victim mindset to one of having a sense of control?
EG: Excuses take hold because we use them and other people offer them to us because they prevent pain. People use excuses because they work! Something comes in and it looks like it's going to be kind of hard and somebody makes an excuse. It's kind of like putting on armor; it shields you from pain. Then something else comes in and you put on another sheet of armor and it does protect you. That's true. But what also happens is that you can't live a full life. How well can you run when you're wearing armor? Or how well can you swim? How well can you hug your kids? So while it protects you in the short term, over the long term these excuses actually prevent you from living a full and flourishing life.
People can take away a lot of things from you. They can take away your home. They can take away your freedom. They can take away your material possessions. But no one can take away your excuses. You have to give those up yourself or not at all. And he took responsibility for his own life, let some of those excuses go and he started to push himself and to take responsibility.
SF: How do you get past doubt and fear to a point where you can let go of the armor of excuse and assume responsibility for what you can control? What's the first step toward that more hopeful life-fulfilling direction?
EG: There are five key mental toughness techniques that people can use in the face of fear.  One that was relevant to Zach was that he was worried all the time:  "How am I going to support my family? Should I go back to school? Would I be able to make it?"  He was worried about his sense of identity; he used to be a Navy SEAL and everybody admired him "and now look at me." He had all of these worries in his life and friends, family and doctors were saying, "Don't worry so much. You don't need to be worried." And that's advice we hear in our culture but it's usually terrible advice because you're going to worry! And now you just feel bad about the fact that you're worrying!
You have to learn how to worry productively. If you go back to the Stoics, 2000 years ago they had a practice called the pre-meditation of evils. Marcus Aurelius, for example, in his meditations he quotes Epictetus who says that every night when you kiss your children you should say to yourself they may not be here in the morning. That was their reality 2000 years ago. The likelihood was that your kid might not make it past age 5. So what the Stoics did, not just with their kids but with everything, they allowed themselves purposefully to think about things that might go wrong. But instead of thinking about this in an endless loop of worry what you do, in the pre-meditations of evil, is the practice we call rehearsal.  You imagine:  "how will I react if this thing goes wrong?  How will if find my way through? And then if I react there, and something else goes wrong, then how will I react to that?" You purposefully imagine yourself all the way through difficulty until you get to a place where you've achieved excellence.
Athletes do this, Navy SEALS do this when practicing for physical things. But you can use this premeditation of evil in every practice.  You could use this when you're heading into an interview. You feel your heart start to beat and that nervousness comes. Imagine what will you do then, what will you do to regain control over yourself? How will you be calm? That's just one technique. But it's really important to learn how to confront fear productively.
SF: So what's the first step out of doldrums?
EG: You need to take positive action that rooted in your identity. The problem today (and for Zach) is that our culture has flipped the way we used to think about actually achieving success. Today there's too often an emphasis on feeling. The first question people ask is "How are you feeling? How does it feel to you? How's your job? How are classes?"  The trap there is that you start to believe that if you feel a certain way, then you should act a certain way. And then, of course, the way that you act actually shapes who you are, your character, your identity. Broadly speaking, in the ancient world they flipped that on its head. What Aristotle said was,  "You know what the good thing is by seeing what the good person does." You look for a model to create an identity for yourself and then you say,  "if I want to be that kind of person, how should I act?" And then you act that way. And then the way you act, of course, shapes how you feel.
In the Chapter on Identity I asked Zach, who do you want to be? He was able to say I want to be this kind of father, I want to be this kind of husband,  I want to be this kind of leader in my community. And then we created models for him to follow and he took positive action. That was how it started. He grabbed onto this sense of identity.  And I should say: None of this is magic. All of this is hard, struggling work that he had to do, but he did it and he got out.
SF: So what about models? You were there for him, you challenged him and gave him ideas.  Is it necessary to have someone helping you?
EG: I think it is necessary and it's one of the reasons I wrote the book, so that people could read it and they'd have, hopefully, a friend who's asking them these hard questions that they can reflect on. That's what people used to think Philosophy was for. Now when we think about Philosophy we think of it as something that happens in classrooms. It used to be that Philosophy was a shared endeavor and it was not so much about sitting and thinking as it was about thinking and living. You measured a Philosopher by the impact they had on their students. So Cato, who never wrote, was considered a Philosopher. Marcus Aurelius, who only wrote in his private diary, was considered a Philosopher. This is an old practice of how you have friends help you to live a good life.
In terms of Models: I said to Zach, "if I brought you a giant bag full of jigsaw puzzle pieces and I said you have to put the puzzle together then what would you ask for?" And Zach said, "I'd ask for a picture." Of course!  You want to know what you're trying to make. The thing is life only hands you pieces. But you have the opportunity to pick a picture.
Zach was talking about his brother dying, losing his business and more. I said, look I have two brothers, they're both alive. I don't what it's like to lose a brother but I know there are many people who have lost loved ones and have been able to deal with it. You need a model for that. Is there a person you know who's lost their brother and who you admire how they dealt with it?
SF: So, you're looking for someone is similar circumstance who found a way to thrive?
EG: Exactly, an entrepreneur who had post-traumatic stress syndrome, somebody else who was struggling but became a great father. Let's look for those models and then when we see how other people have dealt with what we now have to face it often gives us confidence about what we can create in our own lives.
SF: It takes a dialogue that is rooted in identity and real action. I know you've done this kind of outreach before. What motivates you to do this kind of work as a philosopher yourself?
EG: In the beginning this was just my buddy who needed help. And Zach was a guy who always took care of me when I was going through the SEAL team training. We took care of each other. Then he calls me and he's in trouble. I said, "Come on, man, I can help you here."  And he wrote back to me. And just like any endeavor where we find we're being of service, we learned so much from it. It, of course, made me a stronger person as well, the process of writing the book.
SF: What's the hoped for impact?
EG: I'm hoping that for other people that are in a tough spot, or whose friends or family members are in a tough spot I really hope that this book will be hopeful. In the sense that they see that there are really practical things that they can do to build resilience in their lives. This is NOT easy. It's tough to build virtues. It's tough to move through hardship. It's tough to change the course of your life. But it is possible to do. And I think because it draws on a lot of wisdom from our religious and philosophical traditions about how we do this in our lives in a practical way I hope that it will give people hard-won and real lasting hope.
SF: How might this apply to organizations? To society? What can companies be doing to build resilience in their employees?
EG: One, is, just like with individuals, you have to take responsibility to be resilient. When you have a community or company where people are in the habit of saying I am responsible for this, it leads to resilience. The big distinction I make is between the morality of intentions vs. the morality of results.  People say, "I really wanted to help. I was thinking of helping." The example I share is I have an 8 month son at home and when Sheena [my wife] asks me, "Did you feed the Joshua?" I don't get to say, "I wanted to feed the baby. It was really important to me."  No, you either did it or you didn't do it. And too often the morality of intentions says that what matters is what I say or intend, not the result that I created in the world. People who are resilient pay a lot of attention to the actual results that they create in the world. And because they're always paying attention to the feedback that that get it creates a kind of humility. And at the same time enables a kind of boldness because they see the actual results that they're getting. And really great leaders in organizations model that kind of responsibility.
SF: Can you give an example? What's a good model?
EG:  Obviously you get great examples of this in the military.  One of the things that you saw in the military, especially the Navy, was a ceremony called the Change of Command ceremony. At a very particular instant in time one captain of a ship, for example, passes responsibility, hands over command, to another captain. And at that moment the new captain is immediately responsible for everything that happens on that ship. And there's no sense where any Navy captain would ever say, "Well, you know, I really wanted to do this, but I got handed a bad deal or was handed bad cards or I'm going to blame something on my predecessor."  There's an immediate sense that you are responsible for everything that happens on your ship.  And I saw that kind of leadership in the military and I think that's one of the things that helped us to maintain resilient communities in the field teams and beyond.
SF: What about for society? I know you have plans for potential service in public office. What are the priorities for us as a nation?
EG: For us to build the kind of political culture that we need to build resilience we have to look back.  America has always been a resilient country. Perhaps one of the most resilient in the history of the world. And one of the reasons why we were resilient in the past was precisely this thing that we're talking about – you had leaders who took responsibility. It engendered a tremendous amount of trust and confidence in government even when people disagreed with the individual decisions that leaders were making.
For example, Harry Truman had the lowest approval ratings of any President that we have ever measured – 22% toward the end of his term. And this was because he made tough decisions. He fired McArthur. That was unpopular. He promoted the Marshall Plan which was initially unpopular. He did a lot of unpopular things but at the same time as his personal approval ratings was in the low 20%, Americans' confidence in government was in the high 70% low 80% because he was saying, "the buck stops here."
And in that same way you John F. Kennedy in the Bay of Pigs — he took responsibility. People knew he was taking responsibility for the Cuban Missile Crisis. The classic example of Dwight Eisenhower, when he was General Eisenhower, writing a letter of resignation in case D-Day went wrong saying that he was going to take responsibility for it. So there was this sense that you had leaders who grew out of this culture of saying, "I'm responsible for results."
What makes people despondent is not so much when there's something really hard in front of them, it's when they feel like there's powerlessness and people at the top aren't taking responsibility.
SF: So how are you going to change that?
EG: I've set up an exploratory committee for the Governorship of Missouri. A lot of people are saying that we need a new approach. We need some innovative ideas. That's what I'm looking at right now.
SF: What's your hope? What would be your priority if you get there?
EG:  One of the things that we're doing is building a vision for the State for people buy into and to generate a sense of well-founded excitement and hope. I think that you have to have a vision. What I'm doing is visiting farms and businesses and schools and prisons to actually meet people who are solving real problems and putting their hands on things. I think that if you bring a kind of nuts and bolts leadership perspective to this you start to see what it is that needs to be done.
To learn more about Eric Greitens, go to www.ericgreitens.com and follow him on Twitter @EricGreitens.
Join Work and Life next Tuesday at 7 pm on Sirius XM Channel 111.  Visit Work and Life for a full schedule of future guests.