Contributor: Shreya Zaveri
Work and Life is a radio program hosted by Stew Friedman, director of the Wharton Work/Life Integration Project, on Sirius XM's Channel 111, Business Radio Powered by Wharton. Every Tuesday at 7 pm EST, Stew speaks with everyday people and the world's leading experts about creating harmony among work, home, community, and the private self (mind, body, and spirit).
On Work and Life Stew Friedman spoke with Harvard Business School graduate Carol Fishman Cohen. Cohen is CEO and co-founder of iRelaunch, a comprehensive resource for career reentry strategies, and co-author of career reentry strategy book Back on the Career Track.
The following are edited excerpts of their conversation.
Stew Friedman: Carol, you returned to work at Bain Capital after an 11-year maternity leave. What were the hardest things about getting back into your career?
Carol Fishman Cohen:
The hard parts fell into three categories. First, I skipped an essential step while I was away. I didn't think through what I wanted to do, and whether my interests and skills had changed. I thought that because I was in finance, I needed to go back to the same role, and it wasn't until I was well into it that I realized it wasn't what I wanted to do anymore. I could have avoided that with a career assessment pre re-entry.
Second, it was hard to build up confidence again and think of myself in terms of my working identity as opposed to the diminished sense of self that happened over time the longer I was on my career break. The longer that you're on career break, the more you separate yourself from your career identity. To feel good about yourself as a professional is a process. It involves updating, sometimes academically if you're in a STEM or other technical field, reconnecting with your networks from the past and getting comfortable telling your story.
SF: What are your strategies for coping with that?
CFC: I wrote a book called Back on the Career Track, and one of the career reentry strategies is a career assessment tool called a Job Building Blocks Worksheet — a framework for looking at prior significant work and volunteer experiences, identifying which of those components you love and are best at, and then using them to build a new career path.  Another strategy is to connect with your alma mater and see if they have alumni career services that can help with a career assessment – I know Wharton has a fantastic department!
Two tips for confidence building: when you get back in touch with your networks from the past, it's important to remember that they have a 'frozen-in-time' image of you. Even if you have a diminished sense of self by being away, they don't, so it's sometimes a great confidence booster! LinkedIn is a great gift for re-launchers trying to find past contacts.
SF: What are some best practices in using LinkedIn for past contacts?
CFC: It's low key and an easy way to connect, so they're likely to accept your connection request. You want to tell them that you've been out of the workforce and are looking to re-launch, and are in a structured career assessment process. Make sure it's clear that you are in information gathering mode, and it is not opportunistic – you're not asking for a job. Ask for fifteen or twenty minutes to talk about changes in the field or their own career path. Inevitably, they will bring up more people to talk to.
As I said before, you have to get comfortable telling your story. Have these conversations with your non-judgmental friends and family first and ask for feedback. You will feel and sound better over time, which will build confidence. They're essentially interview rehearsals.
SF: How do you coach people to talk about motherhood? Is it diminished because it's not really relevant to business, or emphasized because of how much they've learned and changed?
CFC: It's important not to make assumptions about your audience. You don't know if the person interviewing you has been a parent who hasn't taken a career break and may not think it's a huge accomplishment at all, or they might even be resentful. You don't want to talk about your 'mom skills' as part of the interview – only the skills that pertain to the jobs you're applying to. When the interviewer inevitably asks about the six year gap in the resume, you want to acknowledge it – don't apologize – and move on to why you're the best person for the job. Draw attention to meaningful volunteer work and freelance work you've done in your time off if it is relevant, and treat it on your resume the same as paid work. Regardless of whether you had experiences during your career break relevant to your career goals, reference anecdotes from your pre-career break work experience that are pertinent to the job opportunity.
To learn more about Carol Fishman Cohen, visit her website www.iRelaunch.com , or follow her on Twitter @iRelaunch .
Join Work and Life next Tuesday at 7 pm on Sirius XM Channel 111.  Visit Work and Life for a full schedule of future guests.
About the author
Shreya Zaveri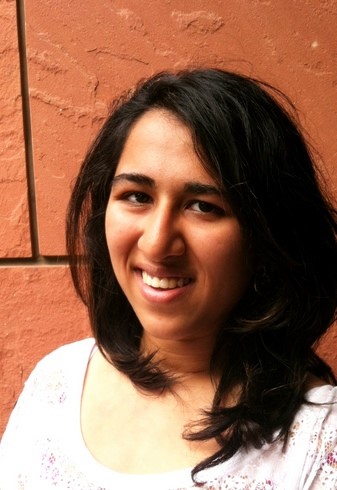 is a junior in the Wharton School studying Management and Marketing and OPIM with an International Relations minor. She also serves as a vice president for the Work-Life Integration Project Student Advisory Board.