Contributor: Morgan Motzel
Work and Life is a radio program hosted by Stew Friedman, director of the Wharton Work/Life Integration Project, on Sirius XM's Channel 111, Business Radio Powered by Wharton. Every Tuesday at 7 pm EST, Stew speaks with everyday people and the world's leading experts about creating harmony among work, home, community, and the private self (mind, body, and spirit).
On Work and Life, Stew Friedman spoke with Jordan Lloyd Bookey, Chief Mom and Co-Founder of Zoobean, a service that helps families discover children's books and apps at home or their local library. Before she decided to make the leap to the entrepreneurial life, Bookey led teams working at the intersection of technology and education at Google. As a speaker, educator, and mom, she is passionate about innovations in education, technology, and startups. Friedman spoke with Bookey about the challenges and insights gleaned from starting a social enterprise with her husband, Felix Lloyd.
The following are edited excerpts of their conversation. Or listen to the full podcast here.
Jordan Bookey with Stew Friedman
Stew Friedman: You call yourself "Chief Mom", and your husband Felix Lloyd is "Chief Dad". Those are interesting titles for business; a lovely way I suppose to integrate the different domains of your life. What do those titles really mean though? What do they signify to the people who work with you—your clients, customers, other stakeholders?
Jordan Lloyd Bookey: When we were deciding what we would call ourselves (because we were co-founders and husband and wife), we initially thought that I would be CEO, COO. However, since we were both doing everything together at the beginning, we decided not to delineate responsibilities in that way, at least to start. The idea was to have something more playful that we used to refer to ourselves. Interestingly, within a few weeks, you wouldn't believe how many friends said to me "I love that so much because it's showing that family is a part of your life and that you put that first—you're really integrating these pieces of your life together, and I love what that says about your company and your mission."
SF: What does it say?
JLB: I think it says this is who I am, and I'm bringing my full self to this job. I am a professional in all work situations, but there are times when I really am Chief Mom, and I have to leave on a Friday because the kids don't have school or my daughter was called home. There are many difficult challenges to being an entrepreneur as well as having a family business, but forgoing your family all of the time is not one of those. You really do get to decide [to prioritize family], and I think we're putting that decision out front and saying this is really what matters first, and this is a core part of our business. That is as much for us as it is for our customers.
SF: Have you gotten any pushback? Like hey, if you're a mom, how are you going to deliver the products on time?
JLB: I think Wharton has helped with that stigma. The way people perceive the Wharton pedigree works to counteract that. What we have heard, though, from many couples who are entrepreneurs together, is that you shouldn't go in and pitch together or try to raise money together. You don't want to both be in the room and remind people that you're married because it will be perceived as a distraction. What if they fight? What if they get divorced? What if anything else happens? A relationship can overcomplicate things, so we try not to remind people about that part of our lives [that we're married].
SF: What's the biggest challenge you find in working with your spouse?
JLB: I'd say the biggest challenge of working together is carving out the space (to use your framework, Stew) for self. Because so much is together—work, family, and community. That is actually the hardest part… besides the actual work we're doing. It's so important, though, to make that space and find time to nurture yourself, and it can be especially difficult [for me] because it feels like every part of our life is intertwined, so I don't really have that space. For many people, your work space is separate from family, but for us, work and family are circles on top of each other.
SF: What have you found that works for you in terms of finding time to restore and rejuvenate—to tap into the things that give you sustenance?
JLB: If you had asked me this a year ago Stew, I would have said "I don't know, and you probably shouldn't have me on this radio show!" [laughs] But we have recently found ways that work for us through implementing what you call experiments.
For example, it's really important to me to do yoga and work out. We both aim for 4-5 days per week where we wake up at ungodly early hours and I am doing work while he goes to the gym and then drops the kids off. At night then, he's helping with the bedtime routine, and I go to the gym or go to yoga. It helps to be able to have those separate spaces. We've also recently started carving time to spend with our unique friends and making sure we have planned date nights, especially ones that aren't necessarily just the two of us but with other people in the community as well. It's good to have other people we are able to connect with because we already do spend so much time together.
We did (and still do) really have to force those things though, otherwise honestly there's no end to the work. We could probably be home every Saturday night just working, doing laundry, and other "exciting" things.
SF: The exciting and wonderful aspects of the entrepreneurial life. Let's stay on this subject of boundaries, which I think is an important issue in family business, especially in the case of a couple-managed business. You can maintain those boundaries by making commitments and being very explicit about the needs that you have both as a couple and a company. What advice would you give listeners about how to make that happen?
JLB: I think one piece involves just being honest with yourself and not trying to accommodate what you think the other person really wants. That can get really muddled. In a romantic partnership, you often think to yourself what do they really want… they say this, but they might really want that…? But in a work relationship, you need to be extremely honest and direct. It's a different dynamic, and you can't take things personally if someone doesn't like something you've done or doesn't agree with it. At the end of the day, it's nothing personal, but still it can be hard to separate those two things from each other. For example, at one point I was working from early in the morning until maybe 2AM every night because there was a limitless amount of work to do. I was thinking that this is probably what Felix wants, given that we're both so dedicated to the business and there's so much we want to do.
SF: It sounds like you were making assumptions about what his real needs and expectations were.
JLB: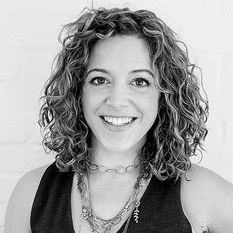 Exactly. And I also wasn't thinking about what my needs and expectations were. One of the most important reasons why I wanted to start this business was to be able to spend more time with my kids and have that flexibility. So Felix and I talked about it, and we realized that it actually is important for me to have those few hours per day with the kids. I get scared thinking about looking back later in life and feeling as though I missed that chance to spend time with them. From there, we discussed how we were going to manage that need, and what it would look like for us. In a family business, it's important to express when you're unhappy about something in your personal space, but then you must also be able separate that out from what is happening workwise.
When it's happening at work, just keep it at work; when it's happening in the personal realm, try to still keep them separate. One domain does not always need to impact the other. It's a hard balance to achieve, but it's critical for us to attain what we want both for our family and for our business.
To learn more about Jordan Lloyd Bookey and her work, visit Zoobean and Beanstack and follow her on Twitter @zoobeanforkids.
Join Work and Life next Tuesday at 7 pm on Sirius XM Channel 111.  Visit Work and Life for a full schedule of future guests.
About the Author
Morgan Motzel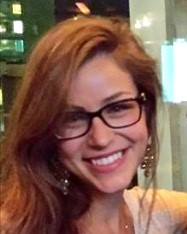 is an undergraduate senior in the Huntsman Program in International Studies and Business at Penn focusing on Management and Latin America.