By Leah Davidson
According to a 2013 Gallup survey, in the corporate world, there are twice as many unhappy employees as happy employees. An Accenture report traced dissatisfaction to a lack of recognition (43%), inability to act on employees' entrepreneurial desire (35%), a lack of empowerment (31%), and a loss of trust with managers (31%).
"Is it possible to create an environment of empowerment in a more traditional industry like consulting?" This is one of the questions I asked myself as I started my internship at Vynamic, a boutique healthcare industry management consulting firm in Philadelphia founded by former Accenture executive Dan Calista in 2002.
Redefining the Consulting Model
When I first met with Dan in March, he described Vynamic's company purpose as a belief in a better way to do management consulting. Vynamic has a unique staffing model, each consultant is in control of where they work and what they do, enabling consultants to select projects based on their career interests and skillset. Staying true to its commitment to a healthy culture, Vynamic promotes physical, mental, and emotional well-being at every level of the organization.
The company's distinct qualities come across during an initial visit to the office, where every room is painted a unique team member's "I Am" color to represent diversity and inspire a thriving creativity (my favorite was an office colored and named "Livestrong Yellow"); treadmills, sit-to-stand desks, balance balls, and elliptical bike chairs round out the seating options; and a Balance Bar offers an array of nutritious fruit and snacks. It is clear that, as Stew Friedman advocates in his Total Leadership model, Vynamic defines what's most important and aligns actions with those values.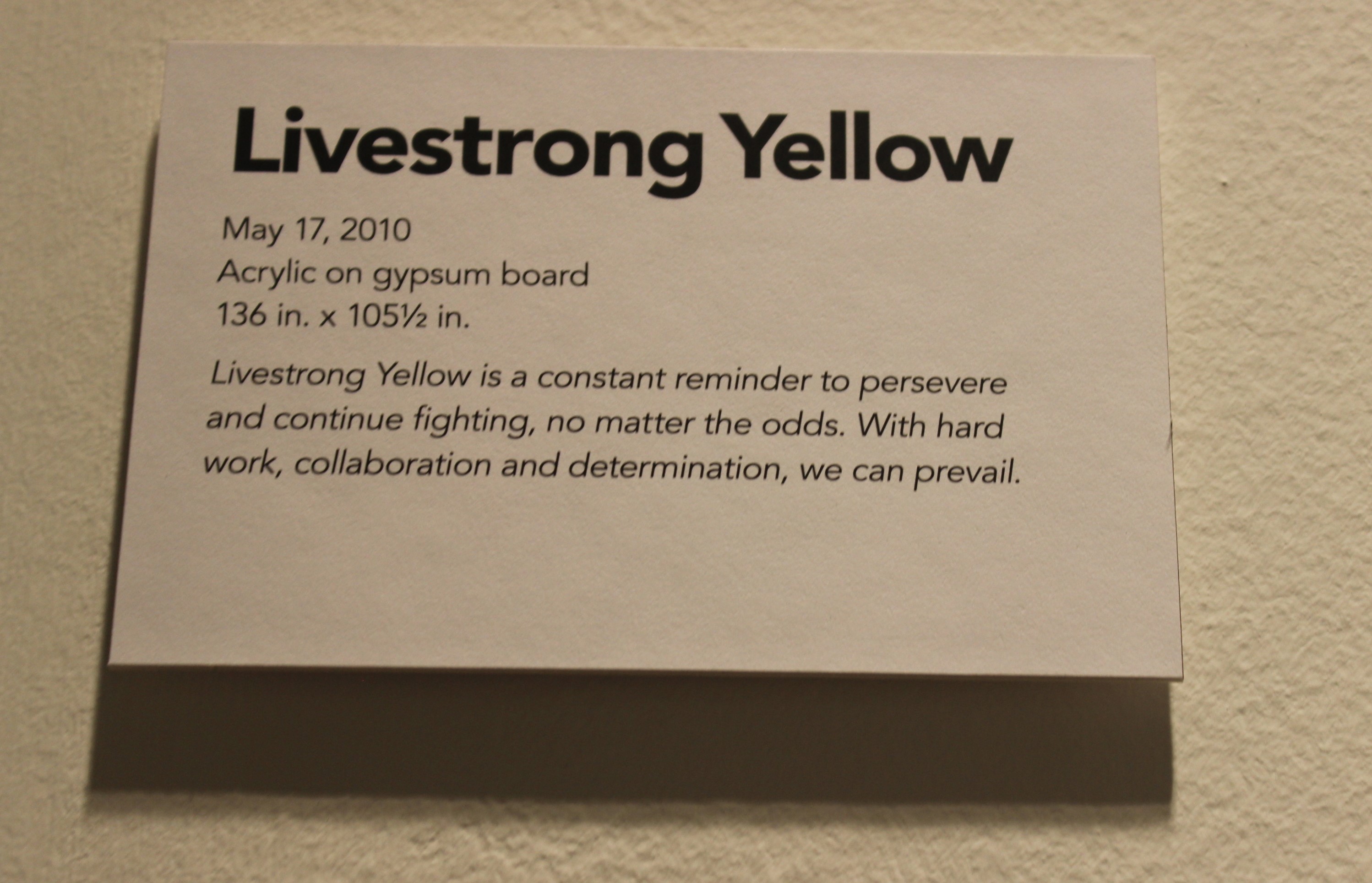 A few of the programs organized internally at Vynamic to promote healthy living include:
Choose Your Own Community Adventure – During the summer, Vynamic team members organize service projects to benefit the local community, such as helping the Penn Vet Center with clean up and stuffing envelopes with Food Bucks, which provide healthy food to low-income families. Some Vynamic employees bring children and spouses along to share in the experience. Vynamic donates $100 to a charity of choice for each team member who volunteers an hour of his or her time, and team members can also vote for two charities to receive a $5000 corporate donation. I spent a Sunday afternoon in the beautiful Franklin Square volunteering at the Big Brothers Big Sisters Annual Picnic, a celebration for 900 children and mentors filled with Star Wars characters, food, crafts, and carousel rides. CYOCA is a perfect example of what Friedman calls four-way wins integrating work, home, community, and the private self. Community service increases work commitment and spiritual uplift and also allows the entire family to partake in company activities.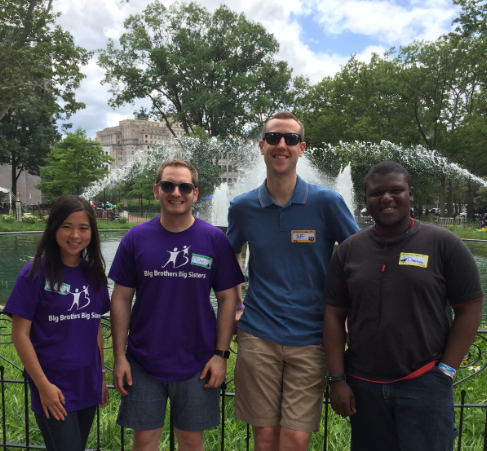 Courtesy of Vynamic
Thrive Live – Every month, Vynamic coordinates social events to promote team connectivity. During my 11-week internship, I participated in a cupcake competition (so delicious!), a Dave and Buster's arcade night, and a cheesesteak testing around Philadelphia with the new Indego bike-share program.
Courtesy of Vynamic
Women at Vynamic Experience (WAVE) – To support women's professional development, Vynamic offers personal coaching as well as quarterly breakfasts on themes such as executive presence, networking, and the art of self-promotion. These offer a forum for women to discuss the unique challenges they face in the workplace and engage men in conversations about leadership.
Be Your Best Self – Vynamic has a dedicated Health and Care Lead. As part of the programming, team members can set quarterly goals toward healthy living and receive $100 per quarter (up to $400 per year). This benefit encourages employees to try out new activities, such as learning a foreign language or trying Pilates for the first time.
zzzMail – The company has a policy to not send emails between 10 pm and 6 am or on weekends to reduce stress and allow people to enjoy more restful sleep and family time.
Healthy Hour – From financial planning sessions to healthy cooking demos, Vynamic holds activities on Fridays in the office to foster continuous education. I met Andrew Stober, a city council candidate, and heard his views on the future of public transportation in Philadelphia, learned how to make delicious Mediterranean orzo salad, and discovered the art of mindfulness during my first yoga session.
Engaging The Entire Person
With a core value of "growing for our people, not at the expense of our people" and "thriving with freedom to apply our unique strengths," Vynamic offers an alternative to the typical corporate hierarchy, structured yet non-hierarchical. New hires are asked to choose a color that embodies their personality, and these are proudly showcased on business cards, the website, and the office wall.
The company uses Yammer as an internal social network to post updates, praise team members, share healthcare industry news, and commemorate company events through photos and videos. They also leverage a document repository, which gives employees access to everything from deliverables from all completed consulting projects to recruiting materials and scores from past happiness surveys (yes, there is a quarterly "Happiness Survey"!). Even as an intern, I appreciated feeling engaged in the company's culture and knowledgeable about the strategic vision.
Too Good to be True?
Before joining Vynamic, I spoke with a Wharton alum about why she chose Vynamic. She explained, "I used to get anxiety about receiving that phone call, saying you have to be on a plane the next morning. And I knew that as I progressed at a larger consulting firm, I would still have to be away from my kids several days per week. This is the first time that I've woken up each morning and felt excited about coming to work." My immediate thought was that Vynamic sounded too perfect.
After a summer at Vynamic, I can tell that employees face the same challenges as anyone would expect in a demanding client-facing role – many also juggle parenting multiple children under the age of five; however, the organizational design doesn't force people to choose between their personal and career aspirations. Instead, it embraces the full person.
Vynamic shows how companies can foster four-way wins to promote effective leadership in all aspects of one's life. Hopefully, more will heed its example.
About the Author
Leah Davidson, Wharton class of 2016, is majoring in Economics with concentrations in Management and Global Innovation and a minor in English.