Contributor: Jacob Adler
Work and Life is a radio program hosted by Stew Friedman, director of the Wharton Work/Life Integration Project, on Sirius XM's Channel 111, Business Radio Powered by Wharton. Every Tuesday at 7 pm EST, Stew speaks with everyday people and the world's leading experts about creating harmony among work, home, community, and the private self (mind, body, and spirit).
Wharton Grad '08 Jason Toff was a Product Manager at YouTube and Product Marketing Manager at Google and is now the General Manager at Vine, a part of Twitter. Jason and his wife just had their first child. Jason took a highly visible paternity leave.  He spoke with Stew Friedman about his experiences, at work and at home, as a new father, and about the Millennial experience in general, at work and the rest of life.
The following are edited excerpts of their conversation.
Stew Friedman: In the run-up to your wife's delivery of your first child, you were pretty public about taking an extended paternity leave and not only because you wanted to, for yourself and your family, but you wanted to set an example. What went into your thinking?
Jason Toff: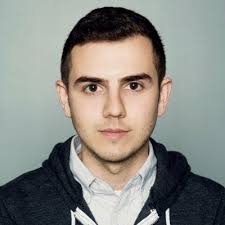 There were two major things that went into my decision to take the extended leave. The first one was just thinking about prioritization across life. A lot of people talk about family being most important, but if that's truly the case then, at least for me, it was clear that I was going to take time off to spend with my son and with my wife during this really important time. This was the only first child we were ever going to have, so I wanted to spend time with them. The other factor is, as you alluded to, what message is this going to send to my team, a team of about 50 people in New York. Many of them have children, many of them are thinking about children, and I could tell them as much as I want about how much they're able to take leave, but really they're going to look at my actions to get a look at what's appropriate and acceptable for them.
SF: What was the message you wanted to convey?
JT: Twitter has a great paternity and maternity policy, 10 weeks for fathers and 20 weeks for mothers, and the message I want to send is: family is valued and your relationship with your significant other and your children is important and is something Twitter and Vine respect and want you to value as well. So the message is: the policy is not just for show, it's totally acceptable and normal.  Luckily for me, I was not the first dad to take leave at Twitter. There were many before me who did the same.  But it was important for me, for my team, to send that message to them.
SF: So that path had been traveled, and probably some lessons learned along the way.   Were those conveyed to you? Did people tell you about tips for how to manage this transition period, being away, and how to prepare and ensure that your team was going to thrive during the time you weren't there?
JT: There had been a new moms group and they recently created a new dads group a few weeks before I took my leave. I met with a number of other dads at Twitter. Some had taken leave at Twitter, others had at other companies. It was interesting.  People had different approaches. Some said, "Once a week, I check in for a few hours."   Others said that they disconnected completely. Some passed along tips about travel. Twitter is headquartered in San Francisco and it's important to travel there occasionally, which is obviously more difficult with a child. We exchanged tips about which flights to take in the late evenings, in the mornings to maximize time with our children.
SF: Before we leave that topic, what specifically are the best practices for travel?
JT: One thing I heard a lot was that children will go to sleep pretty early, and if you take the red eye at night and come back the next day, you can actually see your children two days in a row and not miss too much of them. Basically, people like to take shorter trips more frequently when they have children, and that's what I've done. I still make trips out to San Francisco as frequently as possible but do so briefly.
SF: Are you back from your leave?
JT: That's right. Twitter gives you 10 weeks in total, and you can split those up within the course of a year or so.  I took five weeks immediately once my son was born, and I'll take another five weeks at the end of this year.
SF: So during those five weeks following your son's birth were you 100% disconnected? 90%, 80%?
JT: I did a couple of things: I decided that I would check in once a week on Fridays with a few of my direct reports, 30 minutes.   And then sit in on our weekly all-hands.   And throughout the week I would read emails, occasionally reply to those emails. In hindsight, I probably would have done it a little differently. I'm happy to talk more about that, but I say I was like 70-80% disconnected.
SF: What would you do differently? What did you learn?
JT: What I learned was that being 30% connected was, in many ways, worse than being 0% connected. I would send emails without having full context of what was happening.  It turned out that that it would have been useful for me to stay in the loop on some things, but this, actually, was destructive to some coworkers. Some of my team's feedback afterwards was, and this might be surprising, "I wish you disconnected even more."  In hindsight I can totally appreciate that feedback.
SF: Why would that be surprising? If you're popping in without the full context and offering a slice of the picture, causing all kinds of confusion, I can see that it would be better to not have you involved at all.
JT: That's fair. I think some of the concerns for some of my reports were, "What's going to happen with X, Y, Z while you're gone?"   So the first response might be that if he's available for questions that's better than nothing, but in fact, it was not.
SF:  That five weeks is coming up sometime later this year. What are you going to do differently
JT: My plan was to disconnect; not do the weekly check-ins but really trust my leads. The goal is to be 100% disconnected. Obviously, if there's some catastrophic event I will be available and I want to be available to my team.   But my goal is not to do the weekly check-in, not to check email, but actually disconnect this time.
SF: What was the reaction of the people on your team, and of your peers, men and women?
JT: Pretty uneventful, overall. To be perfectly honest with you, I think at this point there is a standard within tech, certainly within Google and Twitter, that it's perfectly acceptable and normal for men and women to take extended leave after childbirth. That was true across the team, across men and women, older generations and younger generations.
SF: You're signaling, as we talked about at the top of our conversation, to your people, people around you, that this is normal and what we do, and you should do it, too. You reinforce that message, but it sounds like that message really didn't need a lot of reinforcing. Do I have that right?
JT: I think that's right. There were a few dads before me on the Vine team who took some leave. I think I took more than they did. I think maybe people say, "Oh wow, there are 10 weeks. I should only take seven or eight."  I tried to reinforce that this is not just a pretend policy to attract talent but a true policy because Twitter values your relationship not only with your children but your significant others.
SF: There have been some studies that show that men who take leave are stigmatized. They're seen as not fully-committed, quote-on-quote feminine, as they don't compare to those who are traditional model of the ideal worker, 24/7, 365, wholly committed. So you didn't experience any of that and you don't think that's part of the culture of the company you are a part of?
JT: I don't think so. I think if you ran this study with younger generations or tech, you at least would see a different result. I can't say for sure, I can't read the minds of everyone on my team, but the main feedback I heard was not that I wasn't committed but was that I should disconnect even more next time.
SF: That's so interesting, that the cleaner break would have been better, probably for you, too on the home side.
JT: Absolutely. It's difficult when you are trained to carry this device around in your pocket, which buzzes whenever you get an email.   It takes a particular type of un-training in order to actually focus on what matters, your child in front of you.
SF: How did you do that? What kind of un-training did you concoct or what emerged as you had to learn how to ignore that thing?
JT: One of the tactical things I did, which sounds small but was actually pretty effective, was there's a setting on your phone for the mail app that says,  "Don't show that red number badge that says how many new emails you have."  I turned that off for all of my new emails and then every time I looked at my phone, I wouldn't see the number of emails that were mounting. I could check in when I had a free moment but I didn't have a constant urge to make that number go to zero.
SF: Jason, I forgot to ask you at the top. What is Vine and what are you doing there in terms of the next year or so, what's your primary goal with the next phase of Vine's growth?
JT: The short of it is that Vine is a video entertainment network. We have over 200 million people every month watching Vines. Vines exist in our mobile apps.    They exist across the web. You've probably have seen Vines embedded on sites across the Internet. We are trying to build the best entertainment platform.  We see tremendous Vines come onto our platform every day from people who are filing whatever is happening around them, to Vine stars.   There's a growing number of people who have become celebrities within Vine. Our goal for the immediate future, or even long future, is to be the best entertainment platform.
SF: Within the six-second timeframe that Vines now live within?
JT:  We're not religious about any one aspect of Vine; no one at Vine would tell you that they work on a six-second square looping video, for instance. But we believe there's a lot of value in this short format that we invented and we've seen amazing response from our users.
SF: Thank you for that explanation. It's an amazing product and I'd like to now return to what we were just speaking about before that, which is what you learned to do to maintain your physical and psychological presence in the same place, which was at home with your new baby. What else, aside from your shutting off the red button that says you have 975 unread mails.   What else did you do?
JT: Another important thing was just empowering people at work to take over responsibilities that I previously had and being very explicit about those.    And setting up an out-of-office message to direct people to one of those individuals.   Also reminding myself on a daily basis of this great opportunity I had.  I had so much time with my first-born in his first weeks of life, those were the major things.
SF: You reminded yourself, how did you do that? Did you wake up and think, "Ah, I get to spend a day with my son today?"  What exactly did you do to keep your mind focused, because you are, as you said, trained. You have this habitual interest in connecting via your smartphone, or whatever device, to the people at work and beyond. That's a tough habit to unlearn. We've been talking a lot about that on this show. What else did you do to hold that boundary?
JT: Honestly, it was pretty hard for me, being so connected. The way I experienced it typically was I'd find myself looking at my phone, getting an email, starting to stress out about something I didn't have too much context on but enough to be stressed out about.  I'd need to stop myself and talk to myself for a moment and say, "What am I doing here, put this away, prioritize my wife and son." Truthfully, my wife was a big contributor in getting me to stop.
SF: How did she do that?
JT: My wife has a talent to be very frank with me, and was very frank about my being here. I can't say I was perfect at it but that was certainly a help.
SF: You need that. You need the social environment that's going to hold you accountable to what you believe in. What you say is important because these habits are incredibly powerful and the draw is so strong, so I appreciate your candor in that. Having your significant other, your wife, reminding you about what was important, that was really helpful.
JT: Absolutely, enormously helpful.   And honestly just witnessing all that goes into childbirth, leading up to childbirth, and in the weeks after, I had an enormous amount of respect for my wife before,  but after seeing just the physical trauma alone of childbirth, it's such an insane thing to happen to a human body and something that we don't talk that much about or that I hadn't heard much about, I had so much respect for her that the least I could do was give her my attention and help her, especially those first few weeks.
SF:  It's a profound transformation of the human body to carry and deliver a child, that's for sure. So the least you could do was to get off the phone!
JT: Obviously, I have the easy job in that I need to help out, so that was a good reminder to myself.
SF: But you needed that reminder. So I'm wondering if that's something that you can help other people to understand as a result of your experience, some tips for the people around you. Is that a part of the conversation at Vine and Twitter, sharing best practices and dealing with this really important and critical question that you have been so candidly describing here about maintaining that boundary and focus on the baby in front of you?
JT:  Absolutely. There's a group chatroom at Vine, and soon after I returned, we started a dads chatroom and just in one-on-one conversations with people.   We talked about what worked and didn't work. And truthfully, it depends on the person and situation. There are some people who might go insane if they completely disconnected or, depending, in some rare instances, their job function, it actually would be better for them to stay connected in some way.  But I certainly learned the lesson and would pass it on to anyone on my team or anyone – to disconnect as much as possible. There's only one time in my life, in anyone's life, that they will have their first child. Just truly appreciating those moments is … it's hard to compare anything to that.
SF: It's probably too soon to tell, but how do you think becoming a father has affected your thinking about your career?
JT: Funny enough, within a couple weeks of returning, I was actually promoted.   So early signs seem to suggest that it hasn't had a negative effect on my career. Again, I may be lucky to be in the tech industry, where this is normal, but I really don't think it had any negative impact on my career.
SF: I was thinking it would have had a positive effect, so I don't know why you'd assume that I was thinking negative!
JT: If anything, it's given me perspective and helped me understand that sometimes things at work seem like tragedies, life-and-death experiences, and sometimes they are, but for most of us it's not, and having that added perspective has allowed me, I think, to do my job a little bit better.
SF: Can you say how?
JT: Previously I would get very stressed out, which is not good for anyone on my team, about small issues.  I think on the whole I am less likely to do so now with that added perspective.
To learn more about Jason Toff and Vine go to their website https://vine.co/ and follow on Twitter @Vine and @JasonToff.
About the Author
Jacob Adler , W'18,  is a sophomore at Wharton and a contributor at The Daily Pennsylvanian, numberFire, andFake Teams.