Contributor: Liz Stiverson
Work and Life is a weekly radio program hosted by Stew Friedman, director of the Wharton Work/Life Integration Project, on Sirius XM's Channel 111, Business Radio Powered by The Wharton School. Every Tuesday from 7 to 9 PM EST, Stew speaks with everyday people and the world's leading experts about creating harmony among work, home, community and the private self (mind, body and spirit).
On Work and Life, Stew Friedman spoke with Liza Mundy, award-winning journalist and author of The Richer Sex: How the New Majority of Female Breadwinners is Transforming our Culture, about how breadwinning and caregiving roles have become gender-neutral and shared by all Americans, and the barriers to men and women embracing the roles that fit them best.
The following are edited excerpts of their conversation.
Stew Friedman: Tell us about your primary responsibilities at the New America Foundation.
Liza Mundy: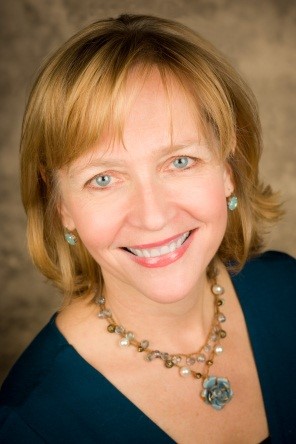 I started at New America after receiving a fellowship from the Foundation to write my last book; it was a real source of intellectual stimulation and support and a wonderful community. Now that I'm taking over as Director of our work and family program, Breadwinning and Caregiving, the aim is to continue to reframe the conversation. I think this is a really interesting moment for these issues – there have been some significant books and articles, and a stream of research in the last several years. The more we can talk about work and family and bring these issues into the public domain, the more we can help people understand that we are all breadwinners and we are all caregivers at some point in our lives. Those two responsibilities are shared by every citizen, and I think it's fair to say that our laws and policies haven't changed to enable people to fulfill both sets of obligations, and the workplace is changing in ways that in some respects make it easier and in some respects make it harder to play both roles.
SF: A central question is, Who are the breadwinners and who are the caregivers?  You're saying we are all breadwinners and caregivers. That's a radical idea, to construe these roles in society as gender neutral. What do you think are the main barriers to people feeling a greater sense of freedom and opportunity to take up the roles that fit best – breadwinner or caregiver, whether man or woman?
LM: I'll begin with one that may not be obvious – family members can be a real barrier. For my book, I interviewed any number of couples where the woman had emerged as the primary breadwinner and the man was taking a secondary role in terms of earnings. In many couples, this was working out extremely well, and allowed both partners to fall into patterns that were comfortable for them as a couple. And yet, they were met with a lot of resistance from in-laws who sent powerful signals to the husband that he is, in the words of one man, a parasite – not fulfilling the household role he should. These were often situations in which the grandparents were very proud of their daughter, but unable to see that one of the reasons she is able to be so successful and productive is her supportive partner. After my book came out, I found myself in many conversations with people who were parents of young adult children who were really troubled if, for example, their son made a career concession like moving to another job in another city for the sake of his girlfriend. It's natural for parents who raised their children – male and female – to be super-performers to have a hard time when one of those children decides to be the lower-key member of a couple. And stigma doesn't necessarily come only from in-laws.
It wasn't that long ago that marriage was the only available avenue for women to feel like they had been successful; one way for a woman to telegraph her success was to say what her husband did. I interviewed a really successful young woman, an engineer at Georgia Tech, whose salary one year into the workforce exceeded that of her father, who was a construction worker, and who also made considerably more money than her boyfriend. Her boyfriend had taken the only job he could find that would allow him to be near her, as the manager of a fast food franchise. She told me that when she tells people what her boyfriend does, she doesn't know quite how to say it. She kept telling me she wasn't embarrassed, but she said she wasn't embarrassed so many times that it began to signal that she actually was a little embarrassed by his job.
Women can be offenders in this regard and can perpetuate barriers. I also spoke with a gay man who worked as general counsel in a company and was a father who told me that when he adopted his son and took paternity leave, the women in his office threw him a baby shower and celebrated his leave, but a couple of days into his paternity leave, were calling him and expecting his help. They did not respect the boundary of his paternity leave the way they might have respected a woman's maternity leave.
SF: What else did you discover in writing your book that you think listeners should know about?
LM: I try to make the argument – not everyone buys it – that young women today have a new opportunity to be the lead partner in their relationships – to be the primary earner, the person who moves to take a new job. I think there's a willingness on the part of some young men to move for the sake of their girlfriend's career, or to put their wife through law school with the understanding that she'll be the lead earner going forward. Those are things women have traditionally done for men, and the fact that we are in a time when some men will put their female partners' careers first is something women should be happy about. I asked a number of young women, "Would you consider marrying or partnering with someone who didn't go to college or doesn't have the same level of education you do?" And they were generally very resistant to that idea. They would often say, "I've got to marry a guy who's on my level," by which they seemed to mean equally driven and ambitious. That can work, but many women who marry someone they meet in law school or especially business school find that his career ends up taking precedence. In an ideal world, no one would have to work too hard, and we would all share responsibilities, but there is a new opportunity for women willing to seize it to enter into relationships where they will be supported and their career will come first.
Liza Mundy's most recent book, The Richer Sex: How the New Majority of Female Breadwinners is Transforming our Culture, was named one of the top fiction books of 2012 by the Washington Post and a noteworthy book by the New York Times Book Review. She is also the author of Michelle, a biography of First Lady Michelle Obama, which was a New York Times bestseller. Liza Mundy writes and podcasts regularly for New America and other publications; visit New America for a list of her most recent work, and follow her on Twitter @lizamundy.
Join Work and Life next Tuesday, July 15 at 7 pm on Sirius XM Channel 111 for conversations with Ellen Bravo, Director of Family Values @ Work, and Dave Lissy, CEO of BrightHorizons Family Solutions. Visit Work and Life for a full schedule of future guests.
About the Author
Liz Stiverson

received her MBA from The Wharton School in 2014.