Sarah H. Kagan is the Lucy Walker Honorary Term Professor of Gerontological Nursing at Penn, Gerontological Clinical Nurse Specialist in the Living Well Program at the Joan Karnell Cancer Center – Pennsylvania Hospital. She's Editor in Chief of the International Journal of Older People Nursing.   She is the recipient of a John D. and Catherine T. MacArthur Fellowship.  She spoke with Stew Friedman on his Wharton Sirius XM radio show Work and Life about aging, work and retirement.
The following are edited excerpts of their conversation.
Sarah Kagan: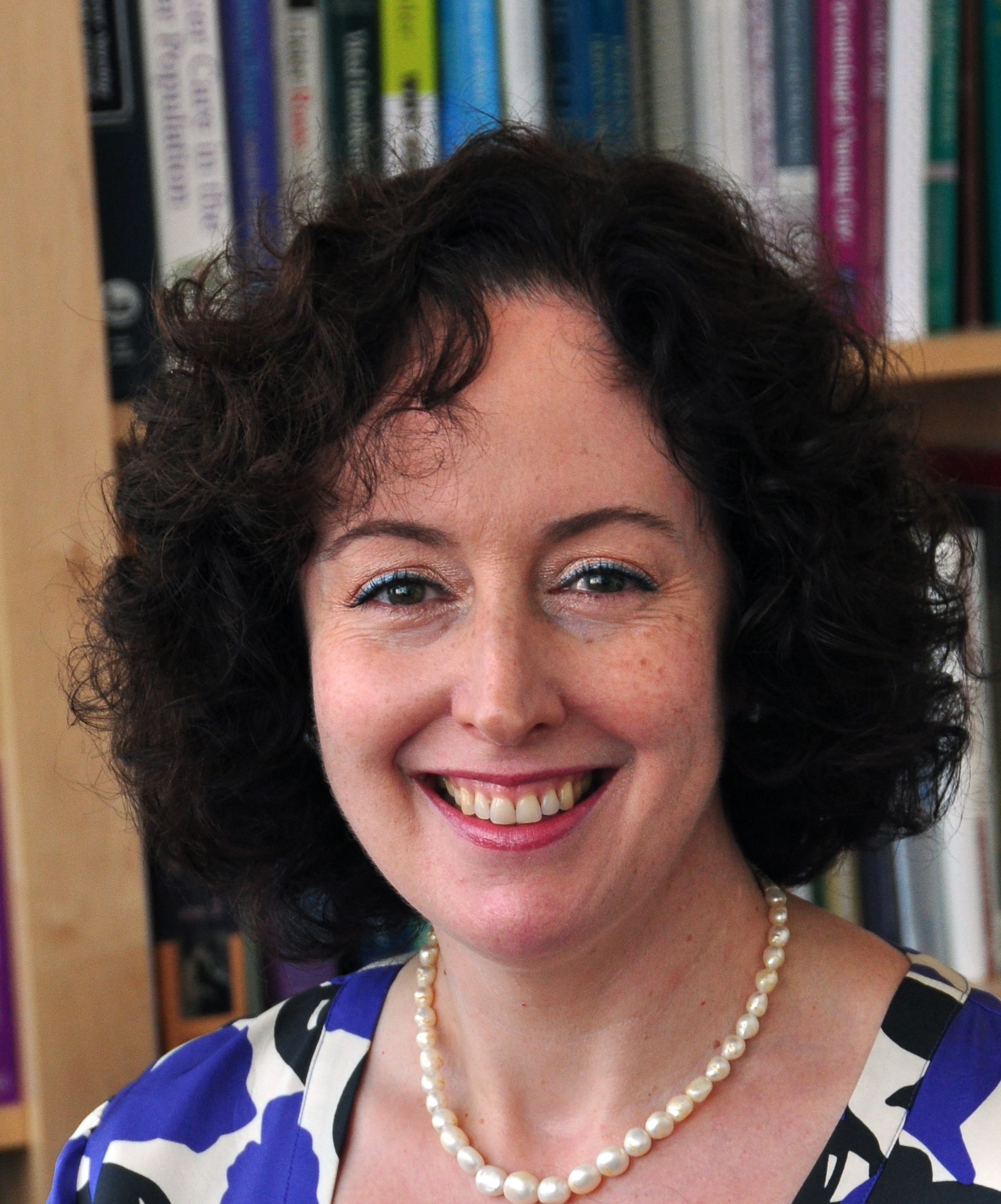 I almost could not hold myself back when you asked listeners, "Are you aging?" One of things I always like to start with is we've got to remember that aging isn't an us/them thing, we're all aging – biologically, psychologically, and socially – from the time we're born. We call it development when we're babies, but that's an aging process.
Stewart Friedman: Sarah, are you saying there's a bias about aging?
SK: If you're talking about development across our lives, where we call it development when we're young but aging when we reach some mythical point, that mythical point is a big topic for debate. Or, if we're talking about how our careers will proceed, recognizing retirement is just a horrible idea for our health and wellbeing, and not so great for workforces because if we push older workers out, we tend to deplete the workforce of wisdom and experience.
SF: Why is retirement a horrible idea?
SK: When I talk about retirement, I talk about that mid-20th-century notion that "I've had my working life, I'm going to kick back and relax." The minute you kick back and relax, you generally lose purpose and motivation and a lot of health problems actually start cropping up.  People think, "I'm so glad I retired," but, in fact, it's probably related to the stress of not working.  And then you have the issues of not having meaning, not having purpose, and not finding that balance and harmony.
SF: If work provides meaning and a sense of purpose and structure to one's life, then it's unwise to give it up as you get older even though you may have less energy and less stamina?
SK: I think there's a bias in the idea that you lose energy and you lose stamina. Typically, what we're finding is there are lots of studies pointing not to loss of stamina, loss of energy, loss of endurance, but rather that we're not maintaining physical and mental health and wellbeing as we get into our seventh, eighth, and ninth decades of life. If we return to fitness, we find energy resurgence.  We find that stamina can be built over time.  I say to people, don't think about a single career anymore. If your life expectancy at age 65 is another 20 years, do you really want to say 'well, what lies ahead of me for these next two decades?' That's a lot of time, I'd suggest 'where do I want to go next, what's my next career, the next phase of my working life?'
SF: Do you think it's a bad idea for companies to have retirement policies that require people to depart at a certain age?
SK: Being a nurse and not a businessperson, I'll say yes. I really don't think that makes a lot of sense if you think about mandatory retirement ages as opposed to different career options.  Someone with a particular set of experience or a specialized expertise can go on and do something that was different from what they've been doing for the past 40 years. It gives the company opportunities with a workforce that I think is much more robust.
SF: More robust than generally given credit for, is that what you mean?
SK: Absolutely, because if you think about our ageist assumptions about stamina and energy in later life, what we tend to think is that older workers are not terribly productive, but there's a whole lot of science that says exactly the opposite.
SF: You're saying as people age they become more productive?
SK: They become more productive or differentially productive. Depending on which industry you're talking about and I'm not an expert on retirement, I tend to say to look at this science that suggests folks are contributing differently as they grow in their careers as they age.
SF: Sarah, you write a column called The Myths of Aging. What are the biggest myths?
SK: You've hit on one of them, which is it's basically a process of physical decline. You're going to lose strength, you're going to lose energy, you're going to lose endurance, but we have perhaps an even more pervasive myth that your mind will go, that you'll become a dotty old person. How often had you had colleagues or acquaintances talk about a senior moment when they forget something? That longer processing time that many of us notice as we're getting older is more akin to your computer's memory being really full than it is about the health of your brain. It's essentially that the older you are, the greater your fund of knowledge and the more time it takes to sort through the possible correct answers for what the question is, than it is a problem of brain function.
SF: And processing capacity, it doesn't slow down with age like muscles and neurological connections in your brain?
SK: You can't say that globally, mental function declines with age. There are certain changes that we notice. Slowed processing time is one of them, but it's probably related to something that's much more positive. The older you get, the more you know. You know too much, it's going to take time to think through things. That's not a deficit.
SF: No, especially when you have more wisdom and reason to consider all the different perspectives on an issue. When I think of a senior moment, I think of forgetfulness.
SK: Forgetfulness is typically more an issue of overload and multitasking. You know better than I the science that says multitasking doesn't work well. It slows you down, it's poor for production, and it degrades your sense of feeling good about yourself. There are lots of reasons not to multitask, chief among them it will be easier to remember where you put your car keys fi you're not multitasking when you put them down at the end of the day.
SF: Of course, one thing at a time. We talk about that on this show, the myth of multitasking and how the brain really does only one thing at once and how costly it is to shift from one thing to another. Aren't those costs greater for people who are older? I find that my short-term memory is not as sharp at age 63. I have a thought of something I want to do, like here's a person I want to call. I go ahead and finish washing the dishes. And then when I finish washing the dishes, I know that there was something important I wanted to do before I started washing the dishes, but because I didn't record it on my list, I don't remember what it was!
SK: I do hear that from a lot of folks. Without getting into specifics of the neuroscience, that's probably pretty normal. It is to some extent an age-related change and for any neuroscientists out there who study aging, forgive me because I'm treading into territory that's not my specific expertise. One of the things that we don't have definitive science about is comparing your 30-year-old self and what you were doing, the responsibilities you had, all the things that were going on in your life with where the 63-year-old Stew is, and how the competing demands on your brain's energy are taxing you in that particular moment. While we're more likely to say what was that I wanted to do next, more often as we age, that doesn't seem to be pathological. There are specific indicators that you should consider when you do question if you have a brain problem, and those are easily located. My favorite resource for determining if you should check it out is the Alzheimer's Association. I think their website is really fabulous and they have great resources, both for people who have questions about if one's aging brain is healthy and for people who are dealing with dementia, and many families are. Many sandwiched daughters and sons are dealing with just that. It helps to answer those questions. If you're worried about that, they have some great resources. I will also say on the flip side of that, try not to listen to the ad-hoc anecdotes. Those kinds of personal experiences, as well meaning as they are, tend to do something that I think distracts from our health and well-being as we age and that is they add to the list of things that we get stressed about. If you have a worry list about what to get stressed about as you get older, one of the first things I'd say to you is stress is probably not good as you're aging and that includes digital stress, which is why I really love the idea of digital detox. Don't sleep with the phone, folks. Turn the TV and the music off. Take the earbuds out and just be quiet. No matter what age you are, it's really good.
SF: What are some more prevailing myths that are pernicious and destructive?
SK: This is particularly true for people who are health-conscious: if I don't eat exactly right and exercise exactly this way, I will probably age really badly. Moderation, harmony, and balance are good in work and life. They're even better in exercise and nutrition. Keeping your body in motion, eating a healthy diet that is not extreme and that you enjoy is a terrific idea. Food should be something that is really good. If you've ever had a loved one in the hospital or a nursing home and they've been given a nutritional supplement to drink and said blegh, folks will take the supplement and the taste is not there. People are supposed to enjoy food and not see it as work and medicine.
SF: One of the myths is that you need to be upgrading your diet. Reducing stress is a much more important goal.
SK: Taking stressors out of your life is so important. And that connects with a myth that as you get older you become socially isolated and feel lonelier and lonelier. What we know is that as we age, rewarding social connections make a huge difference, and that's one of the reasons work is so important in later life.
SF: To stay connected to other people through the connections we have at work. What is the correct way to talk about people who are older? Is it senior citizens, elders, wise people? What do you say?
SK: My favorite one is people. PBS Next Avenue had a poll on this, and I had not checked their results about what was the favorite term. Depending on which audience I'm with, I'll say elder or older person.  I'm talking about people 75 or older, and some prefer seniors. I'll commonly ask which term the person likes. I don't know how it's going to look in 30 years. I think that while we speak about children and adolescents and now young or emerging adults, we do that with a particular eye toward capacity and encouragement. You're going to grow into this. I'd like to think that we could have the same kind of notion that you'll grow into the next stage of your later life in a positive way.
SF: Expansively rather than in a declining way. How do we do that? As a child of aging parents, how do I do that? As a boss in an organization where I have older people working for me, what are the kinds of things to make sure I say so I can be speaking expansively rather than decliningly about people growing older?
SK: Let's start personally, because I think one of the best ways to connect with our own invisible ageism is to recognize when and where we do it. My mom's 83 and I'm 30 years younger than she is. I'm pleased to say that she survived cancer, a stroke, and two hip replacements. She lives by herself as a widow of several years in rural Michigan with two dogs. She volunteers three days a week, drives herself, everything's honky dory, and by that I mean my mom's living a life that she loves. Part of what I've had to remember is there are times when people say to me, "How can you bear to live hundreds of miles away from your mom?" My mother would be the first to say, "I'd rather be dead than live with you, you're such a bossy nurse." My mother, when she had her first hip replacement, fired me as her nurse. She said, "It's alright dear, you have a lot of work to do in Pennsylvania."
SF: It sounds as though your mom is doing well. What can others, individuals do?
SK: This idea that people are having to create their own paths through a maze of health and social care isn't really working well for anyone. For anyone who's interested in advocacy, business, and health policy in particular, we've really got to see shifts in how we're thinking about things. We're a society that separates healthcare and social care. For example, if mom needs a homemaker a few hours a week, you've got to pay for that privately unless you're very impoverished. That's a tough situation to be in because many of us actually need some help at home. We also are seeing increasing concerns about how far should I go and how far should I plan for the kind of care I need if I'm truly very ill toward the end of my life. People have a lot of anxiety and don't feel comfortable in many cases speaking with their physicians and nurse practitioners about what's possible and what they want.
SF: These are questions that you need to bring to your representatives so they can produce the kind of social policy that's going to provide the support that people need. We've got Monroe calling from Washington, D.C. Monroe, welcome to the show. How can we help you?
Monroe: I have a suggestion for how to refer to older people. In IT, when you're dealing with an older system, we call those legacies. We could call them legacy people, legacy employees.
SF: We're nodding are heads here, that's interesting. But legacy systems have already outlived their usefulness, correct?
Monroe: One of the things I wanted to tie into what she was saying about looking into all the options, it is hard. I'm 40 years old and I'm at that age where there are people whose parents are starting to pass. Between 40 and 50 years old, many parents are 70 or 80. You're viewing this and for those who try to be there for their mom or dad, sometimes as they get older they start to revert and become children themselves. We're talking about maybe looking at a care home as an option or in-home care, which is a big business nowadays, that's expensive. There are so many ways this conversation could go. With all the ways the conversation could go, I'd love to know the family unit in the USA and how if there was a stronger family unit, how all of these different nuances and complications would come down to nothingness?
SF: It's different around the world. Monroe, let me jump in here and ask Professor Kagan to see if she could respond to how the family unit has evolved in America and what problems that's creating and how there is opportunity to change to strengthen the family unit across generations.
SK: The question is one that I hear very often, and I hear it in a lot of different places. I teach for the University of Pennsylvania in Hong Kong every year.  We have a lot of national caregiving data that shows that most families actually do care for their own. When we're thinking about people in nursing homes, for the most part people are living in nursing homes or in other institutions in later life primarily because they've outlived everybody else. Occasionally, it's because they didn't have a strong family or social network. Recognize that only about three or four percent of our older American population, that is people over 65, are living in an institution at any given time. That number shifts a lot because folks will go into a skilled nursing facility after surgery for example, but it's important to recognize that most families are actually doing most of the care for older people.  We're seeing big trends in older people actually caring for other family members. We have reached a peak in the number of grandparents who are actually providing primary care to children in their families.
SF: More and more grandparents are being called upon because with dual-earner families, where you have both mom and dad working, who's going to care for the kids? Without sufficient childcare being provided by either the private sector or the public sector, who's there? Grandma and grandpa. How's that playing out?
SK: It's playing out in lots of ways that are related to overall level of family income, because a number of older people, folks in the silent and mature generations, lost a lot of retirement income in the economic downturn. The mature generation are those who fought in World War II or are of that age. The silent generation or the greatest generation were just after them, the folks who were children and remember World War II and the Depression pretty vividly but were not old enough to fight. They probably were in the Korean War. Those are generations of people who got hit hard by the economic downturn in 2007-2008. They've often had to return to work, not out of choice but because they've had to financially. Now they have these competing demands. That can take a toll on their health as they're trying to take care of the grandkids and then all of the sudden I've got to keep working at least part-time.  Then when am I going to find time to take care of myself? We see that with sandwiched daughters as well, who will make choices to care for others rather than caring for themselves first.
SF: Of course, you can't care for other people if you're not healthy yourself. Put that mask on in the airplane before helping the people who need air around you. What advice do you have for families where the grandparents are primary caregivers?
SK: I like to encourage people to think creatively. Most of these families are relying on that economic foundation to ensure that everybody is taken care of, but getting together for a family conclave or a family meeting is often a good strategy to check in. Don't make it a let's not talk to each other in a big way until there's a crisis, but let's try to do some proactive planning. That means don't imagine that you can have a one-and-done conversation when things get tough. Keep talking to each other, keep the lines of communication open. Say the stuff that's difficult like, "Thanks, mom. I couldn't work without you taking care of the kids, but I want to know is there something I can do for you?" Those kinds of simple statements can be very helpful.
SF: If you have a question about how to enlist your parents as sources of childcare and sustain them in that role — if you're a single parent or a parent in a family where both parents are working and you want your parents to be a part of your own children's lives — what can you do to make sure that the cross-generational source of support from your parents to your kids works? That's an increasingly important aspect of success in our business world as more and more couples are both working parents.
SK: I'll tie it back to being heavily-scheduled or over-scheduled and relying on lots of technology. Texting to organize things, particularly if you have a parent who, as a caregiver for your kids, is cool with texting, those are terrific opportunities. But one of the things to think about is that having your parents and your kids spend time together is an unmissable opportunity. Maybe the ballet lessons go, or the second baseball team or the traveling basketball team are things you say no to for a time because your kids are going to have an experience with your parents that they're going to remember for the rest of their lives.
SF: That's great advice. What else should people know as they're trying to work through this, because I have heard, at least very recently, of one family where the grandmother and grandfather aren't doing a good enough job with the child? What do you do in that situation? You want to sustain that relationship, but you don't want it to go sour?
SK: So grandma and grandpa are finding that their schedules are too busy.
SF: It's not as much that they're unavailable, it's more that the grandparents are not managing the child's behavior in the way that the parents would want.
SK: There are a number of varying situational pieces there. What are the finances? What are the options for after-school care and other stuff? How do you sit down with your parents and say look, my daughter just loves spending time with her grandparents. She's more your granddaughter than she is my daughter sometimes and I'm getting comfortable with that because I know that spending time with you is very important to who she is as a person. But, I also recognize that you have lives that are really important to you, so what do you think we can do here? I think that we forget that intergenerational communication is like any other conversation and negotiation. If you're asking your parents to do something for you at the age of 45, you can't go with the ageist assumption come on, you retired five years ago, what could be so important? Your parents and you have always been juggling your own needs as individuals. Aging doesn't change that.
SF: I want to shift gears a bit here. Back to the workplace, what can companies do to create the kind of culture of respect for not just people who are growing older, but for those who care for them?
SK: I think that's a critical question for us today because too often business has been, as the product of larger society, okay with implicit or even explicit ageism, stuff that says younger is better. I've spoken with people in different industries about what ageism is and how and when it happens in their industry and I've heard lots of different permutations of specific ages, particular tasks, and technologic currency. My first step is to unpack, to reflect, and then to say if I take an explicitly purposeful, positive approach like that expansive approach you mentioned earlier, what do I actually see. If I force myself to turn around from the assumption that aging means decline and incapacity and say what is it that the oldest people I know give, do, share, just list them and put it down, I think what you'll find is you'll discover things that weren't readily apparent.
SF: What type of things will typically emerge from a conversation like that?
SK: Typically, I hear things like you're right, because I have a friend in her nineties who's taught me to be much more patient and in being more patient I've seen options in a work task that I hadn't seen before. Sometimes I hear the older members of our team really set a tone for civility and inclusiveness. I find that many millennials have friends in the mature and silent generations. I hear, increasingly from my students at Penn Nursing, that they've grown up with people who are in their tenth and eleventh decades of life, so they see that as normal.
SF: That's interesting. So how does that shape the attitudes of young people towards older people, who are going to be more common in the workplace? There was a piece in the Wall Street Journal which was about how older women are reshaping the US job market. In 1992, one in 12 women worked past the age of 65. That number is now one in seven. With millennials being more accustomed to relating to people who are older, how do you see these demographic shifts playing out?
SK: What I hear from many millennials is they're just people. I grew up with my grandmother, I don't think that age is a really big issue. I think that millennials are probably downplaying categories and are very interested in relationships. In fact, I'm working with my two Nursing Benjamin Franklin Scholars seniors (elite students at the University of Pennsylvania) and they're doing a great job looking at intergenerational values in nursing and healthcare, surveying all of our students. What they have been talking with me about is that their generation is commonly misjudged as not being terribly serious, perhaps being flighty or going from job to job, but what they've emphasized to me is that they're looking for sustaining and valued relationships in workplaces. That's something that fits really well with an aging demographic.
SF: What can companies do to make those connections more active, alive, and mutually enriching?
SK: Think about the idea that in general, we don't put age in our diversity plan. I think that age and generation should be in our diversity plan.
SF: It is for some companies, diversity and inclusion includes intergenerational.
SK: I look explicitly at partnering youngest generations with oldest generations seeing value. Typically, I stay away from these streams but I would like to see us put millennials together with matures and silents much more often because they're going to offer innovation that the midrange doesn't really see.
SF: Well there's an idea for you if you are in some way influential in your organization and thinking of ways to create connections among people in your organization that aren't obvious, linking the young and the old in ways that are mutually beneficial is something to consider. Professor Kagan suggests you'll see benefits such as a more inclusive environment and more innovation. Sarah, what do you want to leave our listeners with in terms of the most important message?
SK: I'd like to encourage people to embrace aging, to stop thinking about aging as an us/them thing. The joke is that old is 10 years older than I am right now. We all hope to live a long, productive, and happy life, but in order to do that what we should consider is we'll have to confront the internal ageism we have, that self-stereotyping that is probably an unaddressed fear of our future self. Love your future self, if that's not too corny, and say how am I going to get to know you a little better. That will help you plan, that will help you be. Meditate, be peaceful, and avoid the crisis approach to oh my god, I'm old. What am I going to do now? I don't know what to do —  whether it's with my old eyes, my aging brain, or my tired body. Try to think about liking your older self and who you would like your older self to be.
SF: That is a wonderful piece of wisdom that I will certainly take to heart because it's not the way I usually think. I could see how that bias is one that's probably pretty common. People fear death as it gets closer.
SK: Yeah, and I think they fear that period that they imagine to be just before death, but if we spend just a little time then we might not be as fearful and we might be able to imagine what it is we do and don't want.
To hear more from Professor Sarah Kagan and aging follow her on Twitter @SarahHKagan.
Work and Life is a radio program hosted by Stew Friedman, director of the Wharton Work/Life Integration Project, on Sirius XM's Channel 111, Business Radio Powered by Wharton. Every Tuesday at 7 pm EST, Stew speaks with everyday people and the world's leading experts about creating harmony among work, home, community, and the private self (mind, body, and spirit).