Contributor: Andrea Yeh
Work and Life is a radio program hosted by Stew Friedman, director of the Wharton Work/Life Integration Project, on Sirius XM's Channel 111, Business Radio Powered by Wharton. Every Tuesday at 7 pm EST, Stew speaks with everyday people and the world's leading experts about creating harmony among work, home, community, and the private self (mind, body, and spirit).
On Work and Life, Stew Friedman spoke with Cathy and Jeremy Schlosberg, work/life pioneers of the "role-reversal" family.  Jeremy was a stay-at-home dad and a freelance writer and editor.  Meanwhile, Cathy was the family's primary breadwinner and a high-level executive.  She is the Vice President of Marketing and Channel Growth in Education at Aramark.  Together, Jeremy and Cathy have three children, ages 20, 24, and 27.
The following are edited excerpts of their conversation.
Stew Friedman: We've had guests talk about changes in the roles of men and women in society, including the rise of stay-at-home dads and the trend toward many more women serving as the primary breadwinners in their families.  You two, however, started as pioneers in this movement more than 20 years ago in the mid-'90s.  How did this start for you?  Was it always your plan to work out your family relationships like this, or did it happen by accident?  Jeremy, could you give us the history?
Jeremy Schlosberg: I think it falls somewhere in between those two poles.   I don't think it was completely an accident, but I also don't think we sat down and had a big written plan.  I think it just naturally evolved.  I was a freelance writer, so I was working from the home anyway.  Cathy already had a trajectory of having a corporate job, and I vaguely remember that we said at one point that it seems like it would make sense if I stayed home and watched the kids or the new baby.
Cathy Schlosberg: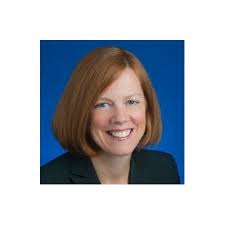 That's right.  Ever since I got out of college in 1980, I have been working in a corporate setting pretty much all the way through.  In 1987 when our first son was born, we both determined that Jeremy was temperamentally suited to work from the house, and I was temperamentally suited to be in a corporation, so we evolved into it.  We had some daycare help, but it was only four hours per day for four days a week at the time when our oldest was three months old, and I had gone back to work.
SF: So Dan's arrival meant you had support in terms of childcare?
JS:  Yes, we figured out a minimal amount of time that I could feel like I was able to get my writing done uninterrupted.  The joke was that I would work two 9-to-1 shifts: 9 a.m. to 1 p.m. when he was in daycare and 9 p.m. to 1 a.m. when everyone was asleep.  I could get 8 hours that way, and it kind of worked.  I think I was also temperamentally suited to the role.   I was naturally nurturing and felt comfortable in that role emotionally.  It was awkward logistically at the time because in 1987 you didn't see dads pushing strollers around the neighborhood or carrying kids on their backs, so it took a while to get over the feeling that I was only doing parenting. I felt self-conscious about it at the beginning.
CS: When your kids are young, you want to be together with other families with kids of the same age, so when Jeremy would be around during the week, he would pretty much be doing playdates with other kids along with their mothers.
JS: One of the things that gave me a foothold was that in our original neighborhood where our first son was born, there were oftentimes other dads in the playgroup.  I think that one week in particular, four out of five parent caregivers were dads.  There were some people living a little bit of the alternative lifestyle along with us.  That wasn't common at all at the time, and, most of the time, people would think that I was babysitting when I was with a small child.  But in that playgroup, everyone was warm and welcoming, and it felt more like family.  It felt like a grounding place where I could feel less unusual.
SF: On this unusual day where there were four out of five fathers there, did you guys talk about what it was like?  Do you recall that day?
JS: There was often one other father because there were a few freelancers in the mix and others running their own businesses.  We probably commented on how there were four dads there, but I don't think we got into a big session about what it was like.
SF: There was a time when you must have had to decide that it was okay and that you were going to be doing this.  What was the conversation like that led to your family resolving that this was a good way for you to be?
CS: Somewhere along the way we realized that this was just what we were going to do.  I was the primary breadwinner, and, as a result of that, we were both able to enjoy the careers that we wanted—Jeremy as a writer, and me in a professional setting.  We were getting some care and feeding from our careers while at the same time being able to do that juggling act that we all know is challenging in a dual-career household, regardless of what the situation is—balancing those quadrants of your life, which are work, your children, your marriage, and yourself.   After figuring all of that out, we just evolved into a place where it seemed like this was working okay.  We also had a good division of other labor in the household.  Jeremy always cooked.  I always did the laundry and most of the finances, except the checkbook.  It seemed to evolve into a place where—without a lot of conversation, without a lot of debate, and without a lot of argument—we both felt like we were doing okay.
JS:  Yeah, it never was really much of an issue.  It just seemed to be working.
CS: Prior to coming on today, we did end up asking our three children what their take on this was.
SF: So tell us; what did they say?
JS: They all pretty much had the same view.  It didn't strike them as that unusual because by the time they got to a certain age, there wasn't really a traditional model.  They didn't feel like there was a "normal" that they were diverging from because everyone has something different going on in their house.  They realized that it was different, but it was really a non-issue for them.
SF: But you experienced something very different in the world outside, right?
JS: My biggest problems were in the earliest days when the kids were little.  By the time everyone was in elementary school and getting into middle school, I was pretty adapted.  There would always be situations where I was the only dad, but it stopped being an issue for me.
SF: But your kids didn't experience that?  That's what is so discordant here.  They didn't feel that it was strange, yet you were feeling it, and Cathy, you probably were too.
CS: Right.  There were times when I would say to Jeremy, "Wow, wouldn't it have been cool to have felt like I had the choice to stay at home?"   But it never really was a choice, and in the end it really seemed to work well for us.  I think it felt very natural for our kids because it felt very natural for Jeremy and me.  There were really no points of argument.  One of the things I tend to have a lot of strong opinions about was regarding how we raise our kids, but since Jeremy was taking care of the household, I essentially said to myself I was going to cede primary decision-making to him.  Where we had difficulties, we were going to talk about it, but I was not there, so I decided that I was going to let him run his show.
JS: It first started being something that was even being considered when there would be a movie like Mr. Mom.  You would see this ridiculous dad who was so clueless from start to finish—and yet, that had nothing to do with my experience.  It's not really rocket science to do some of this stuff.   You have to be paying attention and be sensitive, but it wasn't like the cliché that Cathy would go to work, and she'd come home to a mess.  As Cathy was saying, it felt like the household was working in a fairly ordinary way.  Maybe that's what the kids ultimately felt.
SF: What else did you hear from your sons about what it was like for them?
JS: For the two older ones, it was even more in their distant past, so they really said that it seemed like a non-issue.  Our youngest did have some memories of when it first started to occur to him that it was somewhat different.  He did say that early on he might have felt uncomfortable talking about it because he didn't want to seem different, but he mentioned that since he got into high school, he really took it more as a point of pride.
SF: So he wasn't embarrassed or ashamed that his parents were different, but rather he saw this as a source of pride.  What was he proud of?
CS: I think it might have been pride in the unique situation and having come through being a part of that.  I used to worry since we raised our kids in a different way.  I would wonder: Are our kids going to be fine?  Are they going to be normal at the end of this?  Are they going to be able to make their way on their own?  What are their attributes going to be?
I have since talked to a lot of young women that I mentored in their careers.  When women now are facing the decision of whether they should work, stay home, or work part-time, I, having been all the way through this, am able to say that I took only three months off with three pregnancies and basically worked my entire career.  I have three kids (20, 24, and 27), and, if you have a supportive family situation, that model is very doable.
SF: What do you say when they say, "Well yeah, you had your husband?"
CS: I would say that ultimately every couple and person needs to make their own decision.  I think they have to weigh the pros and the cons.   I can only speak from my own experience, but I know that the secret to my ability to have peace of mind in my career and work was the fact that Jeremy was there and that he wanted to be there.
SF: So maybe it was luck.  Maybe it was that you chose each other wisely or that you had conversations about this as it was evolving in terms of what was working and what adjustments you needed to make.  What was it like for you at work back then, Cathy?
CS: It's really interesting that you bring that up.  I think that back in the day you would say to your management that you were coming back right after having the baby and literally they didn't believe you.  In fact, I didn't tell my office that I was pregnant with my first son until I was five-and-a-half months pregnant.  I kept it to myself for that amount of time because the environment was such that you might get put on a different track.
SF: The slow track.  So it was in your professional interest to keep it secret?
CS: That was my perception.  It may not have been the reality, and, in fact, it didn't turn out to be the reality in my career once I showed back up after I had children and demonstrated that it wasn't interfering with my ability to do my job with excellence.  I found that the companies I have worked with throughout the course of my career have been highly supportive of family.  The balance issue is not just a female issue though—it's everybody's issue.
SF: Were there particular issues that you had to face because you were in an unusual family structure the given the political and cultural environment.
CS: I don't think so.  I think once I demonstrated that when I was at work I was focused on work, the companies I worked for were very supportive.  It was no different than if I was the husband at work.  I had the same situation at home, so it was accepted.  I find that now many different women who have raised children and have two-career families had to have very good support systems at home to reach senior levels in an organization.
SF: Yes, of course that's necessary, however you structure that.  So you didn't face any stigma of having a stay-at-home dad as your partner back then?
CS: No, I don't think so, but when we would go to the holiday party for the company, there might be some joking around about that.  Do you have any memories of that, Jeremy?
JS: My memories are just vaguely not liking to go to these gatherings.  The concept of the stay-at-home dad wasn't even a phrase back then.  I would talk about my writing, and it was only when my kids were almost in college that I realized that this is what I do.  At the same time, I started getting some more positive feedback on my professional work, so I was able to embrace that uniqueness three-quarters of the way through my stint as a stay-at-home dad. If I had gone into these things with more confidence, I'm sure I would have been fine.
SF: Reflecting back on this experience, what advice do you have for young people when they're facing questions like these? Cathy, reflecting on your personal experience, what's the big idea in terms of lessons learned that people can use now?
CS: I feel that I've been extremely fortunate to have had Jeremy.  It's really a gift that he's given to me, and, Jeremy, hopefully you feel that raising the kids and being the primary caregiver was a gift to yourself as well ultimately.   What I would say is that when you have children, you have to forge a new approach to how you're going to manage that within the context of your relationship and your career.  And my situation would not be everybody's situation.  We always said to one another that we didn't want to have our children with other folks for 40 to 50 hours a week.  So when I was home, I was fully present, and when I was not, Jeremy had them at home most of the time.  My advice is just to know that a number of different situations can work if you're both committed.
SF: Committed to whatever it is that you decide to do together?
CS: That's right.  There are many different scenarios, but it should be a discussion between a couple regarding how you want to do this.  I think it's important to have that conversation and to continue to check in about how it's going throughout the course.
SF: Jeremy, how about you?  What's the upshot in terms of your wisdom now with a little speckle of gray in your hair?
JS: Now I don't feel that people need as much advice.   The networking and camaraderie and even the community of stay-at-home dads seem to be much more present—things which I certainly did not have at the time.  I think that the retrospective advice speaking to myself would have really been to just embrace it.  Most of the time I was pretty good at this, but it's really true the whole childhood goes by really fast.  So when you're in it, be in it—don't be elsewhere with your mind and elsewhere with your intentions because it's a precious time.
I look back and mostly feel okay with having been present, but I wasn't as embracing of the role as I could have been to give myself more comfort.  I didn't grow into it as quickly, and I wasn't able to own it as early on as I might have.  I don't think it's as much of an issue for people now because it all had to do with feeling that it was a little too unusual. It was only when I had done it for about fifteen years that I realized that the writing really was only a part-time job.  I always thought that it was my full-time job, but it really wasn't.
SF: But you still felt like you had to cover?
JS: Yeah, that's an important point.  There was that pressure to be productive in the eyes of the world.  Now I don't think it's a problem as much.
SF: We are in world where there is greater freedom and in part thanks to pioneers and great role models like you.
Join Work and Life next Tuesday at 7 pm on Sirius XM Channel 111.  Visit Work and Life for a full schedule of future guests.
About the Author
Andrea Yeh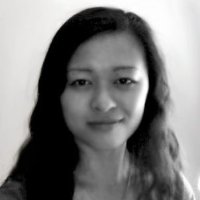 is an undergraduate junior majoring in Operations and Information Management and in International Relations.