Life Interests of Wharton Students
Our survey initiative started in 1991 with the purpose of developing useful knowledge on the changing values and central life interests of students and alumni — work, education, family, society, and the private self (mind, body, and spirit).  We surveyed thousands of Wharton students and alumni, and this research has had an impact on corporate and social policy, education, and social science.
Our current focus is on the Wharton Undergraduate Classes of 1992 and 2012.  Using longitudinal data from the Class of 1992, we are comparing their attitudes and aspirations in 1992 with their current views, gathered in 2012, and with those of the Class of 2012.   Surveys conducted in 2012 included 157 members of the Class of 1992 and 315 from the Class of 2012.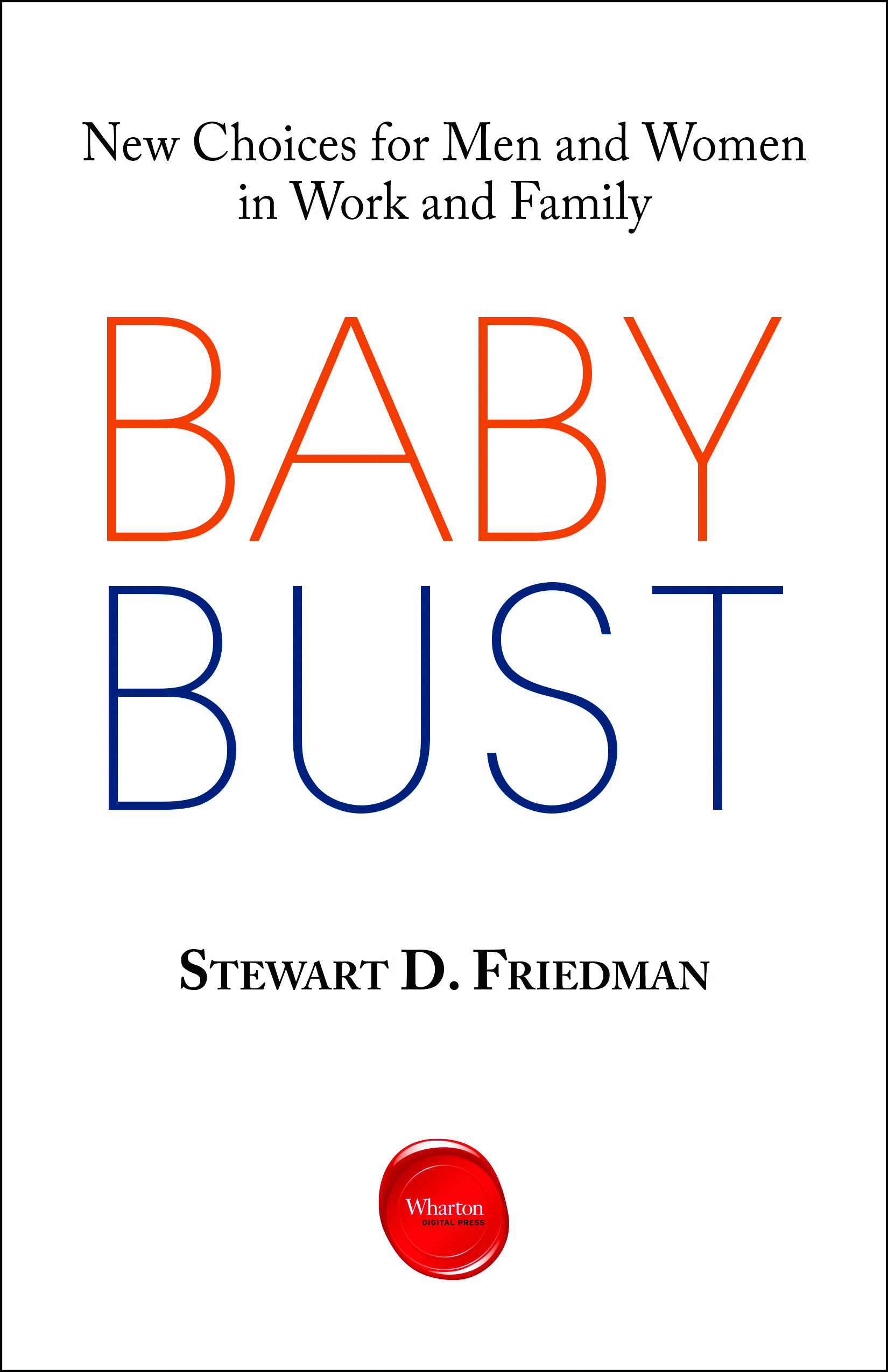 Our cross-generational study produced a stark discovery – the rate of graduates who plan to have children has dropped by nearly half over the past 20 years. At the same time, we found that men and women are now more aligned in their attitudes about dual-career relationships, and they are opting out of parenthood in equal proportions. But their reasons for doing so are quite different. The book uses the unique research to explain why so many young people are not planning to become parents and reveals good news, that there is a greater freedom of choice now, and bad, that new constraints are limiting people's options.  Read more about our findings in the new book Baby Bust: New Choices for Men and Women in Work and Family (Wharton Digital Press, 2013) and see what others are saying about the book at our Books page.
With noted work/life scholar Jeff Greenhaus, Stew Friedman co-authored Work and Family — Allies or Enemies? What Happens When Business Professionals Confront Life Choices (Oxford University Press, 2000).  This book is based on extensive data on 800+ people, from a wide range of industries and age groups, collected by both the W/LIP and a parallel study at Drexel University.  And in the early '90s we produced a series of reports that provided descriptive data on the lives and careers of Wharton students and alumni.