Contributor: Liz Stiverson
Work and Life is a two-hour radio program hosted by Stew Friedman, director of the Wharton Work/Life Integration Project, on Sirius XM's Channel 111, Business Radio Powered by The Wharton School. Every Tuesday from 7 to 9 PM EST, Stew speaks with everyday people and the world's leading experts about creating harmony among work, home, community and the private self (mind, body and spirit).
In the first hour of Work and Life on February 25, Stew Friedman spoke with Deika Morrison about finding the intersection between personal passions, social good, and business success. Morrison is a former Senator and Deputy Minister of Finance in Jamaica, her home country; she co-founded and now manages MDK Advisory & Consulting, a media and publishing company Moonstone Blue, and a non-profit Do Good Jamaica.
Following are edited excerpts of their conversation.
Stew Friedman: Tell us what inspired you to found Do Good Jamaica and to start the Crayons Count project to serve children in Jamaica.
Deika Morrison: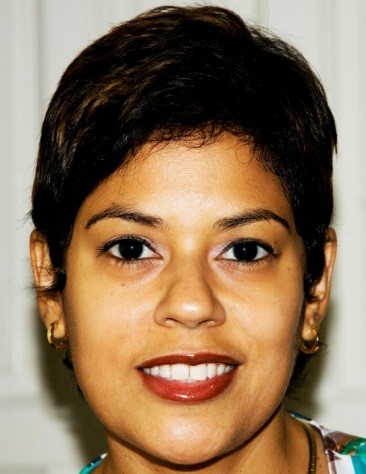 The inspiration for Do Good Jamaica started with a book drive. There's a very big problem with our education system in Jamaica. Although we have a national library system that serves every community through branch libraries and mobile libraries, and there are reading programs for children, they didn't have enough of the proper books. I thought, "Jamaicans love to break records – with Usain Bolt and Shelly-Ann Fraser-Pryce, we have the fastest man and the fastest woman in the world – so if I say, 'Let's break a Guinness record,' I'll get tons of books." It worked – the world record was 242,624 books raised in seven days; we smashed that in the first day, and ended up with 657,061books in seven days. I was so inspired by the hundreds of organizations and hundreds of thousands of individuals that participated. It was fascinating to see how everyone could focus on a single goal and get somewhere.
Later, I wrote a children's book, and my publisher at the time said, "You have to change this part of the book because most children in Jamaica don't have crayons." It turned out there were lots of things children in pre-school – which we call basic school in Jamaica – did not have. If they don't have those materials – crayons among many other things – they are developmentally behind. I thought that was crazy, and said, "We just got 657,000 books – how hard can it be to ask for some crayons?" So for the last two years, we have sent a box of materials to every one of Jamaica's 2600 preschools with 14 categories of recommended, developmental tools – crayons, books, play dough, puzzles, blocks, glue sticks, paint, paint brushes, paper, puppets, all sorts of things. We have also had an advocacy partnership with The Gleaner and a teaching training partnership with the US Embassy in Jamaica. We have a "learning lorry" – a renovated truck – that we use as a mobile classroom to train 60-72 teachers each week. We break down the curriculum into plain English and encourage teachers to think about how to use the learning tools we've provided in order to meet curriculum objectives. I'm now working on a pilot project with 50 preschools to ramp up support even more, to include more teaching training, administrator training, materials, nutrition and health, everything.
SF: Have you had to ask people for help?
DM: Of course! I've had amazing friends and colleagues, and everybody felt empowered. Every single person involved is important to me. For the Guinness World Record book drive, if you give one book, you're the difference between 657,060 and 657,061 books.
SF: You helped people see how they were contributing to a greater good, and that is the essence of what leadership is about. It's a remarkable story. How has this affected your business life?
DM: My business life has gone very well because of it. I live in a small country, where the people you're working with in the book drive are the same people you're doing business with in the private sector. This is true of small communities everywhere in the world. We have shared interests, so there are people I do business with now whom I met through one of my many activities doing something for children. And I didn't do it through "networking" the way networking is taught. I was trying to solve a problem, and in doing that, I included others and asked for their help. Out of that I've made a lot of friendships and business relationships. It's just like people who play sports together. I love golf, and I know a lot of deals are cut on the golf course. I would encourage anybody who wants to do well in their business life to do other things, too, because it works.
SF: What advice would you have for people who want to make social action more a part of their lives?
DM: One of the things that really stayed with me about Total Leadership is that you can't try to be four different people in your work, home, community, and self. You need to be one person for whom everything is interrelated. People look at my life and think I'm doing 100,000 things, and yes, I'm doing 100,000 things, but they actually all relate to each other in some way. I'm passionate about children. I'm also very passionate about Jamaica and about living in a country that's becoming a better place. I would say the highlight of my time as a senator was working on education and legislation to protect children. It's very important to me to try to make my worlds collide in that way. What I do with Jamaica is related to the children because the children are in Jamaica. My media company, Moonstone Blue, currently promotes Red Stripe (a famous Jamaican beer), Usain Bolt, and Bob Marley – those individuals were once Jamaican children. If you invest in them early, who knows who's going to make the next Red Stripe?
If I were giving advice to others, I would tell people to start with themselves. Sit down and really reflect on what makes you happy, what is important to you, what gets you going. Suppose your passion is elderly people – you can say, "Who is in my family?" Start there, at home. Then take the experiences that worked at home to the local community center, and help some people there. It starts with what is important to you.
Deika Morrison holds undergraduate degrees in Environmental Systems and Finance from The University of Pennsylvania and The Wharton School, a Master's degree in Engineering from Harvard, and an MBA from The Wharton School.  Follow her on Twitter @deikamorrison and on Do Good Jamaica's blog.
Join Work and Life next Tuesday, March 11 at 7 pm on Sirius XM Channel 111 for conversations with Alyssa Friede Westring and Ashley Milne-Tyte about how young professionals manage multiple roles in work and life, and how women navigate the workplace for success. Visit Work and Life for a full schedule of future guests.
About the Author

Liz Stiverson is a 2014 MBA candidate at The Wharton School.