Contributor: Alice Liu
Work and Life is a weekly radio program hosted by Stew Friedman, director of the Wharton Work/Life Integration Project, on Sirius XM's Channel 111, Business Radio Powered by The Wharton School. Every Tuesday at 7:00 PM EST, Stew speaks with everyday people and the world's leading experts about creating harmony among work, home, community and the private self (mind, body and spirit).
On Work and Life, Stew Friedman spoke with Janet Hanson, former CEO of Milestone Capital and founder of 85 Broads, a global network of women whose founding members worked at 85 Broad Street in Goldman Sach's New York office, about her rise to success at Goldman Sachs and the exciting network that she created to empower women, connect them to each other across all stages of life, and connect them to companies who are looking to recruit the best and brightest.
The following are edited excerpts of their conversation.
Stew Friedman:Janet, you started as a 24-year-old associate at Goldman Sachs in fixed income sales and trading. Then in 1986, you became the first woman in the firm's history to be promoted to sales management.  What did you find to be the pros and cons of being one of the lone women succeeding at Wall Street back then?
Janet Hanson: I think
they were really all pros – the business and the people who were coming to the firm at that time were so exciting. It was like a giant lab.
SF: What was it like being one of the few women there at the time?
JH: The key to my success was really understanding what the partners cared about. They cared deeply about their firm and how they were viewed by their clients. I learned everything I possibly could about the firm's history and the firm's clients, and so when I would have the opportunity to speak with a partner it was about the business. I always tell people, if you want to be taken seriously you have to have an encyclopedic knowledge of the company that you work for.
SF: So you're successful in your role, despite being in the minority as a woman. Fast forward to twenty years later, you found 85 Broads. What lead you to that?
JH: I left Goldman in 1987. After 11 years in a pressure cooker atmosphere, I was pretty burnt out. My thought was just to take a leave of absence. I was 34, and I had focused 100% on my career. I really wanted to reevaluate what my life plan was, because up to that point I didn't have one.
I was lucky. I got married in 1988. My daughter, Meredith, was born shortly thereafter. My son, Chris, was born in 1990. I found myself knocking on Goldman's door one more time and was invited back to the asset management division for about two and a half years, and then I bailed because my career really wasn't going to go anywhere. I had pretty much taken myself out of the partner track when I left in '87. I was totally okay with that, but I knew I wanted to do more things with my life and build more things, so I launched Milestone Capital, an asset management company, from scratch in 1995 and built that into a very successful business, but I couldn't stop thinking about how hard it had been to be at home with two small children full time and how I wanted to reconnect with my colleagues and peers at Goldman and that was quite frankly impossible. I spent a great deal of time thinking about how sad it was that great firms like Goldman Sachs didn't have alumni networks, because I thought to myself, clearly there's a role that I could still play in benefiting the firm.
SF: You were feeling personally disconnected, but you also saw that it was a lost opportunity for the firm.
JH: Yes, but I could tell that so many other rock star women that I had worked with and known during my tenure at the firm felt the same way. One day I was out walking my dog in 1997 and I came up with the name 85 Broads, which I thought was hilarious. So I approached Goldman, and I said, "What do you think about creating an alumni network?" They didn't get it. They didn't see the need to have a formal connection with people who had made a decision to leave the firm so we were really ahead of our time, because this was just when the internet was starting to be something.
SF: What happened next?
JH: Well the most exciting thing happened. I'd been invited to Harvard Business School to come and speak about being the CEO of Milestone Capital in February of 2000. As I was speaking to 75 to 100 women about what it was like to build an asset management business, I stopped and said, "I don't want to talk about Milestone anymore, I want to tell you about 85 Broads. This is the coolest thing I've ever done, and these are the coolest women I've ever met and gotten to know." Then, a girl raised her hand and said, "I don't mean to be rude but if you look around this room, most of us are not going into banking and even fewer of us are going to Goldman Sachs so you're talking about a network that the vast majority of the women in this room can't join." So I stopped for a second, and I said, "Well I guess that's over." Literally like that we opened the network to the women at the leading graduate business schools.
These women were so excited about joining this network. Back in the early 2000s, the markets were exploding so there was a lot of excitement around hiring the best and the brightest. That was when I got recruited by Joe Gregory, who was the President and COO of Lehman Brothers, to use the 85 Broads platform to bring more fabulous women to Lehman. Joe told me that my job was to make sure that we never lost another great woman to Goldman Sachs, who he considered to be their number one competitor. So I got to meet extraordinary women all across the United States.
In 2012, Hanson was named to Fast Company's "League of Extraordinary Women" and Forbes' list of "Women Changing The World." She is the author of More Than 85 Broads and is featured in the just published book, Nothing But the Truth So Help Me God: 73 Women on Life's Transitions. 
Join Work and Life next Tuesday, June 24 at 7 pm on Sirius XM Channel 111 for conversations with Cary Cooper, Distinguished Professor and Tom Gardner, CEO The Motley Fool. Visit Work and Life for a full schedule of future guests.
About the Author
Alice Liu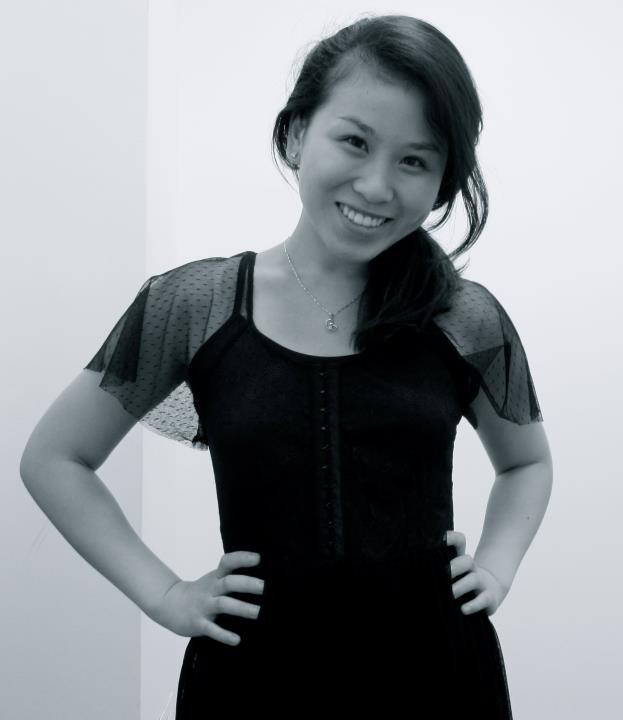 studied Management at The Wharton School and English (Creative Writing) at the College of Arts & Sciences. She graduated in 2014.