Contributor: Ali Ahmed
Work and Life is a radio program hosted by Stew Friedman, director of the Wharton Work/Life Integration Project, on Sirius XM's Channel 111, Business Radio Powered by Wharton. Every Tuesday at 7 pm EST, Stew speaks with everyday people and the world's leading experts about creating harmony among work, home, community, and the private self (mind, body, and spirit).
Anne Erni is former head of Human Resources at Bloomberg and before that Managing Director and Chief Diversity Officer at Lehman Brothers where she pioneered global efforts in the recruiting, retention, and advancement of women and under-represented groups in financial services. She came to talent management with more than 15 years of front-line banking experience in fixed income and equity sales, at Lehman Brothers, Bankers Trust and Swiss Bank Corporation. Erni serves on several not for Profit advisory boards. She recently left her position for a much needed sabbatical.  Anne Erni spoke with Stew Friedman about HR in the 21st century and how we can invest wisely in human capital.
You can listen to the podcast here:
Stew Friedman: What did you do, in brief, over your course of tenure at Bloomberg?
Anne Erni: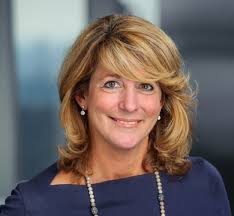 I joined Bloomberg in January of 2009.  My role was to build leadership, learning, and diversity. Bloomberg was in a big growth phase.  We were looking not only to grow the number of employees (which, by the way, grew from 8,000 to 16,000 by the time I left) but, in the course of that growth to make sure we were fully prepared with leaders who understood how to lead others, to understand business strategy, and to learn how to motivate and manage human capital as well managing the company's capital.  While I was there I spent the first several years working on issues, such as leadership training, the hire to retire aspects of learning for all employees, as well as succession planning, and something dear to my heart, diversity.
SF:  You weren't trained in HR. You came at this game through line positions in banking. How did you get into this field?
AE: I started out of school going into an investment banking training program and then worked in corporate finance. But there was something about that trading floor that really attracted me. It was alive and a perfect place for an extrovert to go and learn how business gets done. And I loved to sell. That was always part of my DNA. I worked my way up from repo, which is sort of the overnight, least sexy part of the trading floor – Re-Purchase Agreements. As I moved up the curve, and as my career progressed and I was promoted, I found myself increasingly alone as a woman on the trading floor. In August 2001 I was literally tapped on the shoulder by then President Joe Gregory who said, "Anne, men run in packs and women don't. I need you to go out and create your pack." Creating my pack has become a mantra throughout the course of my career – bringing groups of people together to encourage, inspire, and support one another. And it doesn't have to be like-groups of people. It doesn't have to be women for women or African Americans for other African Americans. It's really about getting senior leadership to understand the nature of nurturing, sponsoring, and mentoring talent. That was really the beginning of my journey of moving from the trading floor to become, ultimately, the first Chief Diversity officer at Lehman, and learning how to you make sure that human capital strategy is in tune with what the business strategy is day-to-day on the floor, and how to really reach out and engage with mostly senior-level men who don't naturally look at HR as an important issue.
SF: What was the greatest challenge in making that connection clear and compelling to the people that were decision makers?
AE: First, it's related to the business challenge: to do a great job, we need great people. And you need great people to be highly engaged in order to bring their very best.   And you need people to stick around. It's quite a competitive labor market, and when you have terrific people, your competitors find out very quickly. When you have a great performer and they leave to go to a competitor, that really strikes a nerve with senior leaders. The other piece is how do you get them to truly engage in change.  That is often through empathy.
While at Lehman and Bloomberg, one of the other things I noticed was that a lot of senior male leaders marry women they meet in the work force. And often, because they're earning enough and have one of them to stay home, often the wives will leave the workforce. And when the kids grow up, they to tend to languish.  These are women who are highly educated, had terrific career trajectories, but had the choice and ability to spend time at home. But when they decided they wanted to go back, there were no avenues. They were not a legitimate pool from which companies recruited. The idea was how do you create those on-ramps and create an enthusiasm by senior male leaders to take a chance on someone who's not been working for two years versus paying a premium for someone who has? Empathy was something that has often worked when thinking about how to change your organization.
SF: Can you give me an example of how you did that when you say 'using empathy'? Can you recall an instance where you actually did that?
AE:  While at Bloomberg we spent a lot of time developing a curriculum. We have individual contributors, team leaders, and managers.  When I first arrived, when someone was promoted to team leader it wasn't aspirational, it was like, "was I not a good contributor? Why am I having to manage other people?"  But over time, we made it an aspiration. The way you would get them to want to be leaders is to show them the impact that they have on others by relating it to the impact their boss may have had on them. When they think about "what's a good boss?" "what's a bad boss?" "how do I feel with a good boss?" "how do I feel with a bad boss?" it often has them think about what are the behaviors that I exhibit each day that will have an impact on my people. And it was often through that type of "relate it to yourself before you can then be able to be effective with others" that would help people understand why they would need to go through leadership training, why they would use new models of managing other people, and, frankly, changing the way work works. If people need to take time off, they need to think about their own lives before they can relate it to others.
SF: So, how did that play into what you had to do to get senior male leadership to understand the diversity challenge facing Lehman when you were first given this charge by Joe Gregory to create your own pack?
AE: When we would go to campuses to recruit, 58% of all undergrads were female. If you are recruiting a class that's 90% male then you've actually lowered the standard because you haven't taken equal parts of the intelligence that exists. Often we say, "you're pulling an all-male class or an all-white class, how much talent have you left on the table?" You often have to appeal to the fact that, one, diversity in thought and perspective actually better solves problems, and two, to get that diversity of thought and perspective you can't have a class coming out of school that is not diverse. You need to get them to really want to appeal to difference to bring them on board.
SF: How did you get them to be more open to see why it was important to invest in programs that were going to enrich and broaden the talent pool?
AE: First, you expose them to philanthropy and engage them with organizations like Prep for Prep in New York City where you see this amazingly talented group of African American students having opportunities to go private schools, get special tutoring, and access to training and experiences that ultimately put them in some of the best schools in the country. Seeing this, executives are much more open to looking at talent more broadly.
SF: Giving people opportunities that they may not have had otherwise helps them get a greater sense of emotional understanding. I guess that's the way to characterize the sense of empathy.
AE: Absolutely, and we talk to them about what are some of the best ideas generated within teams. We try to highlight and understand that when you bring in multiple perspectives ultimately that will better solve problems.
SF: There is probably a lot you cannot say about the fall of Lehman. But I'm wondering if there is something you could tell our listeners about what was the biggest takeaway for you in terms of the fall of that great firm? How it went down. What did you take from that as a kind of life or leadership lesson?
AE: It was similar to Bloomberg in that it had an incredibly well defined and beloved culture. People loved being part of the organization. They genuinely believed in the mission. They genuinely believed in the leadership.  In 2001 we lost our buildings on September 11. And there was always this sense of being an underdog, and if we worked hard enough, if we fought hard enough, and we stayed together it would work. People genuinely believed that it would not happen to us. Being part of that culture, I was absolutely devastated along with the rest of folks that this had happened. One of my great learning's was I believed so much in the company that I sacrificed many important times in my life for the company.  I had young children and worked late nights and weekends, giving up important events.   I realized that something that is here today and gone tomorrow was something I actually sacrificed very important aspects of my family life for that will never come back. That was how much I believed in a corporate entity. I ultimately learned, as trite as it may sound, that family trumps. Family decisions should sometimes, more often than I allowed them to, trump some of the work-life decisions that I made during that time.
SF: Now let's get back to the Bloomberg story. So, you start there. Linda Wolf invites you to take responsibility for the leadership track. How did you become head of HR? And that lesson you learned at the fall of Lehman, how did that inform your own leadership act at Bloomberg?
AE: When I arrived at Bloomberg, it was a tough re-start.  It was a completely different culture, and I was an outsider coming in at a relatively senior level. Bloomberg had always grown organically over time, and we were in a time of great growth where we were going out and acquiring talent, both junior and senior.  Again, my point on empathy is as your designing programs to onboard senior leaders, you have to apply your own experiences of what you would've liked when you first came onboard. My focus was on building a culture of leadership. I think what I learned at Lehman, which I applied at Bloomberg, was in order to do that it always has to be in tune with what the business strategies are. And at Bloomberg, we have five different businesses: R&D, media, sales, data acquisition, corporate. And each one had very unique needs that you had to incorporate into whatever leadership training agenda you put in place. A training program for a journalist might be a bit different than the way you might approach the R&D folks. And that's something that I really made very signature to my tenure; build an HR organization that was in tune with business strategy.
SF:  Looking back what do you think was your most significant accomplishment at Bloomberg?
AE: My most significant accomplishment was the establishment and roll out of a leadership program for our most senior leaders in which we were able to establish, at a time again of great growth, one common message about who we were as a company, what was expected of them as leaders, and have them all sing off the same song sheet, both new as well as long-tenured employees. This Global Leaders Forum was sponsored and led by the top leaders of our company. And to get them together to engage in the content and delivery (we did about 13 programs over the course of two years) was really a group effort. What I enjoyed most about that program was that all of our leaders ultimately went through individual coaching and I got to know many of them quite well before I became the Chief Human Resources Officer.
SF: Which I'm sure was crucial for your success in that role. Melila is joining us from Toronto. Welcome to the show, Melila. What is your question?
Melila: Hi, it's very interesting that you are talking about corporate culture because in Canada we're very multi-cultural and I suppose diversity for us is beyond women.  What I'm wondering is how do you start to build a corporate culture which recognizes and embraces the diversity but at the same time be able to unify the company and the culture so that you all start to speak on behalf of one organization? And start to have one corporate life experience?
AE: Great question. I have worked at two global organizations. At Bloomberg we are in over a hundred and ninety countries. What is so critical to the success of the company is making sure you are attracting, developing, and advancing local talent, and that not all of the decisions are coming out of the home office. And to do that you have to make sure that you understand local markets, that you've developed a recruiting strategy that brings in the right talent. But once they're in the door, and I mentioned this earlier, creating the right onboarding experiences is critical. Hopefully, through the interview process you've designed the questions and the right type of corporate fit that you're looking for. But once they're in the door, it's really helping them onboard and learn the corporate culture. At the same time, make sure leaders understand how to be inclusive in the way they manage them day-to-day.
Melila: In terms of the onboarding, is that a process that is owned by HR or is it a combined process between HR, the direct supervisor, and the communications team?
AE: I believe HR should create the infrastructure and the frameworks, but engage leaders in the process. For example, onboarding is not just day one where they sign papers and get some information about the company. It's really about managers checking in with individuals, day 30, day 90, day 180. And also bringing together new hires over the course of the year so they can form networks, and be able to listen to each other, and talk about their common experiences. That piece of it absolutely needs to be led by both the managers of those individuals and some of the senior line managers. And to your earlier point about how do you build a corporate culture that embraces difference, you need to bring all those folks together and constantly expose them, as a group, to senior leaders and have senior leaders engage with them.
SF: But that takes so much time Anne. Who has time for all of that, if I can ask the devil's advocate question?
AE: First of all, it's very expensive to acquire talent, but it's more expensive to lose talent. So, if you look at the economics, a typical rule of thumb is that it costs 1.5 times the compensation of a new employee. And we would often look at the cost of recruiting, which is significant as well.  Invest a few hours a year checking in and doing what we used to call a "stay interview" to see how the employee's doing to get them to stay. You can ask them, "How are things going? What are you experiencing? What about our culture? How can I best support you?" Those small gestures by either your direct manager or senior leader in your group can really yield great results. I think often what you find is some managers will tend to connect, sponsor, and mentor folks that are more like them.   We need to embrace all new joiners to the company and make sure they get equal access to that stay opportunity.
SF: Melila, thanks for that wonderful question. I want to find out why you left this extremely cool job, and what you have been doing since you've left. How did you come to that decision?
AE: It was truly one of the hardest decisions I ever made in my life. My career was never more exciting. I had a great opportunity to work with senior leaders and Mike [Bloomberg] himself. He is an incredible visionary and leader. But it was also a crossroads in my life.  I recently celebrated a big birthday.   More importantly I have spent the majority of my HR career in the last fifteen years creating policies and practices to help individuals navigate work/life issues. So, for example, at Bloomberg created the first flexible leave programs. We were working on creating different types of long-term leave programs – maternity leave, paternity leave —  trying to make it accessible to all employees. We call them leaves of absence, and do not have differentiated leaves. So, if you were a gay parent and adopted a child, you were going to get one period of time. And if you were a female and were giving birth you would get another period of time. What I really wanted to make sure was that all employees had equal options and equal time. Bloomberg is always on the cutting edge of most policies and incredibly generous, but there were outdated approaches. The very last thing I got approved before I left was an updated modern approach to leaves, which essentially put our leave policy on the cutting edge in terms of length of time away and support that we provide.   We did primary caregiver and secondary caregiver, so that makes it gender neutral and it also makes it neutral across whether you're a hetero- or homosexual couple.  It benchmarked incredibly well against those with whom we were competing for talent.
This passion for creating options for people led me to think what about me? I was going through a point in my life where certain things were going on that I would never get back.  For example I brought up two children and my daughter is 24 and lives in London. She has already flown the coup. And I have a son who was a rising senior in high school and I always said to my family — my husband and my mom, who is one of my great confidants – that when Noah's in his junior year I want to know what it's like to be a stay-at-home mom. I pushed through 28 years in my career in a very fast paced, high powered, high pressured environment working 12, 14, 16 hours a day because I wanted to succeed. I wanted to get to that next level. I wanted to do the best job possible. As I said earlier about Lehman, since I was being paid to do that job it often trumped family decisions. But I knew that if I waited until my son went to college, and all of a sudden I had the time and money to take time off, what was it worth? I knew it was a very important time in any high school kid's life when they start to look at colleges, when they start to work on applications, and I didn't have any of that time.
Often, when I went on a college tour, something would happen at work, and I'd spend time sitting in the car, while my husband walked around campus with my son. Or on a weekend, we were going to work on his list that he had to give to his guidance counselor and I was in the office and I didn't have time.  I also have elderly parents. I'm part of the sandwich generation.  My dad has Alzheimer's and is 81.  You feel a different kind of obligation not only to support the parent with Alzheimer's but really more to support my mother who is taking care of my dad. And they need support to make difficult decisions they may not be seeing objectively. And there is my husband.  He and I had equally intense careers, and he has been an incredible supporter of mine throughout it all. And often when he would pick me up from work, and I'd get in the car, I was the one who spilled the beans first.  I'd talk about decisions I had to make, problems, or politics I was dealing with at work. And we haven't spent a lot of time focusing on his career. Also, for my marriage it was a very important thing for me to spend more time focusing on him. I really came to this point where I had to make this decision: I can continue to keep my head down and plow through it like I've done at every other stage of my career, or am I going to exercise the option that I put in place for everybody else.
And I have to tell you, Stew, I shocked everybody. No one knew that I was going through this sense of personal pain. No one really knew the toll it was taking on me personally in terms of lack of sleep, and the inability to do what I really wanted to do.  I spent two weeks on vacation – my first vacation in fifteen or twenty years and during that two weeks I felt a sense of freedom. This was in December and January of 2014 going into 2015. I was in Uruguay, South America.   Far away. No cell phone reception. And it was during that time that I decided that I need more of this time. But I needed to sit on that thought. I needed to think it through. I needed several months before ultimately approaching my boss to say that I needed to take some time off. And there was a great discussion about should we change my job, would I be interested in doing something else, but I really felt that I needed a genuine break, time to focus on family, to experience for myself what it meant to be a stay-at-home mom after being a professional mom for my whole life. I resigned in early March. My last day was May first. I stayed on to help with an orderly transition. I've stayed in close touch with most members of my team, but I really took the summer off and did the things I set out to do.
SF: So, was this understood to be a sabbatical where you would return/might return/might not return? What's the mutual understanding if you can talk about that?
AE: Sure, I can. Bloomberg had a no re-hire policy.  It's quite public and Mike [Bloomberg] writes about it in "Bloomberg by Bloomberg." Over the years many people who were incredible performers had to leave for personal or professional reasons, but ultimately realized that they might want to come back. So we have hired back several key people. When the announcement went out that I was going to be leaving Bloomberg to pursue family pursuits, first of all, there were lots of snickers like "oh, sure you're going to take care of your family," or I was being fired or something more sinister. I knew it was the euphemism often used, but it was the truth for me. But I was so honored and pleased when it was written "Anne will be returning at some point." So while I didn't go on a formal sabbatical because we don't have sabbaticals at Bloomberg, there was absolutely an agreement and opportunity that should I want to return that I could go back and talk about what potential opportunities exist, which I haven't yet done.
SF: So, you're now in this interim period. Noah, your younger child is now a senior.  So, you've got a year?
AE:  That's correct. We did the visits over the summer, we worked on his list, he's worked on his essay. And I think he's in a terrific place where he genuinely knows the direction he wants to go in. I've spent a great deal of time with my mom. We're working on getting care at home. We're looking at what long-term care looks like, looking at homes. I'm going to D.C. next week to do that with her. I was actually most surprised about the space I've made for myself, and my own personal nurturing. I love to entertain. I love to cook. So, I spent a great deal of time working on that this summer. And I've also done a great deal of research. Because the question is: Do I want to go back to doing what I did, or is this an opportunity to pivot, change direction? I did a great deal of research on "great women" or "high-powered women" that have made career changes. I've been studying that quite hard, Stew.
SF: So, what have you taken away from your study?
AE: There are lots of people that have worked in the White House, or state department, or in investment banking, or in media that came up with an idea, and took some time off, and then went in completely different direction.  Someone like a Martha Stewart, she worked in the state department. Or Ina Garten, who's the Barefoot Contessa, who worked in the White House and now has an incredible food network brand and global following. There are entertainers who have built multi-billion dollar businesses. Jessica Alba, she's a billionaire. So, there are great examples that have been inspiring to me.   I have a notebook, which is in front of me here, which has the ideas that I'm thinking about. But also, I'm thinking about whether I want the portfolio career, my own entrepreneurial venture, or do I want to go back to the corporate world. And that's sort of the crossroads I'm finding myself in now, and I'm looking to January 2016 to make that decision.
SF: Wow!   That's only a few months away.  You're going to have to come back to tell us what you ultimately decided and why. As you think about the next phase of your journey of discovery, as you referred to it on the break, what's going to be paramount in your thinking because there are some competing interests here? You can't just do everything. How do you come to understand what's really most important to you now and where you want to invest your precious moments and energy in your life?
AE: One of the things I've always made a core principle as I decide what to do is: can I make an impact? Am I empowered to make an impact?  When Joe Gregory tapped me on the shoulder and said men run in packs, women don't, he put money behind it. I had a pool of compensation that I could reward for engaging. He put his money where his mouth was. When I was at Bloomberg, I was working with senior leadership. They completely put the right resources behind us. So, whatever I do has to have the right resourcing for me to have the kind of impact that I want.  That's a core principle. Impact can be measured in dollars or political capital.  One of the other aspects I'm exploring is the whole notion of 'affiliative capital,' 'affiliative power.'   The extent that you're working for someone as amazing and world-renowned as a Mike Bloomberg, that's an incredible affiliative capital to be able to have in order to get things done. The question is whatever I do next, do I need affiliative capital or does my own capital carry itself. I've always been part of a corporate system, and I've always had that benefit.  I would say the third criteria that I'm setting is:  I do want to have more freedom. So, whether it's a portfolio approach, perhaps consulting, or whether it's going back to corporate, it's going to need to have more flexibility than I've been able to have in previous roles.
SF: Which is what we know everybody wants: greater freedom to pursue the things that matter in ways that enable them to have the kind of impact that they want to have. That's what the show is about and what all of my work is about: to create opportunities for people to be supported to pursue the lives they want to live. Of course that happens at the level of social policy, corporate practice, and empowering and skilling up of individuals to claim that power.  As you think now about your kids and their future, and of the millennials generally, what did you learn in your experiences most recently at Bloomberg? What did you learn about how the rising generation sees the whole issue of work and life? And what is the most pressing concern for business with respect to addressing those needs and interests?
AE: I think whether you're a millennial or a baby boomer, what has changed all of our lives is technology and the ability to work 24/7. You're reachable 24/7 pretty much anywhere in the world, except where you can't get reception. I think that has blurred work and life. I think the millennials are doing a much better job at navigating that and being able to leverage that to get their work done.   But on the other hand, I think they're much more intent on making sure that they have a distinction between their work and life. And that whatever they are working on has meaning. And one of the things I was incredibly proud of while working at Bloomberg was the fact that we were able to work so closely with the Bloomberg Foundation, which is one of the most high-impact foundations in the world, and engage particularly our millennials in a lot of the volunteerism. I think bringing that meaning to the office and allowing employees to, for example, clean beaches, or clean schools, or work on a myriad of projects, that was incredibly meaningful to the next generation. It's blurring the lines because they can come to work and then go work on the beach, or when they go to the beach and they may be working on a proposal. They're able to integrate it, but we have to make sure that we are very much more intentional in providing them meaning as it relates to work.
SF: Absolutely, we did a study comparing the class of 1992 to the class of 2012 at Wharton, and one of the major findings of that study was how much more the current generation values having meaningful impact through their works, especially women, but men too. The growth in that value as expressed by women is really powerful and it makes perfect sense that a company like Bloomberg would invest heavily to create opportunities for people to have a greater sense of meaning through their work, and not just through volunteer projects, but the everyday. So, were there ways that you did this at Bloomberg For other business leaders listening in, what advice would you have for them to create a greater sense of meaning and purpose for millennials, to fully engage them?
AE: It goes back to our opening conversation about corporate culture, and I think that it's really important for any company to define what is the 'there there'. What are we ultimately accomplishing?  At a place like Bloomberg, which provides incredible transparency to global markets, which ultimately feeds economies and affects everyone, it was something everybody believed in and understood. People understood what Bloomberg did, whether it was Bloomberg media bringing information and breaking news, or whether it was allowing you to get data and analytic overlays that help you make better decisions. People believed in that mission. But the other thing that I thought was just incredible about working at Bloomberg was the fact that a large percentage of every dollar was going to philanthropy. It's a privately held company, and people knew the profits we were making were for a higher purpose. A very large percentage, a majority of the profits, were going to fund the Foundation and the Foundation was going to re-distribute that to really important projects, which by the way were highly measurable.
SF: That's a part of the Bloomberg world that not many people know all that much about, so I'm glad that you pointed that out. Before we sign off, Anne, let me ask you as you advise younger people coming out of school as they think about their careers based on what you've seen in the financial services world and tech and media world, what is the most important thing for young people to know as they're launching their careers?
AE: I think the most important thing to know is that every magic carpet ride is going to experience some turbulence. You really need to do what you love, what you believe in, and work for a company that will help you understand the ultimate purpose of what you do every day.  And understand that a career is long-term. There will be good days and bad days, but ultimately being focused on the higher purpose is such an important thing for all of us to do. Otherwise, it becomes a drudge day in and day out.
I want to say one last thing, Stew. When I graduated from SAIS with my masters in International Affairs, I wanted to go into the government because I wanted to do good in the world. But the best piece of advice I ever received was go to the private sector, understand how it works, accumulate your own power, your own wealth, and with that then you can affect real change.   Then go back to the public sector. So, I think really understanding ultimately what you want to do, you need to have your own influence and your own power to be able to make that happen.
About the Author
Ali Ahmed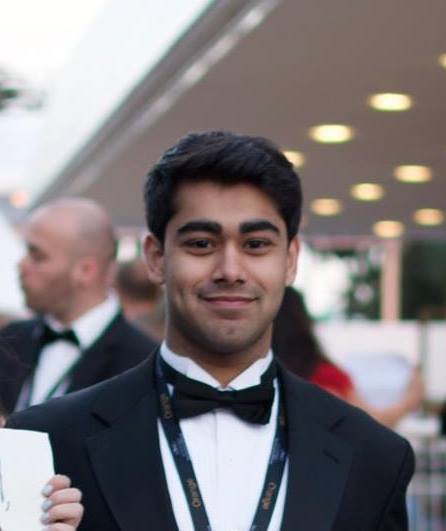 is an undergraduate senior majoring in Biological Basis of Behavior and minoring in Cinema Studies.